Vans dropped its new Nightmare Before Christmas collection just in time for Halloween
Update, October 8th, 12 noon EDT: The new Vans x The Nightmare Before Christmas collection is officially available to shop. This story has been updated to reflect that information.
Here we were, just scanning through rag doll makeup for our Sally Halloween costume when we were hit by the news. Vans launched its The Nightmare Before Christmas collection, and it feels like Halloween just met Christmas morning.
The classic sneaker brand announced the collection on Instagram on September 9th. It was a short teaser, but it gave us some sneak peeks We spotted shades of purples in the iconic Vans checker-print pattern, bats flying around, and a cameo from Jack Skellington's beloved pet ghost-dog, Zero.
"The Nightmare Before Christmas x Vans coming soon," was all the brand said in its caption back then, but as of October 4th, everything is available to shop. There are sneakers (of course), pullovers, backpacks, and more. And heads up: Everything is selling out quickly, so grab what you love.
Disney x Vans SK8-HI in "Jack's Lament."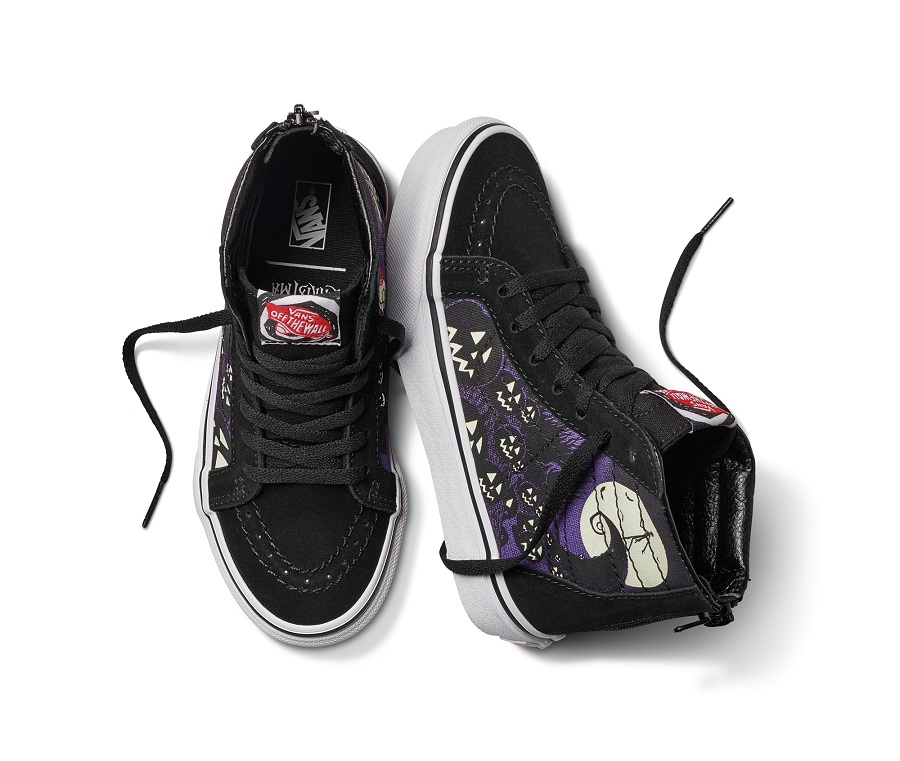 "Arguably the most iconic scene, Jack's Lament is featured on the Sk8-Hi with each of the four panels showcasing a frame from Jack's walk through the Halloween Town cemetery," describes Vans in a press release to HelloGiggles. "A special message that reads 'Nice Work, Bone Daddy' on the inside collar completes the design."
Disney x Vans Era Stacked in "Sally"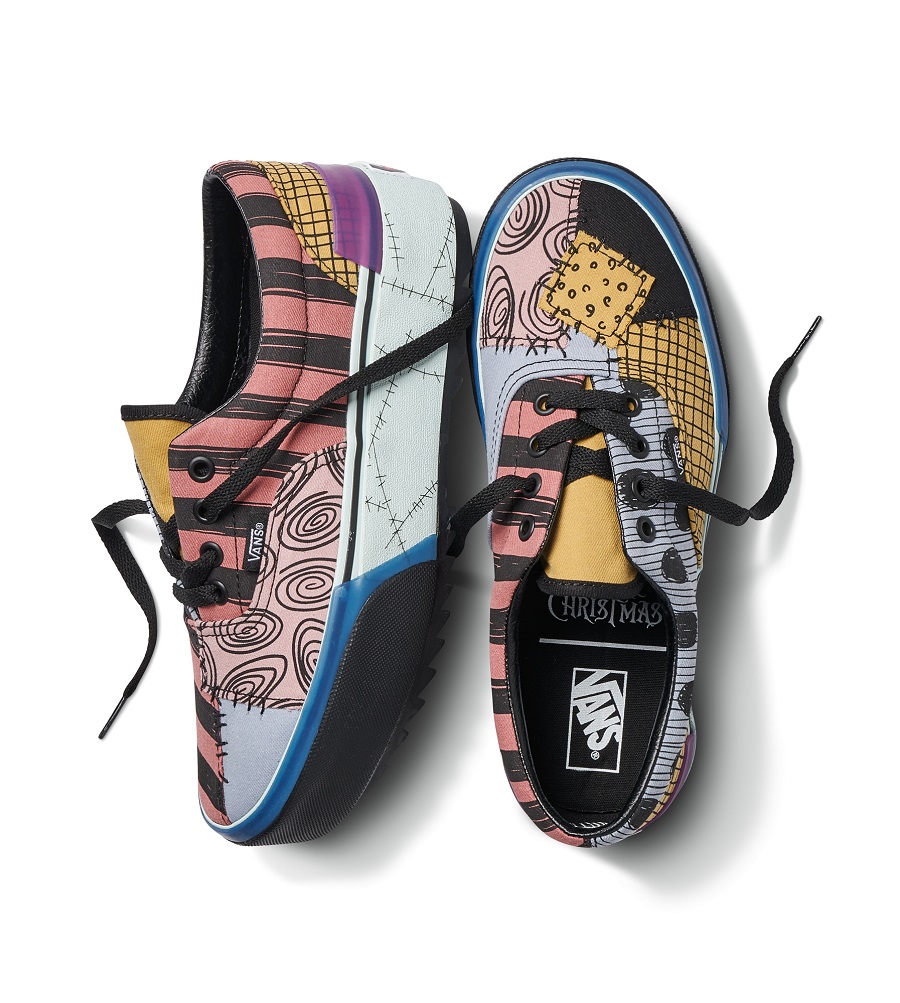 Sally gets her own patchwork sneakers with hand-stitched details in honor of Dr. Finkelstein's master humanoid creation.
Disney x Vans Crew Pullover in "Sally Patchwork"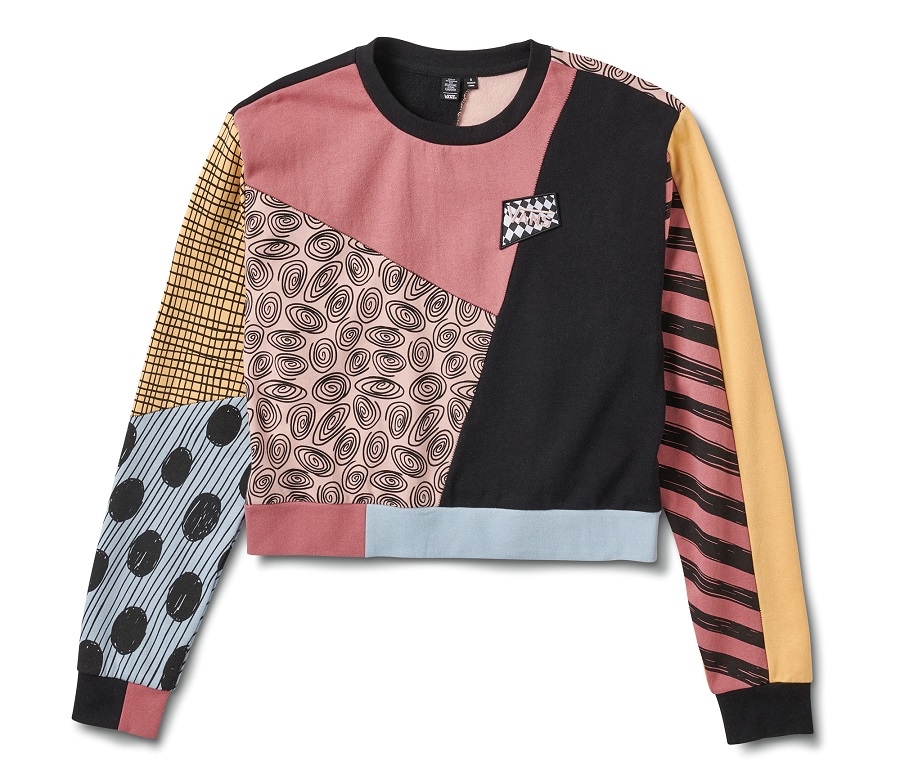 We need this Sally pullover for our everyday lounging.
Disney x Vans Slip-On in "Jack"
Get dressed up in Jack Skellington's gear with these slip-on sneakers.
Disney x Vans Slip-On Lace in "Haunted Toys"
We're loving the off-kilter lace-up on these sneakers. It totally adds to the creepy vibe.
Disney x Vans ComfyCush Authentic
The classic Vans black-and-white checkerboard is the perfect match for The Nightmare Before Christmas.
Disney x Vans Customs SK8-Hi
Make a pair of Disney Vans truly your own by customizing details of these high-tops.
We trusted Vans to deliver something killer—their collaborations never disappoint.
The magical Harry Potter x Vans collab was teased in a similarly sparse way, then ended up giving us incredible prints for sneakers, backpacks, and clothing. (We're still thinking of those "Carrie Bradshaw newspaper dress meets Harry Potter" Daily Prophet sneakers.)
And it's not even Vans' first time taking inspiration from Disney movies. The brand launched a throwback Mickey Mouse collection that was super cute. Plus, we know it can be totally creative. Remember the Vans x Van Gogh collection or the newer Frida Kahlo one? Gorgeous.
It's been 26 years since The Nightmare Before Christmas was first released, but it's having a real moment in 2019.
Disneyland announced a brand new The Nightmare Before Christmas-themed Halloween party this year, dubbed the Oogie Boogie Bash. You can party, hit up villain-inspired shows, and even rock Oogie Boogie mouse ears. And have you scouted Freeform's 31 Nights of Halloween schedule? The Nightmare Before Christmas is airing a whopping 10 times.
What we're saying is, you could be sitting on your couch in Jack Skellington Vans and Oogie Boogie mouse ears, watching The Nightmare Before Christmas 10 times this Halloween season. All of our spooky dreams have come true.