The summer shoe collection for Vans sneakerheads and "Peanuts" fans has arrived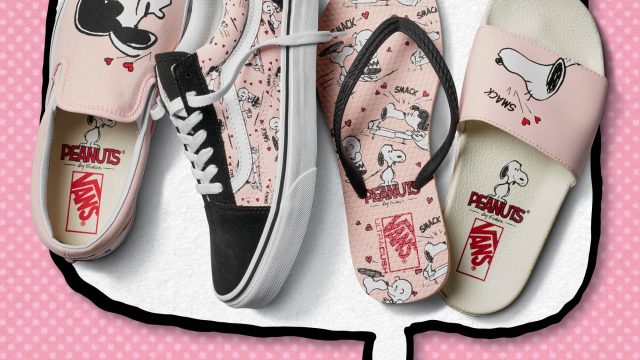 Your summer wardrobe is about to get a whole lot more cheerful. Vans has released a Peanuts collab collection, and every pair of shoes is a GD delight. Featuring many of your favorite characters — hi, Charlie Brown, Lucy, Snoopy, and friends! — these shoes, accessories, and garments marry the signature Vans aesthetic with the joyful color palette of the Peanuts franchise.
This is the third time Vans and Peanuts have teamed up, but this collection features nostalgic, vintage cartoon illustrations from the '60s, '70s, and '80s. There are six core designs featured across a variety of silhouettes and styles, and there are even options for kids. Because starting 'em young (on Charlie Brown!) is never a bad thing.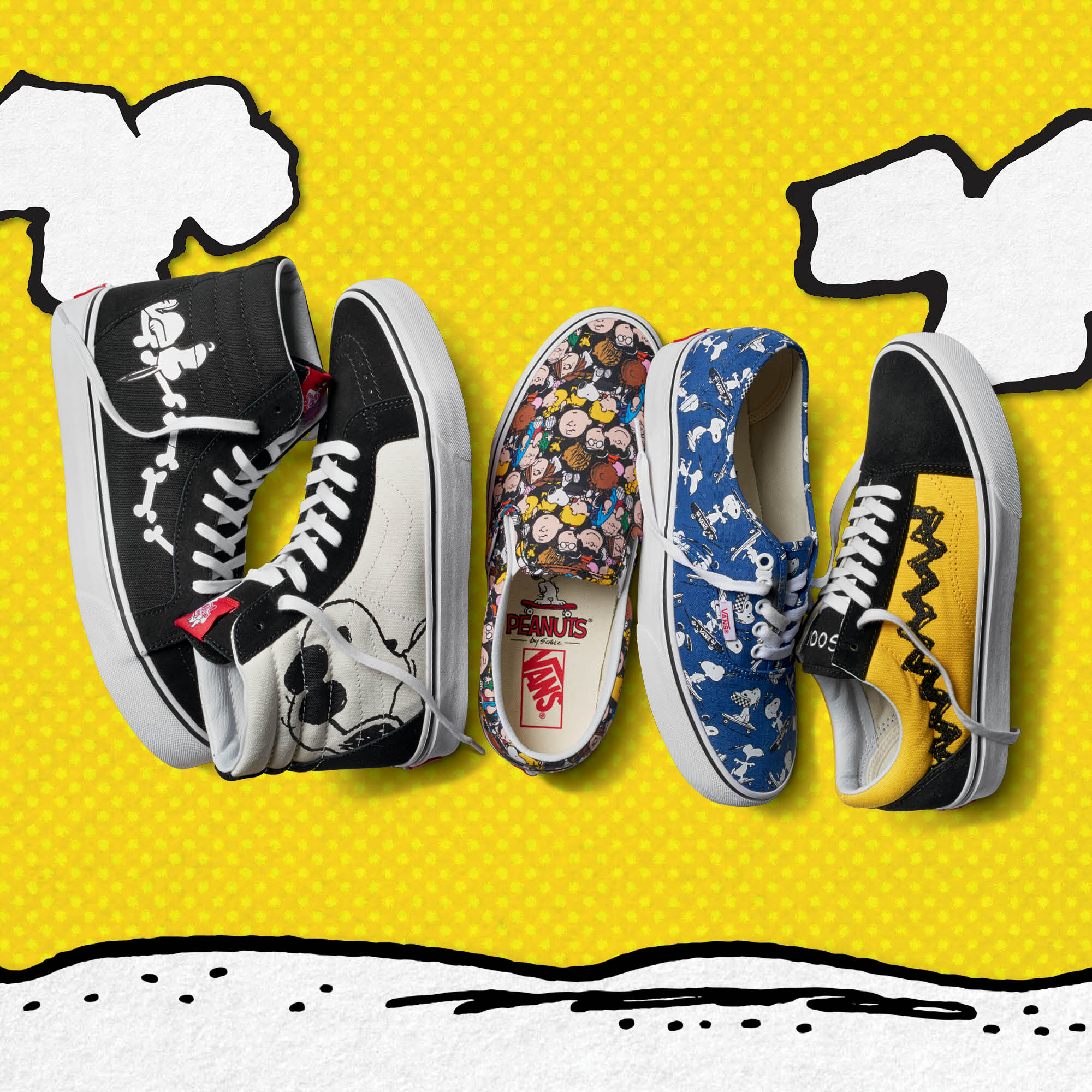 Catch Snoopy and his alter ego, Joe Cool, skateboarding on a backpack and trying to steal a kiss from Lucy on a pair of flip flops, while Charlie Brown kick-pushes his way across a T-shirt.
Elements of the characters' signature styles are incorporated into the collection's designs, too, like the lace-up sneakers in Charlie Brown's yellow and brown, or the black-and-white ode to Snoopy high tops.
Below, shop a few of our favorite items from the Vans x Peanuts collection!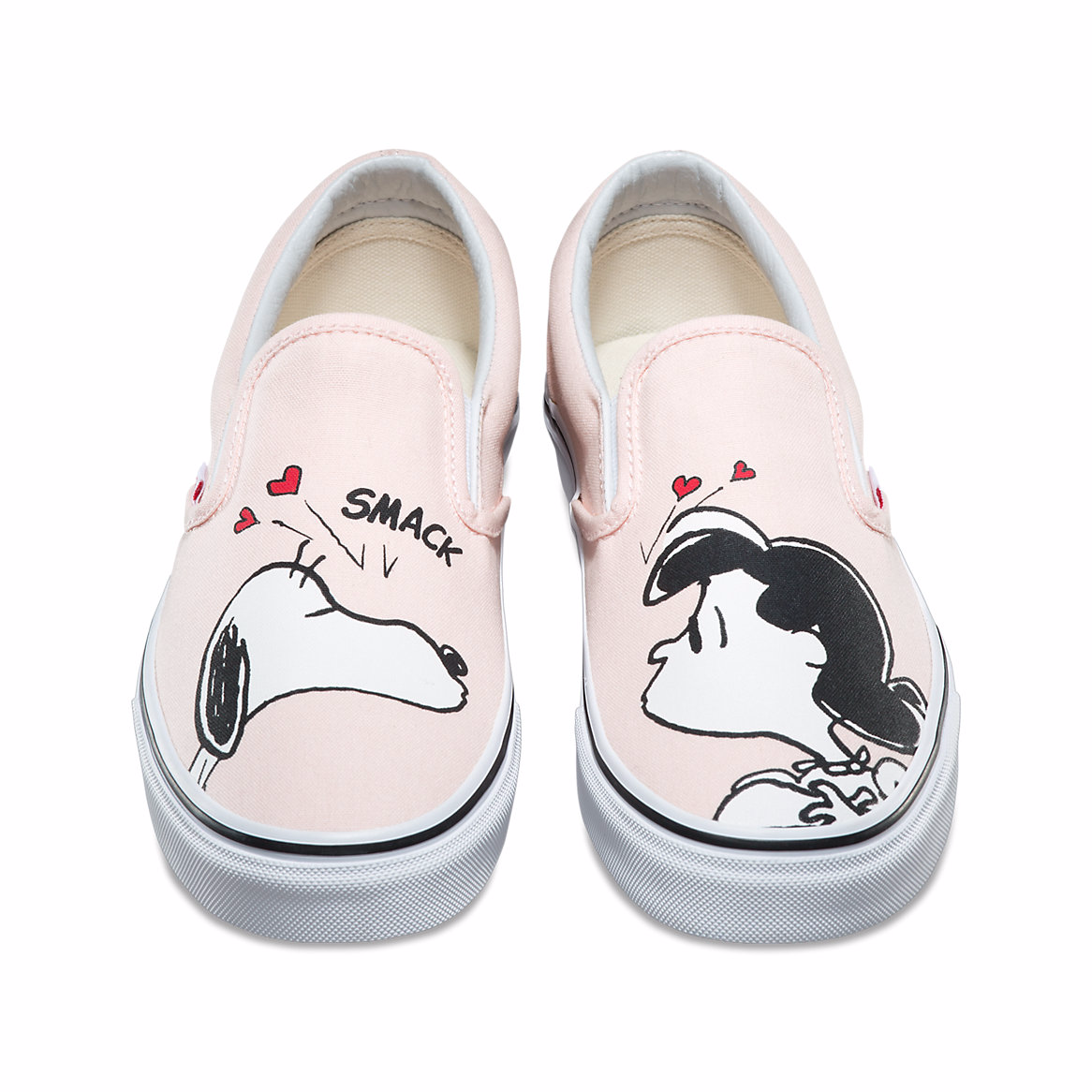 Get these slip-ons here for $65.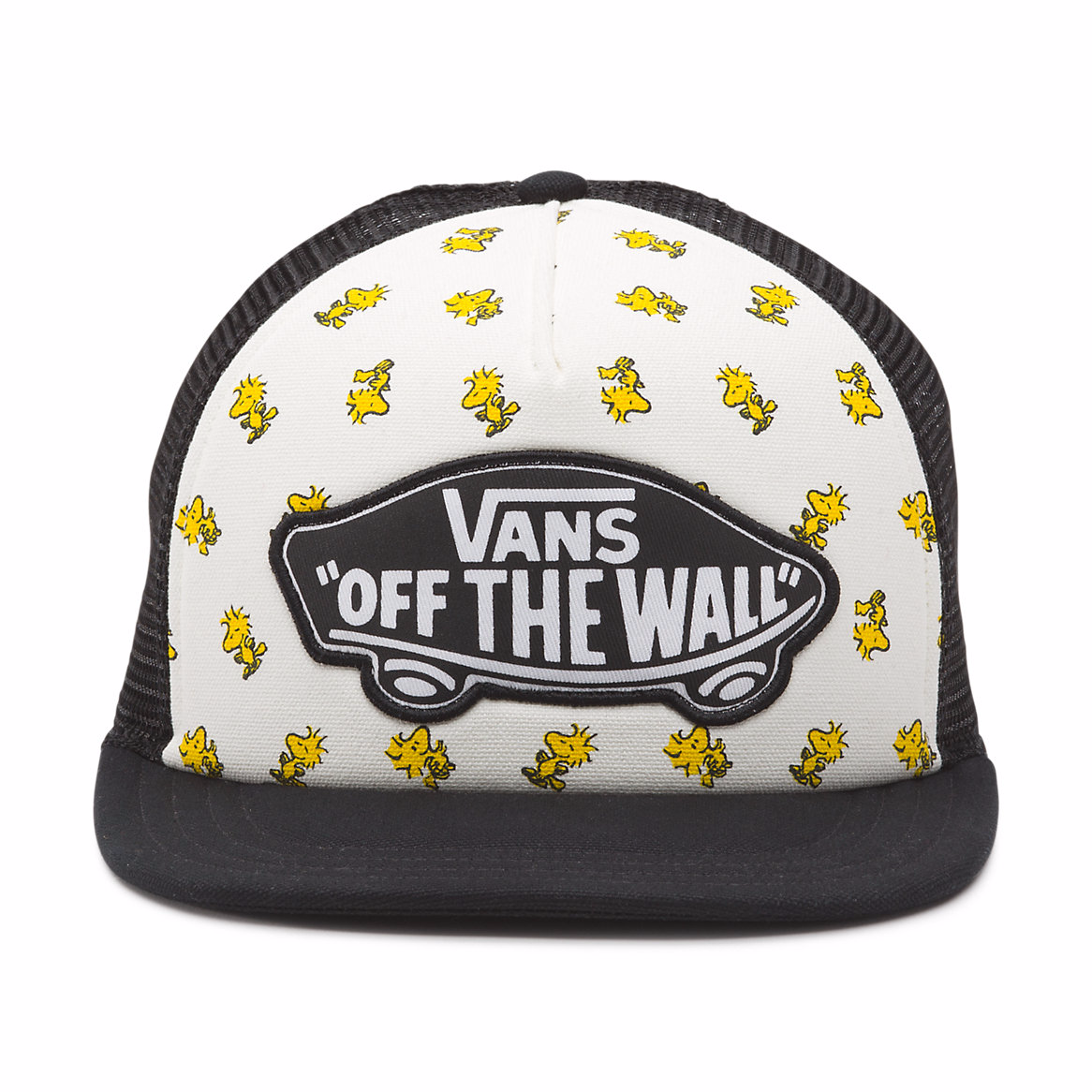 Get this hat here for $26.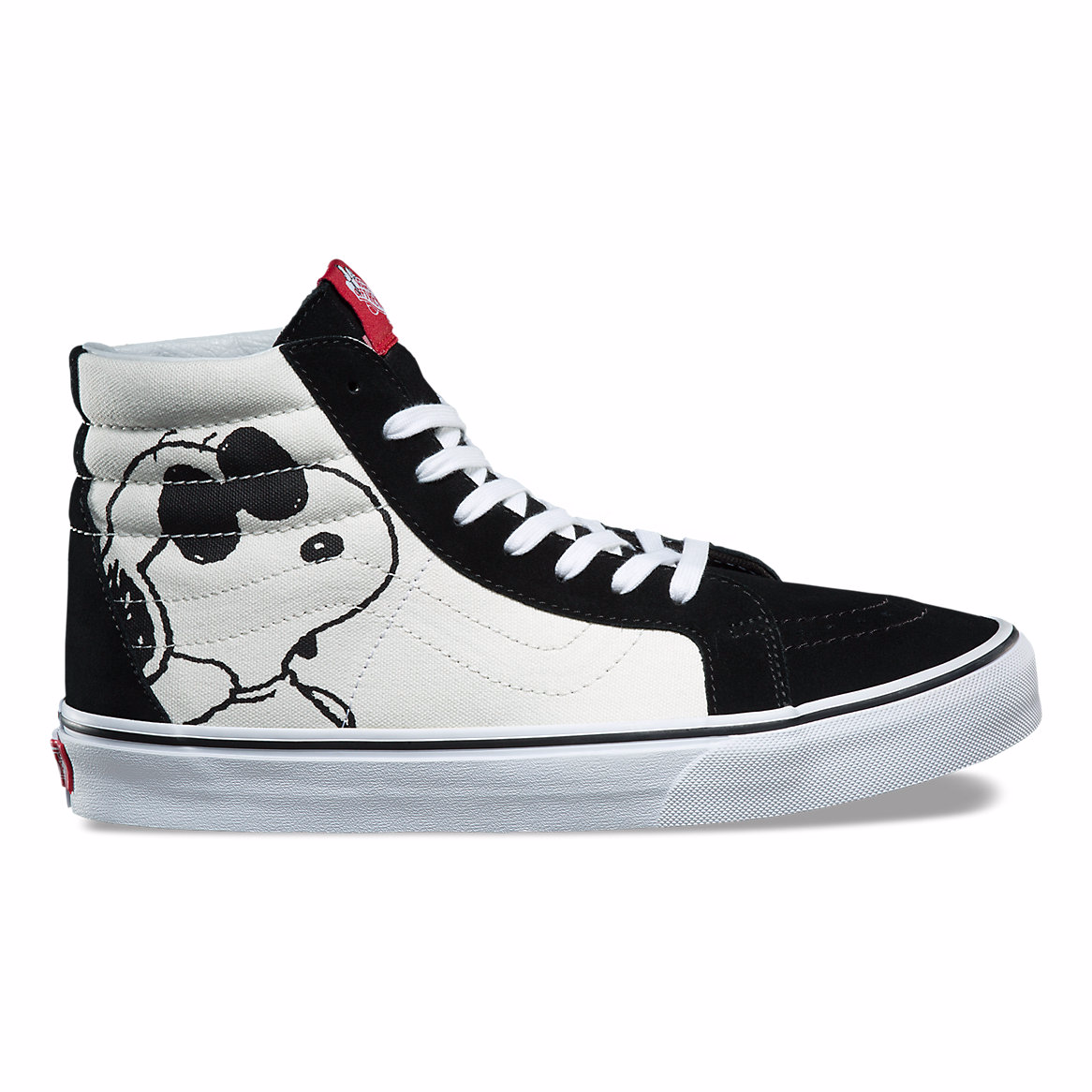 Get these high-tops here for $75.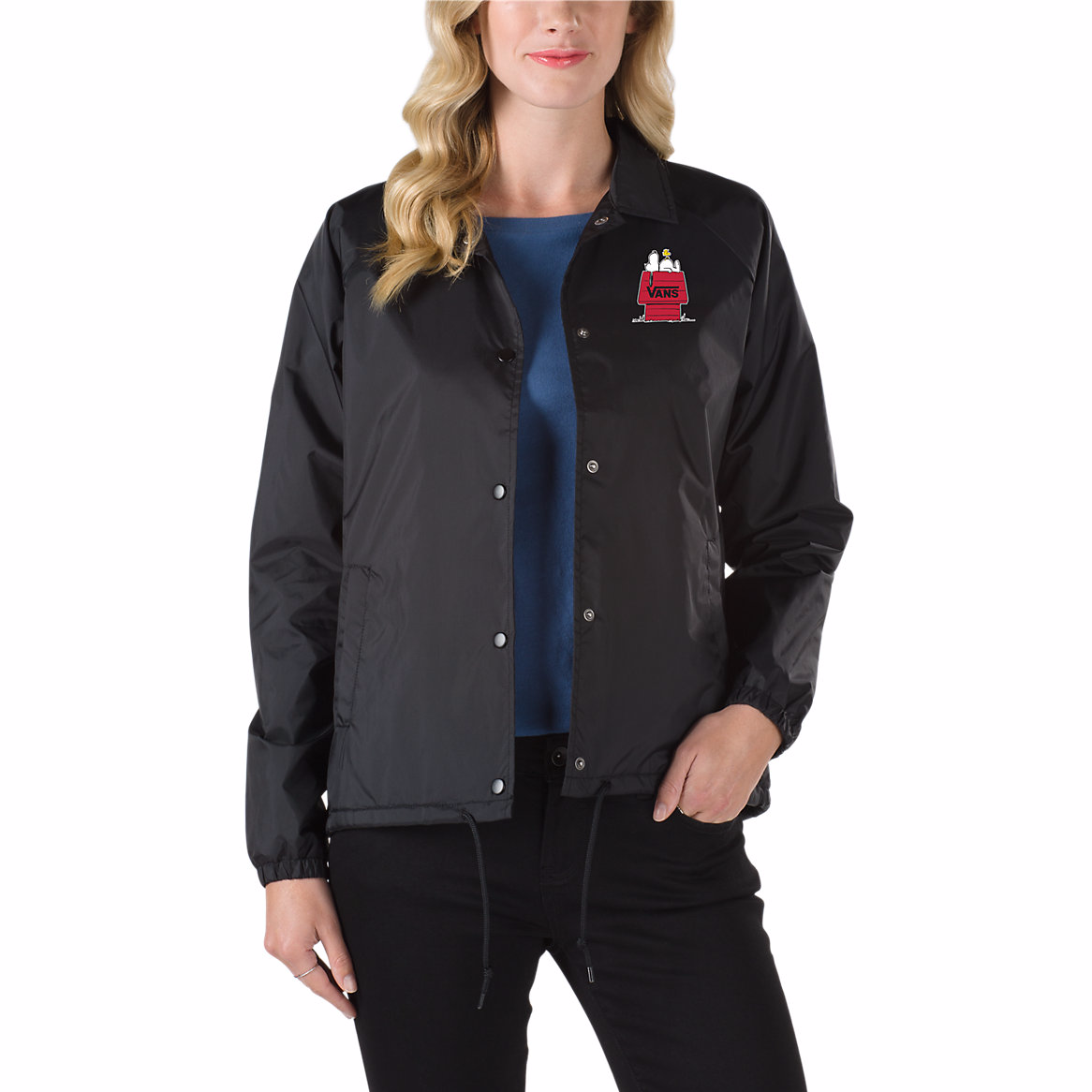 Get this jacket here for $64.50.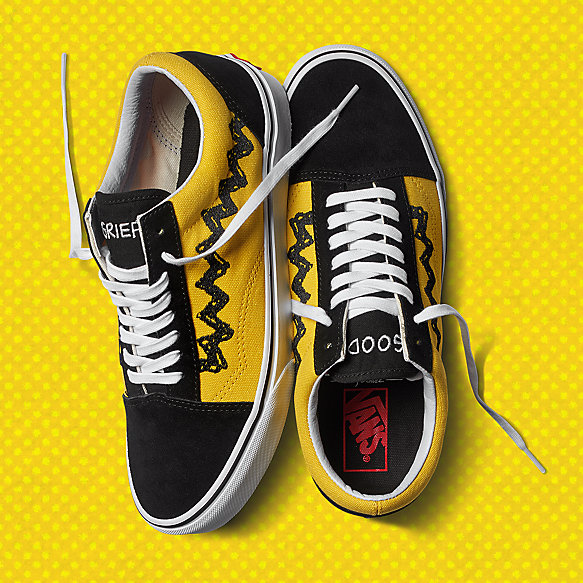 Get these sneakers here for $70.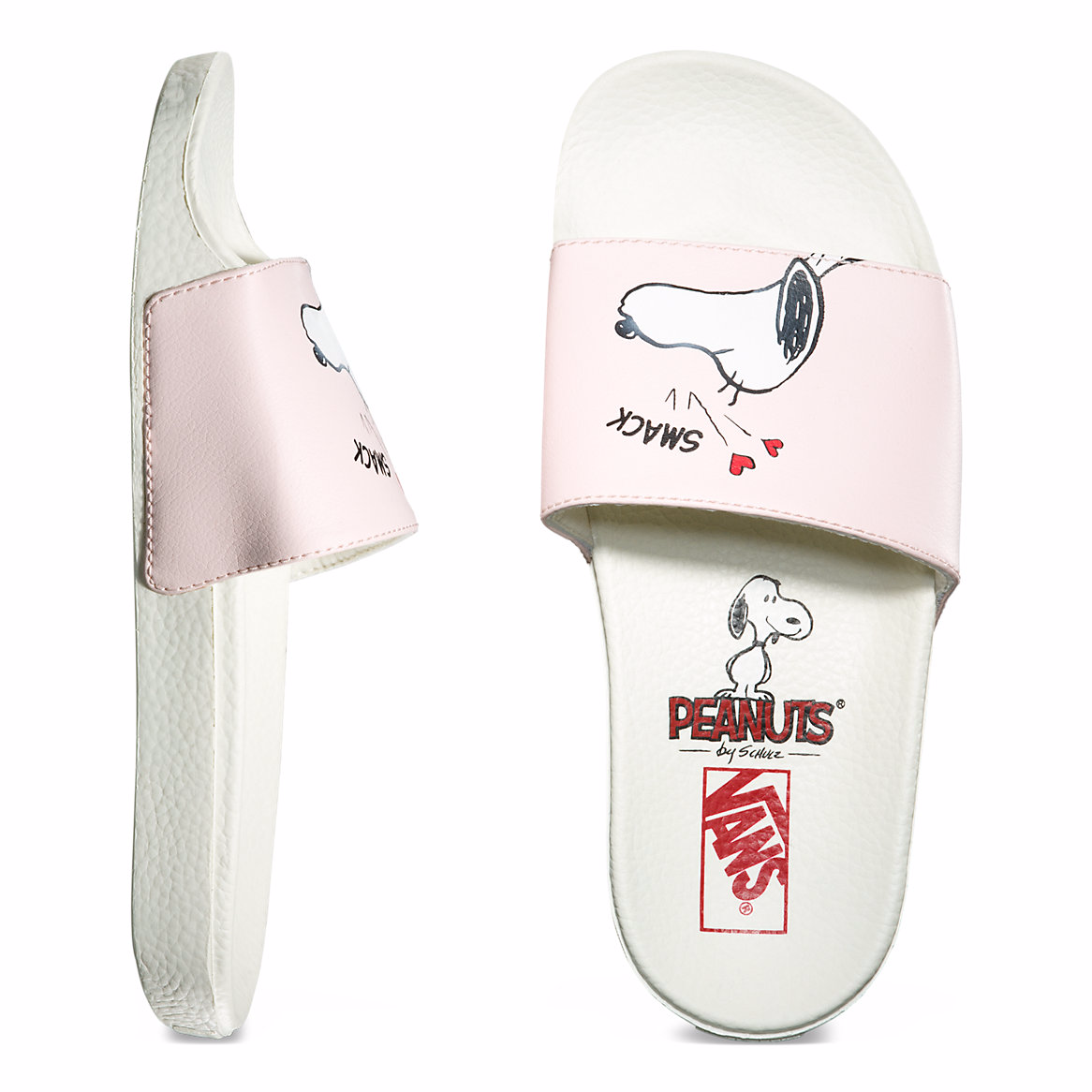 Get these slides here for $35.
Good grief, this collection is adorable!