The Vans x Harry Potter collab just dropped—and it has some surprise magical apparel
Hold on to your sorting hats, Harry Potter fans, because you're about to revel in your fandom in a whole new (and stylish) way. Back in April, Vans teased an official Harry Potter collab. The company announced the news in a tweet, writing, "Something magical coming soon." When you clicked on the link provided, it took you to the following message: "Vans and HARRY POTTER collaborated to conjure up a magical collection of footwear, apparel, and accessories for witches, wizards, and muggles alike."
Then, in May, we got our first look at the collection.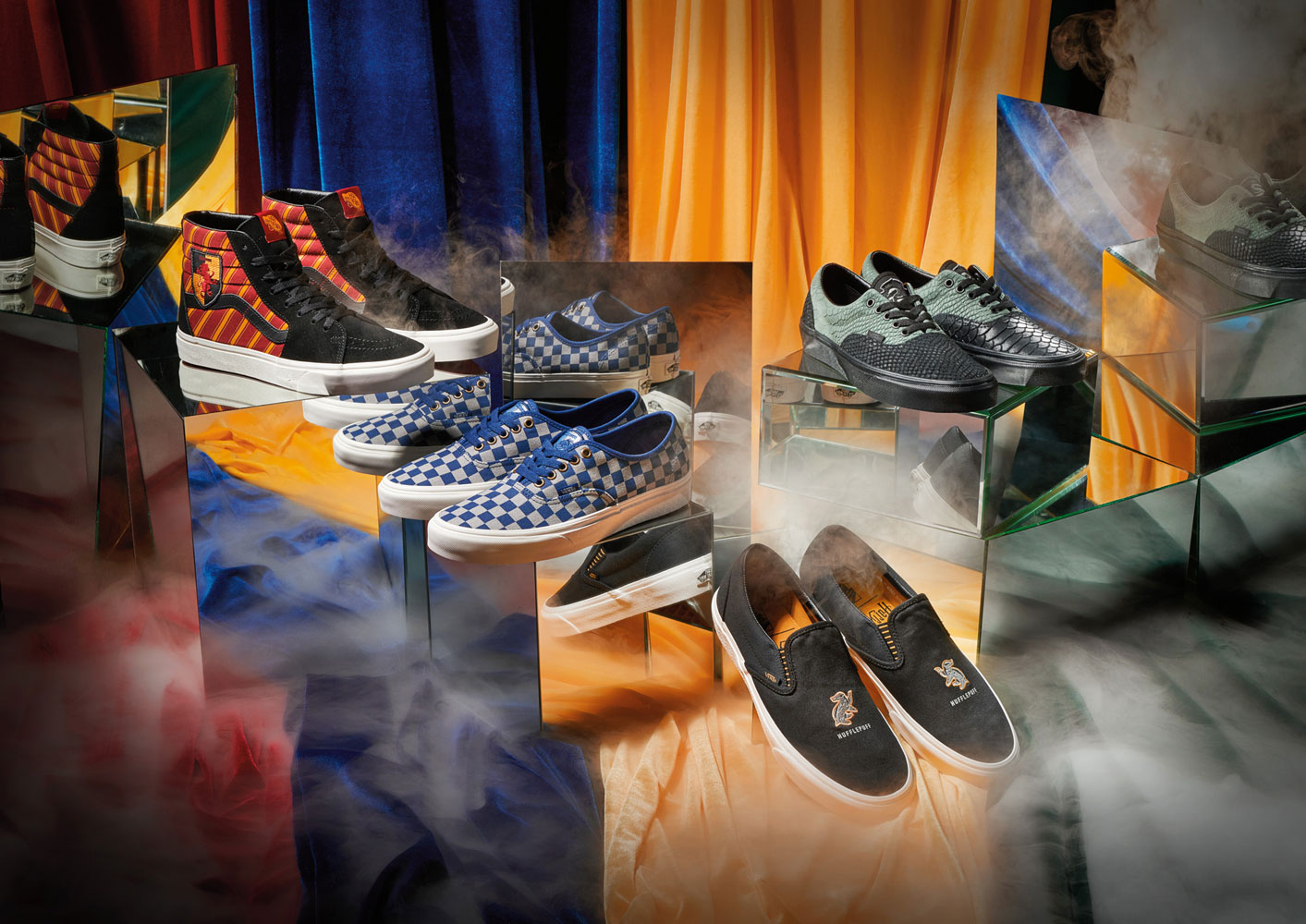 Devoted fans can treat themselves to high tops, sneakers, and slip-ons according to their favorite Hogwarts house. But wait—there's more. Vans recently released MORE pics of the magical collab, and the company also made HP-themed apparel.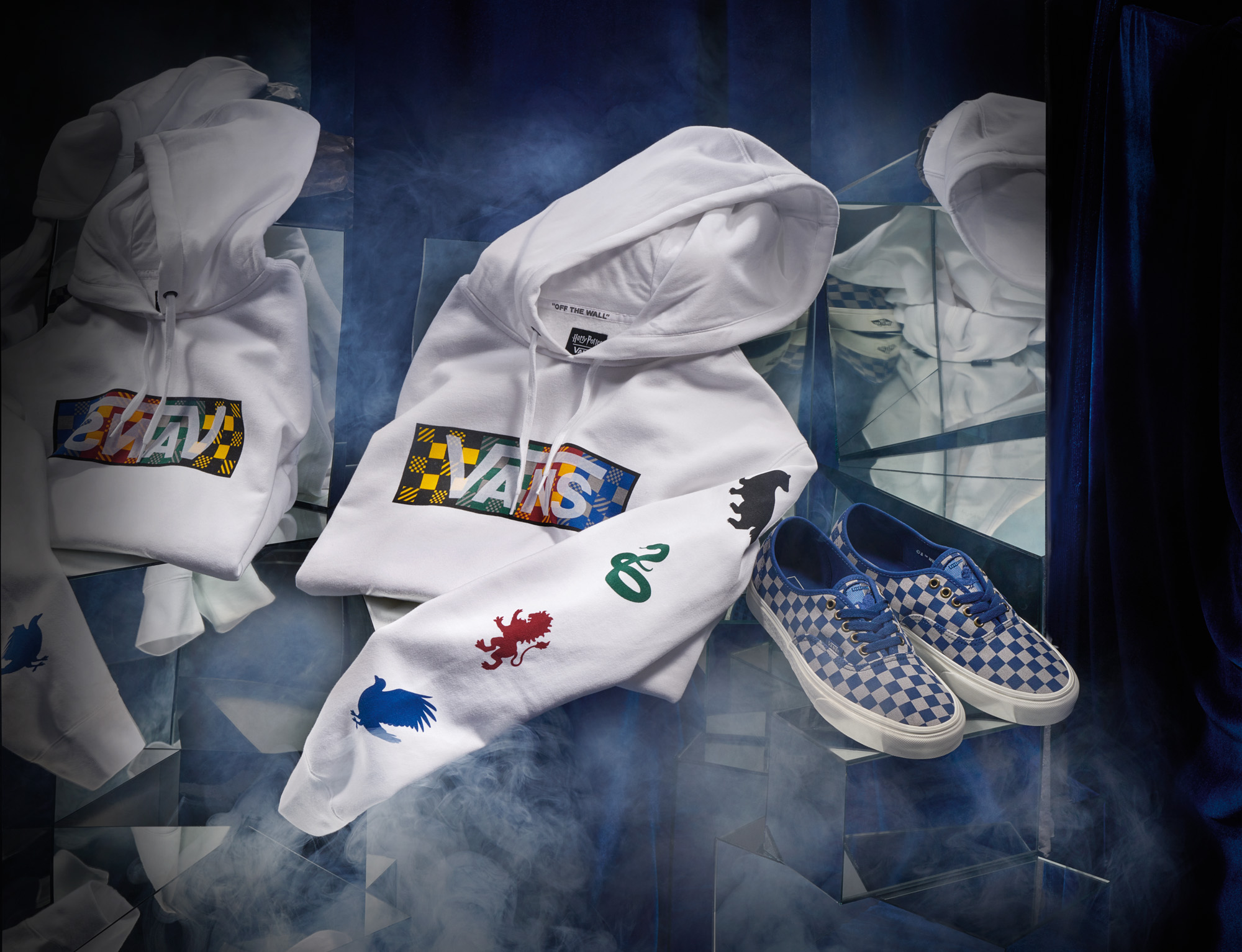 The collection goes beyond just Hogwarts houses, too. Here's a Deathly Hallows women's sweatshirt.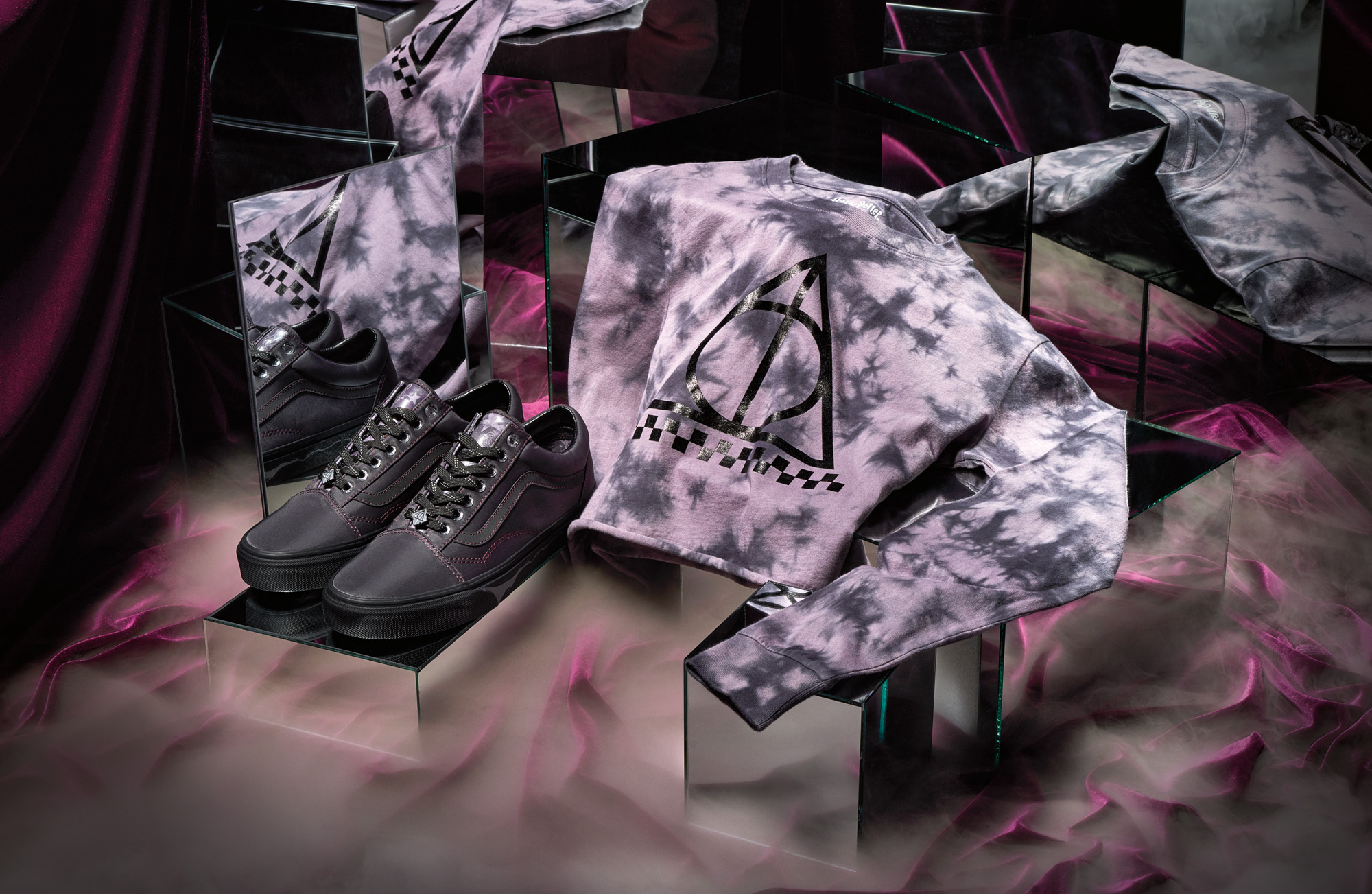 And a Deathly Hallows jacket.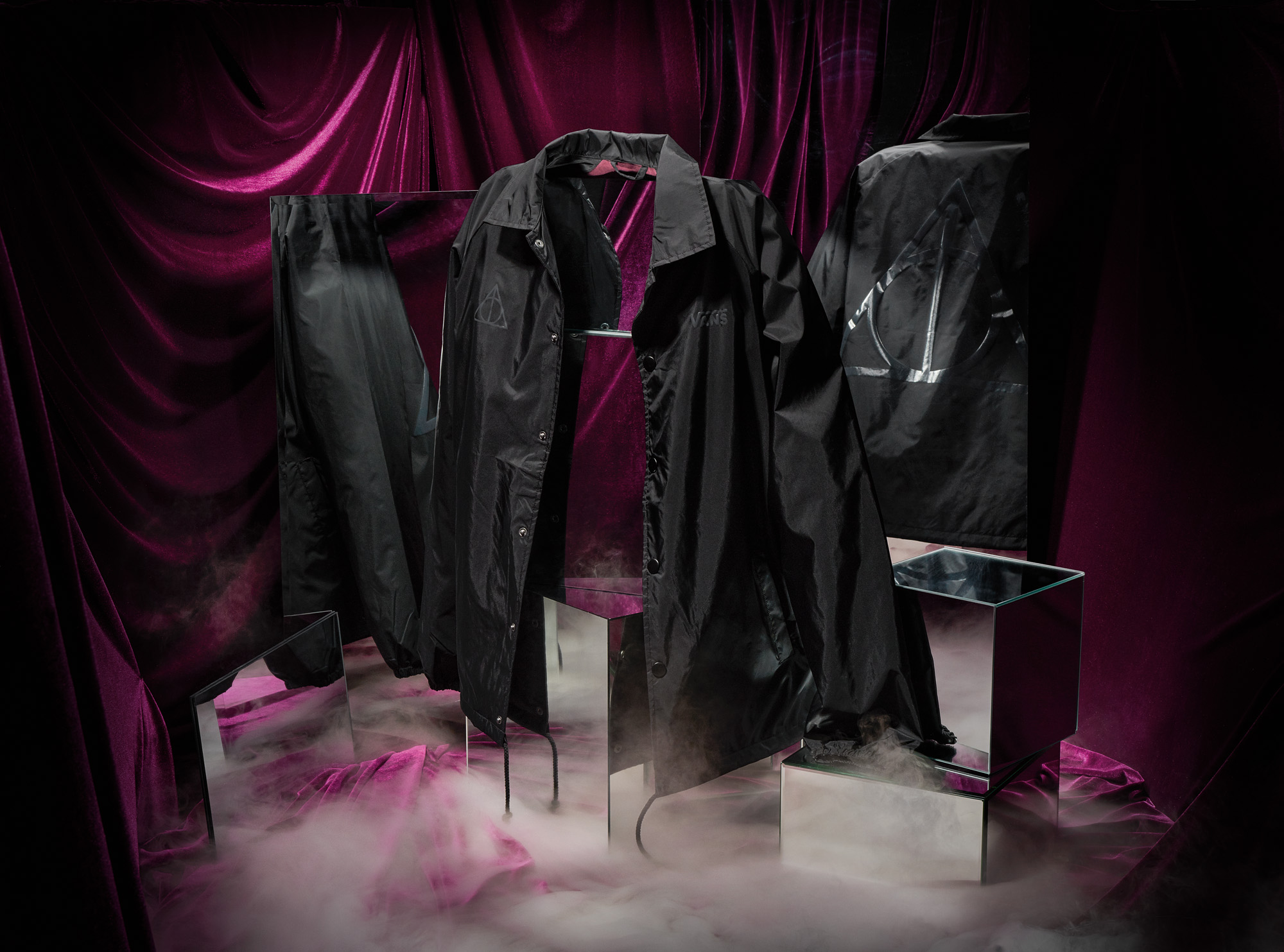 Feeling matchy-matchy? You can match your shoes to your backpack.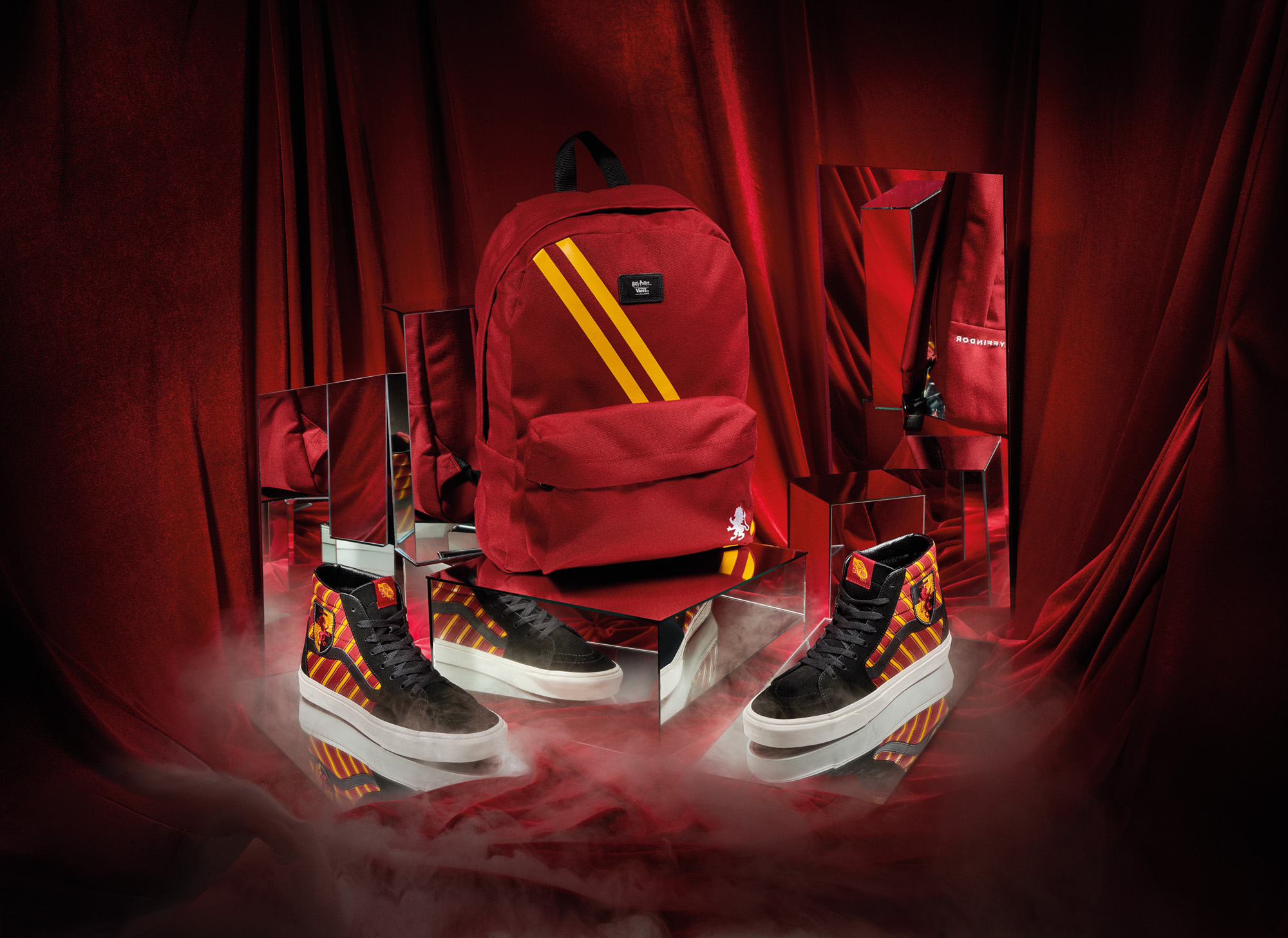 If it's the dark arts you fancy, this sleek backpack will appear to your inner Death Eater. It even says Morsmordre, the spell used to conjure the Dark Mark in the sky. (Use it wisely.)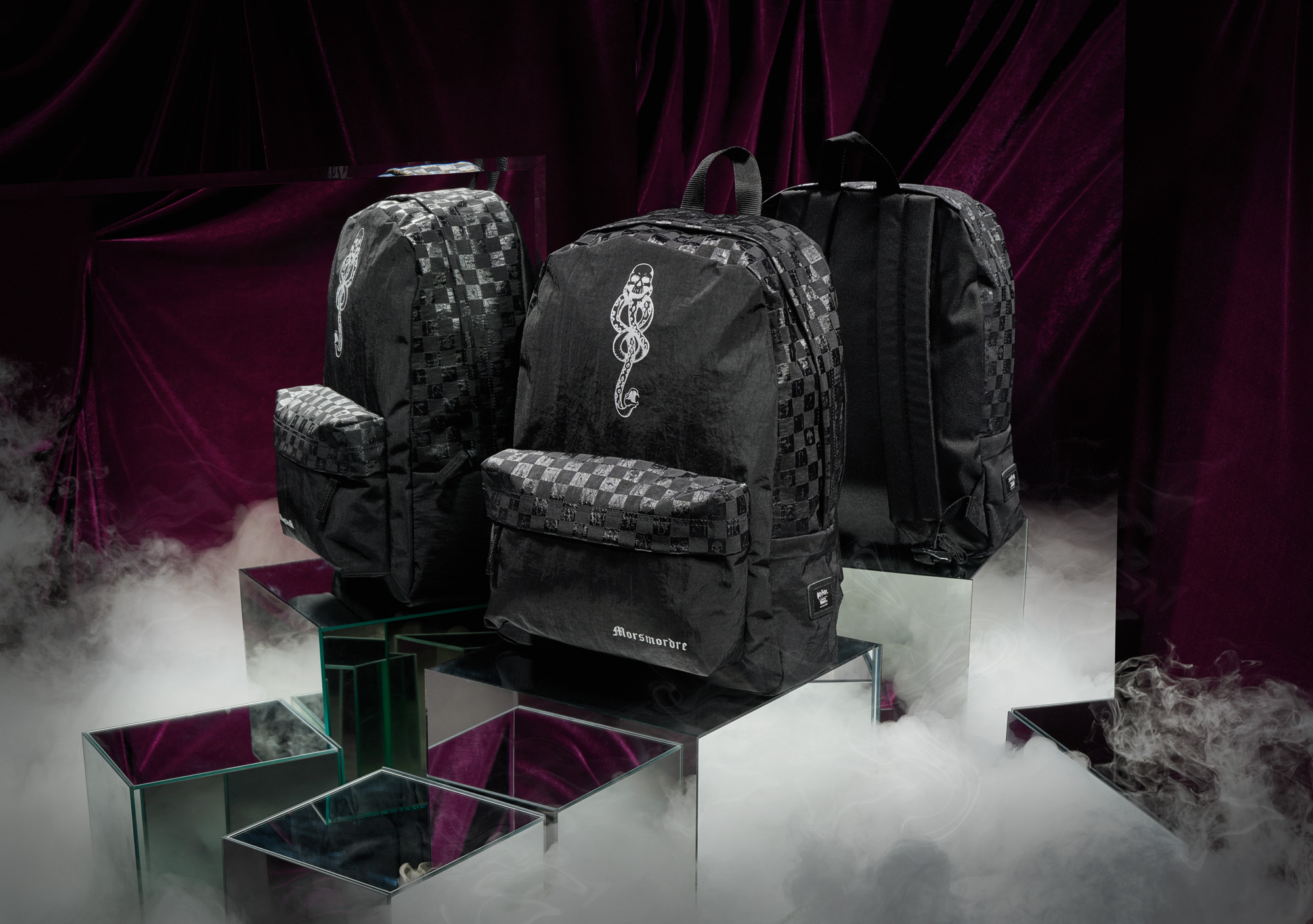 Finally, at long, last, you can shop the Vans x Harry Potter collection.
Gryffindors can rock these cool high-tops.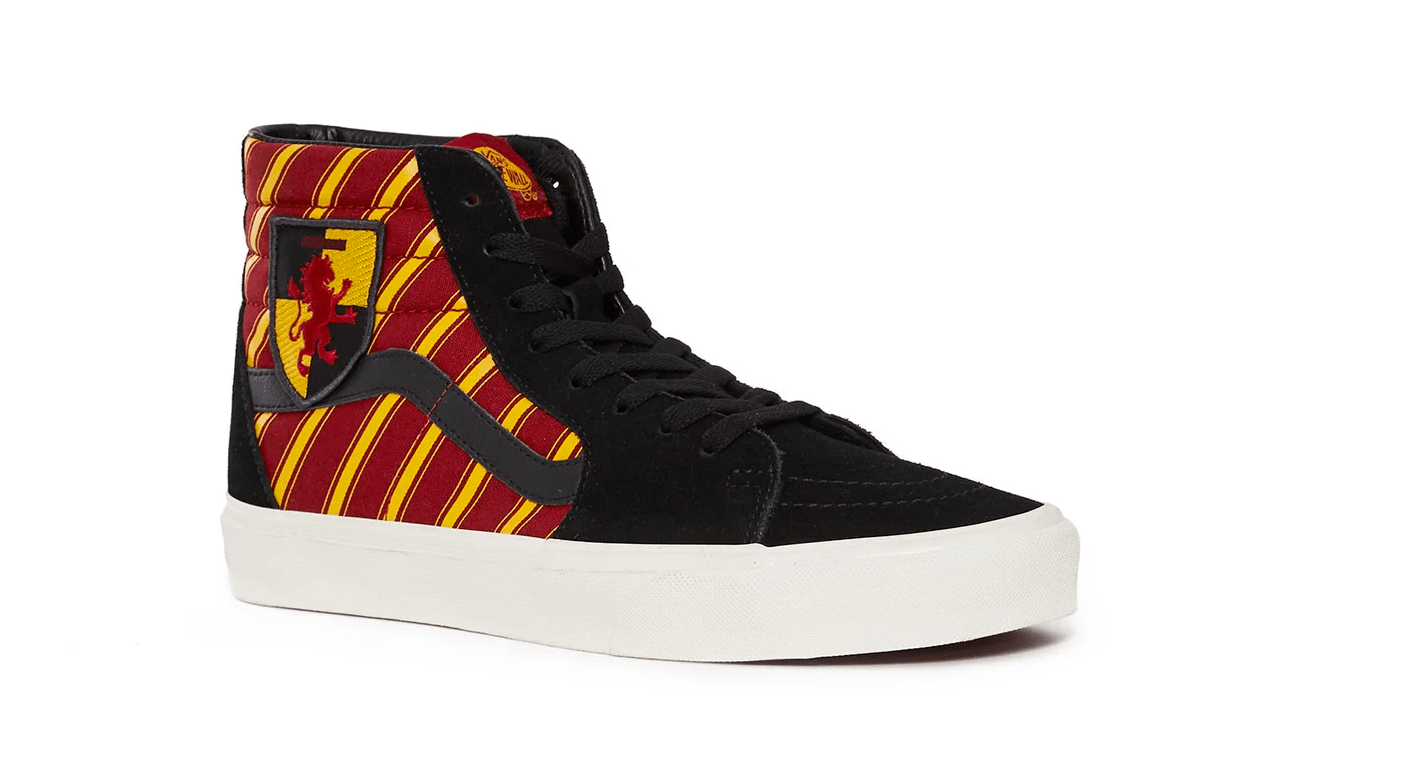 Slytherins will feel right at home in these snakeskin sneakers.
Ravenclaws, rejoice: These checkered sneakers are just for you.
Hufflepuffs, don't be surprised if members of the other Hogwarts get jealous of your slip-ons.
Rita Skeeter would love the sneakers printed with headlines from The Daily Prophet.
These Deathly Hallows sneakers are subtle, but oh-so cool.
Harry Potter fans are stoked about the new collection.
We're so glad the collection is FINALLY here. Accio wallet!