Vans is launching a David Bowie-themed shoe collection, so we can be heroes
Calling all sneakerheads—and especially David Bowie superfans. Vans is honoring the late and great David Bowie with a collection of footwear for adults and toddlers, as well as clothing and accessories, each inspired by Bowie himself or by one of his many iconic albums.
Drawing inspiration from the music, albums, and colorful characters of Bowie's prolific career, the Vans x David Bowie collection offers both nostalgia and irreverent style for fans of the icon. According to a press release from Vans, the collection is meant "to represent remarkable moments from the Aladdin Sane and Ziggy Stardust album covers to the Serious Moonlight tour."
You'll be able to shop the Vans x David Bowie collection starting Friday, April 5th.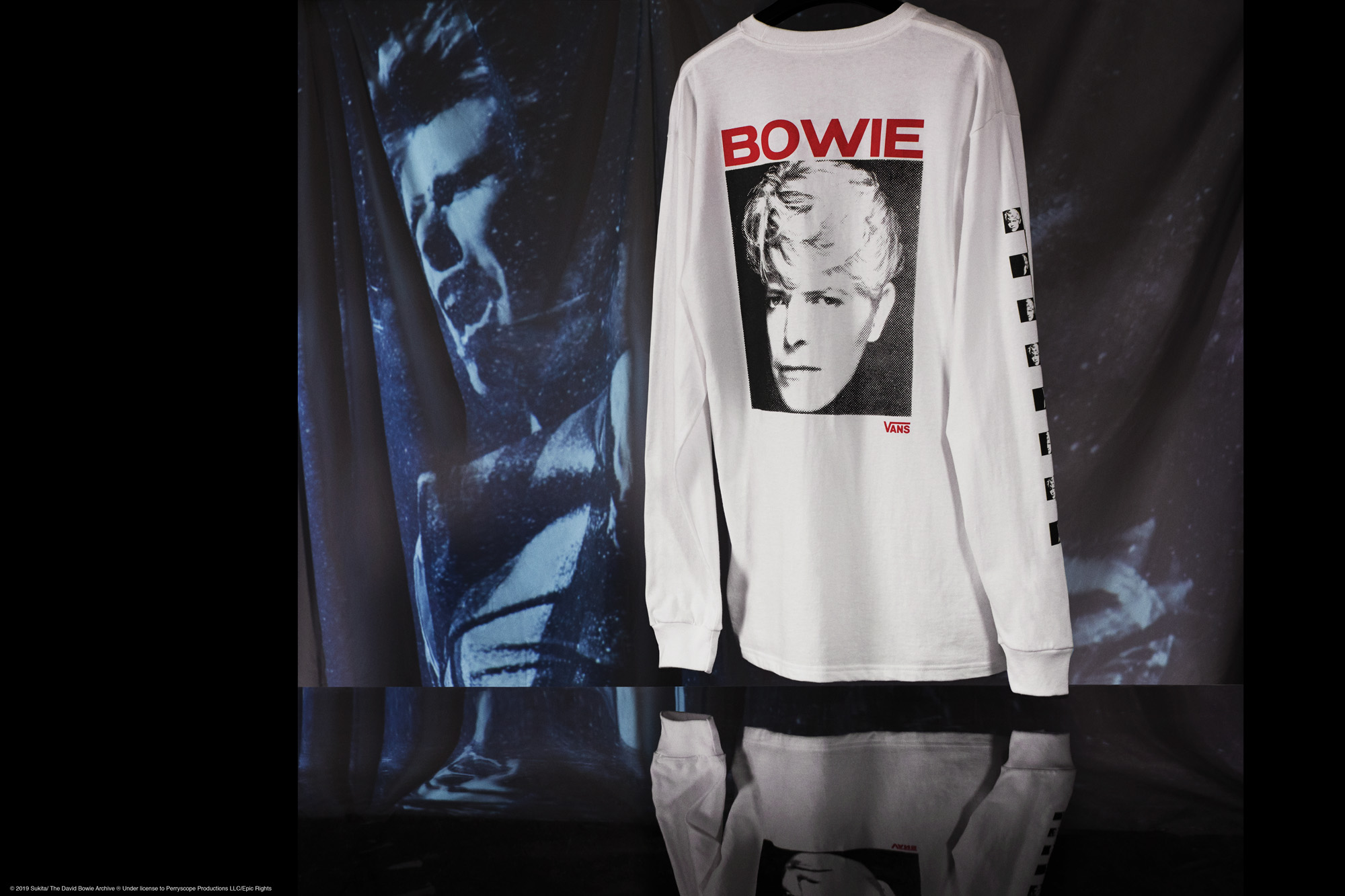 Even your little ones can get in on the love, as the Sk8-Hi Zip and Old Skool V models will be available in toddler sizes and are identical to the adult versions of the shoes.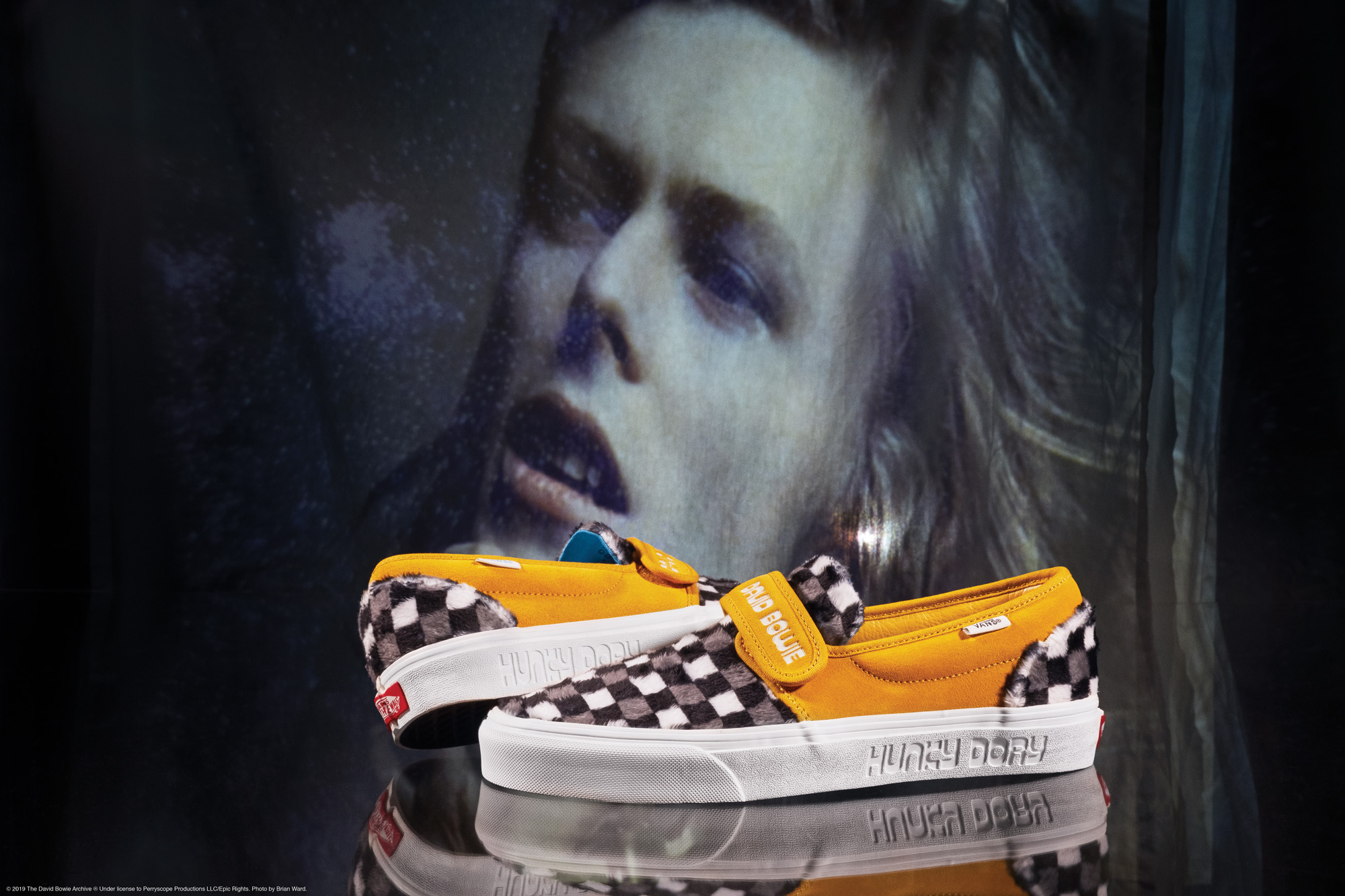 "For this collection, Vans designers were inspired by iconic Bowie imagery throughout his career from 1969's Space Oddity all the way to his final album, 2016's ★," writes the brand. Shop some of our faves from the incredible David Bowie-inspired Vans collection, meant to immortalize his revolutionary sound, vision, and legacy, below.
Vans Classic Slip-On
Inspired by Bowie's last album, ★, this sleek pair can be worn with anything.
Vans Slip-On 47 V
Inspired by the coat worn by David Bowie on the Hunky Dory album.
Vans Sk8-Hi Platform 2.0
This red patent leather design takes inspo from Bowie's glam rock alter-ego Ziggy Stardust.
Vans Classic Era
Dedicated to Bowie's first single, "Space Oddity," from 1969, this bright design matches the iconic album cover art.