Vanessa Hudgens' vivid mini is basically a multi-colored superhero corset dress
Vanessa Hudgens always gives us #stylegoals, and now is no different. Vanessa Hudgens' vivid mini from the Moscino show is basically a multi-colored superhero corset, reported Access Hollywood. If the dress doesn't give you summer vibes, we don't know what will. Designer Jeremy Scott held his Las Vegas-themed show in Los Angeles, CA on June 8th.
As for Scott's inspiration for his collection, it was an idea that sprung from the scenery between L.A. and Las Vegas, NV.
"I thought about the road trip between L.A. and Las Vegas, Scott said at the Moschino Resort and Men's Spring/Summer 2018 after party at The Roosevelt Hotel in Hollywood, reported W magazine. "All that Americana, so rich and gorgeous — pin-up girls, hot rods, Route 66, that Vegas vibe, neon signs. I miss that optimism that's part of America, especially right now with so much negativity from the top. I thought it was important for us to remember why we love America.
We could not agree with his reasoning more. See what you think as you take a look at the photos below.
First up? Hudgens and her ahhhhh-mazing mini dress.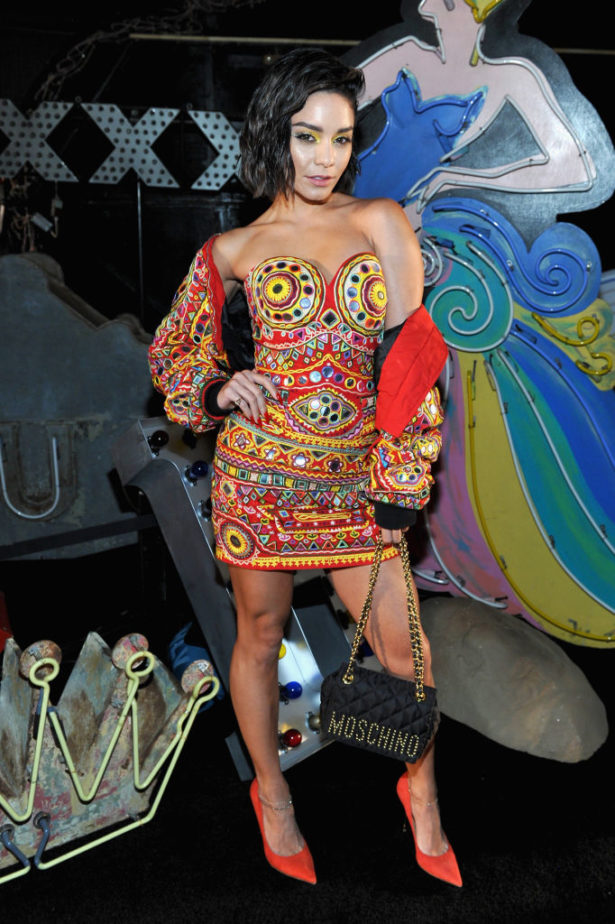 Here's Hudgens with some other women who give us #glamgoals, Sarah Hyland and Kate Beckinsale.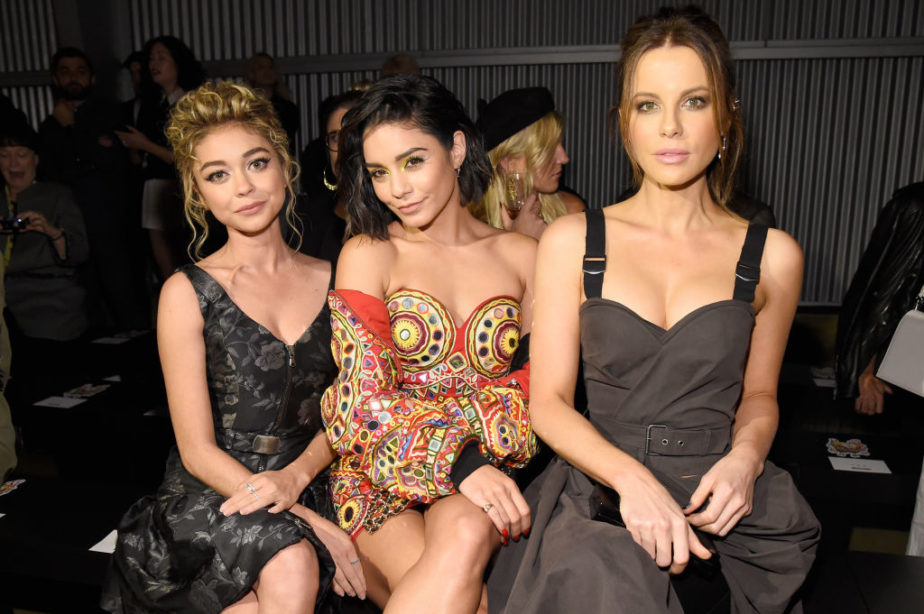 And here is Hudgens with a superstar crew, Beckinsale, Hyland, Scott, Serayah McNeill, and Isabela Moner.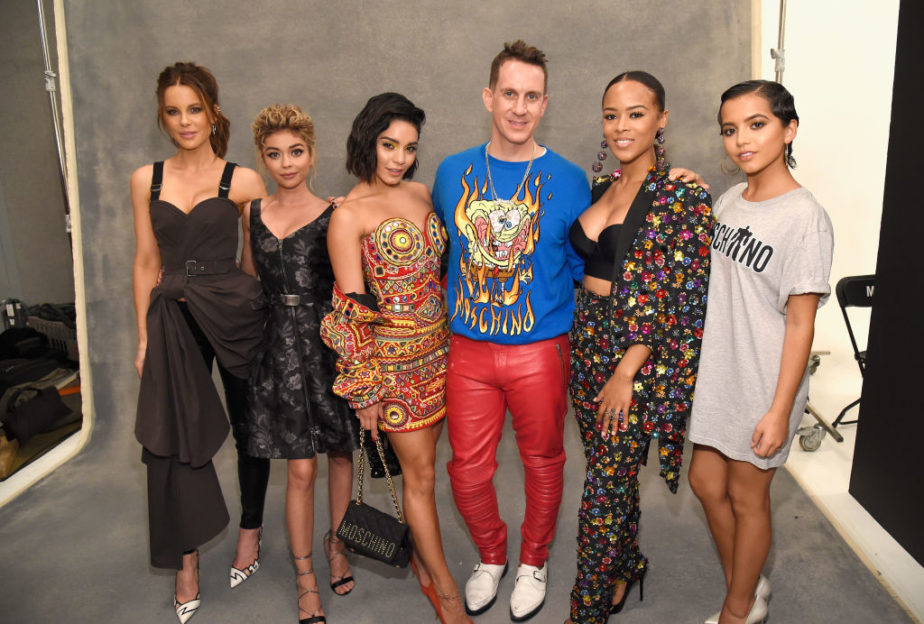 And we love the emotion in this photo of Hudgens and Scott!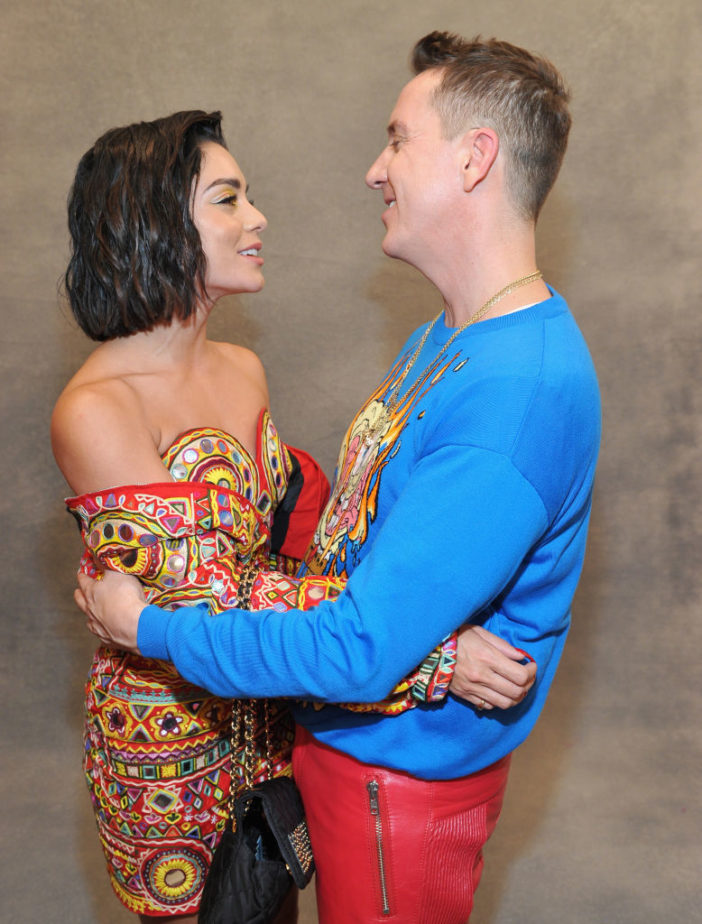 We also can't get enough of this super adorbs photo Hyland posted on Instagram.
We equally love this one of Hudgens and Beckinsale.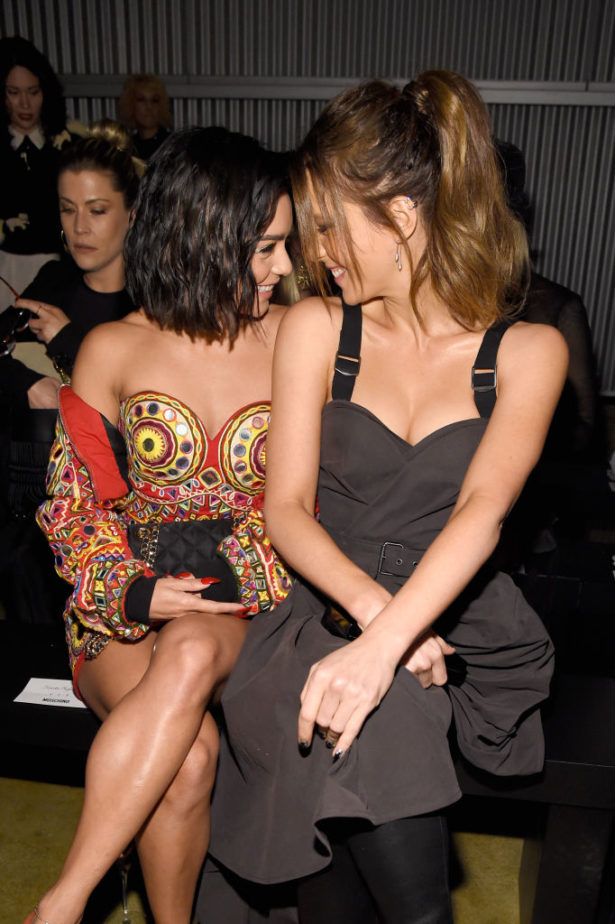 Okay, now that we have all the feels, we'll brb! With all this fashion inspo, we have to go shopping!