Vanessa Hudgens' topknot braid is basically the most perfect updo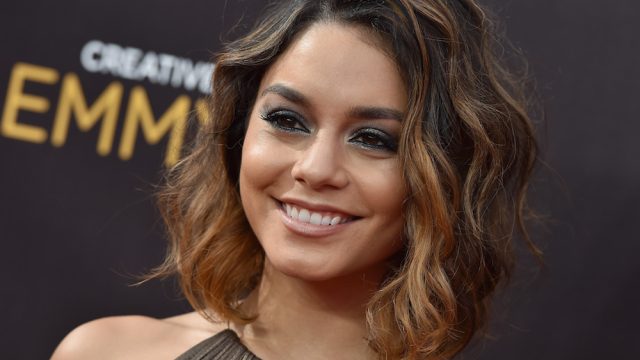 There are times when we set eyes on a hairstyle that manages to effortlessly combine a classic 'do with a fresher updated twist encouraging us to want to pull out our tools and try it ourselves. Such was the case with the topknot braid worn by Vanessa Hudgens while attending the Elle Women in Hollywood Awards on Monday night in LA. The young High School Musical and Grease:Live star looked glamorous while floating on the red carpet in a lacy tiered white dress with dark manicured nails and a bold lip to boot. But what caught our eye the most was Hudgens' updo ornately styled by the celebrity hairstylist Riawni Capri.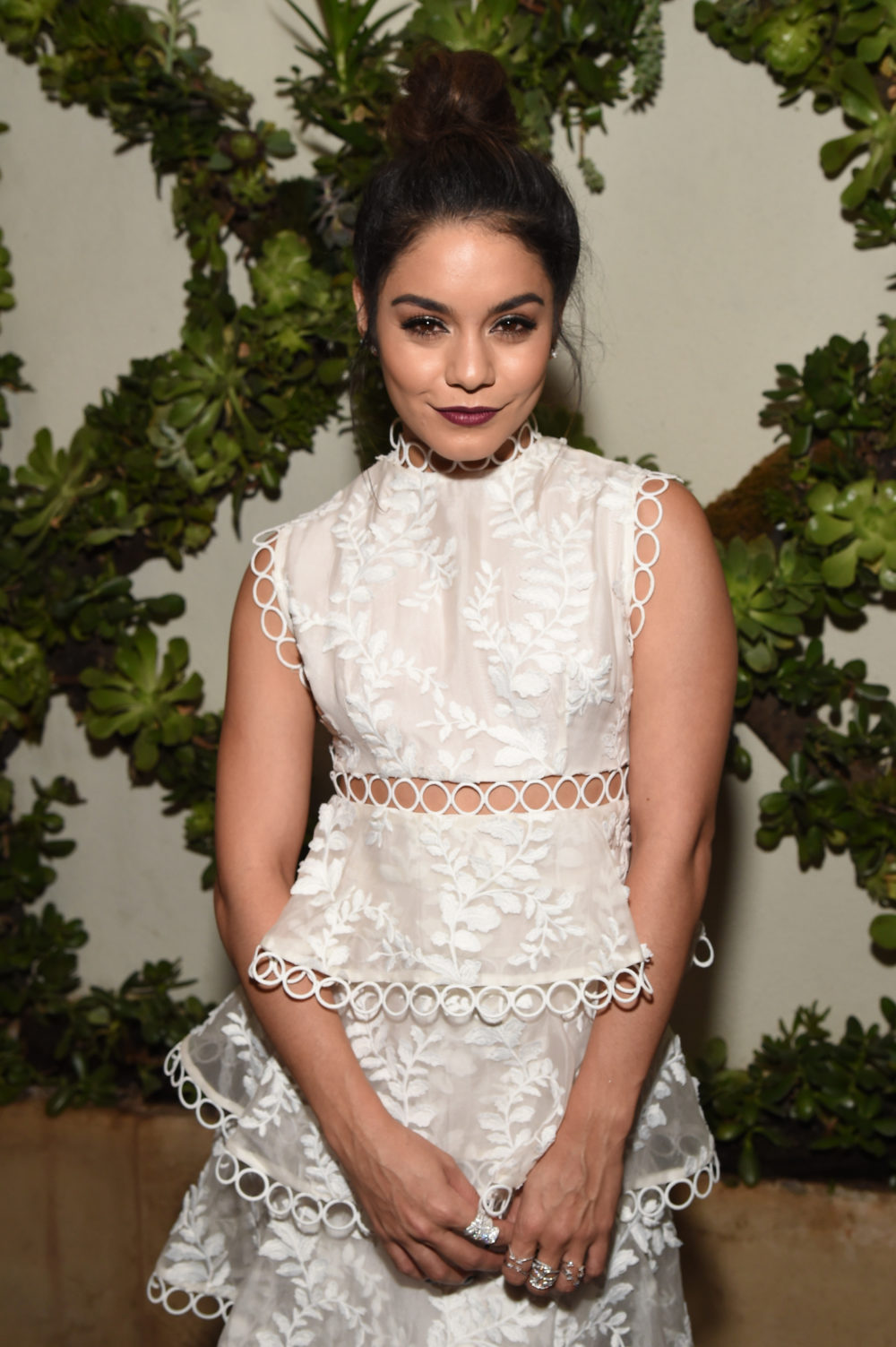 When quickly glancing from the front you can't see the triple-braided detail, but once you do it's hard to peel your eyes away.
The hairstyle works perfectly with the rest of Hudgens' playfully elegant outfit.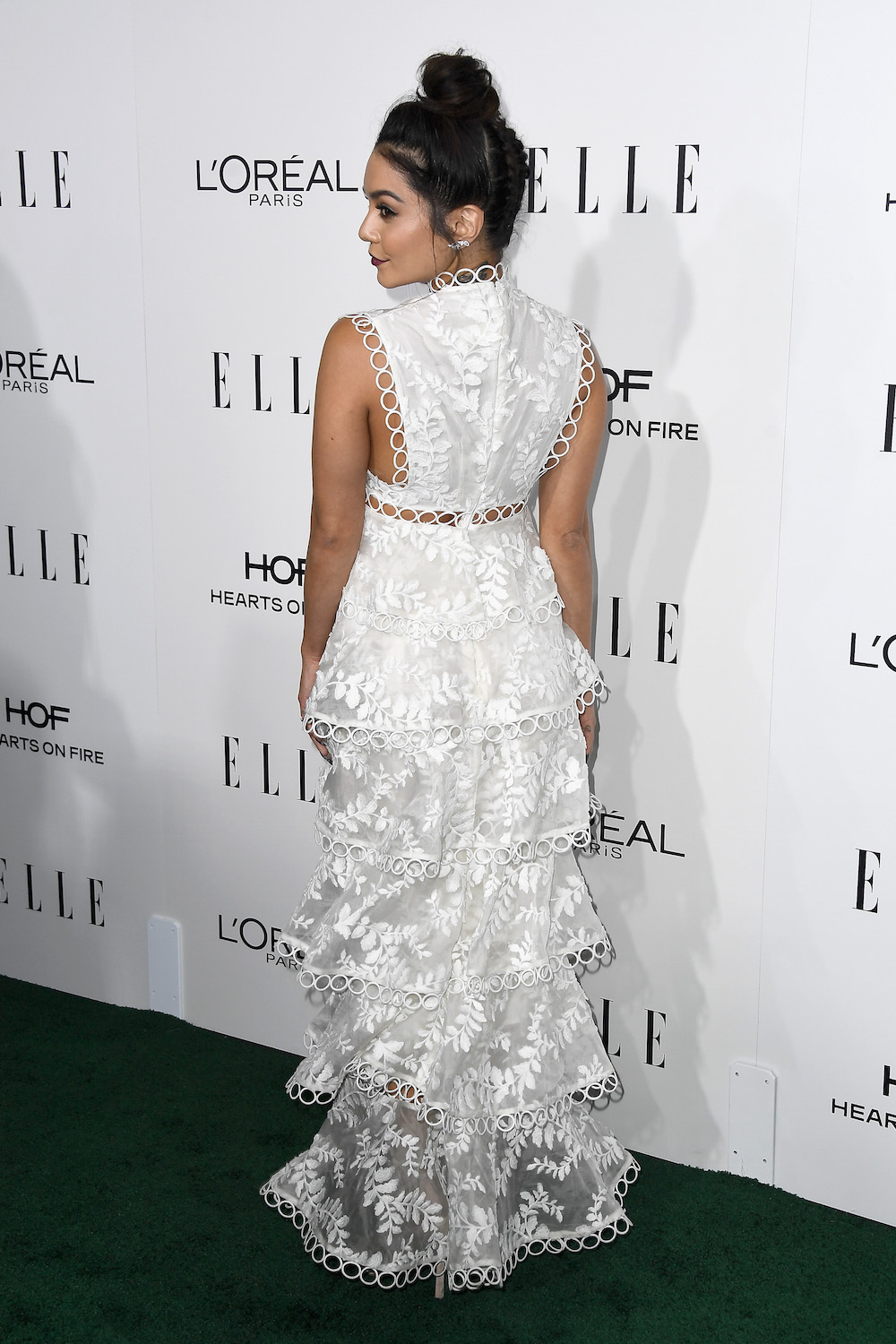 It looks like she has a diamond ring to match every lacy tier of her dress.
Most importantly, it looks like the triple-braiding action isn't causing Hudgens discomfort, as the young star was caught blowing kisses throughout the night.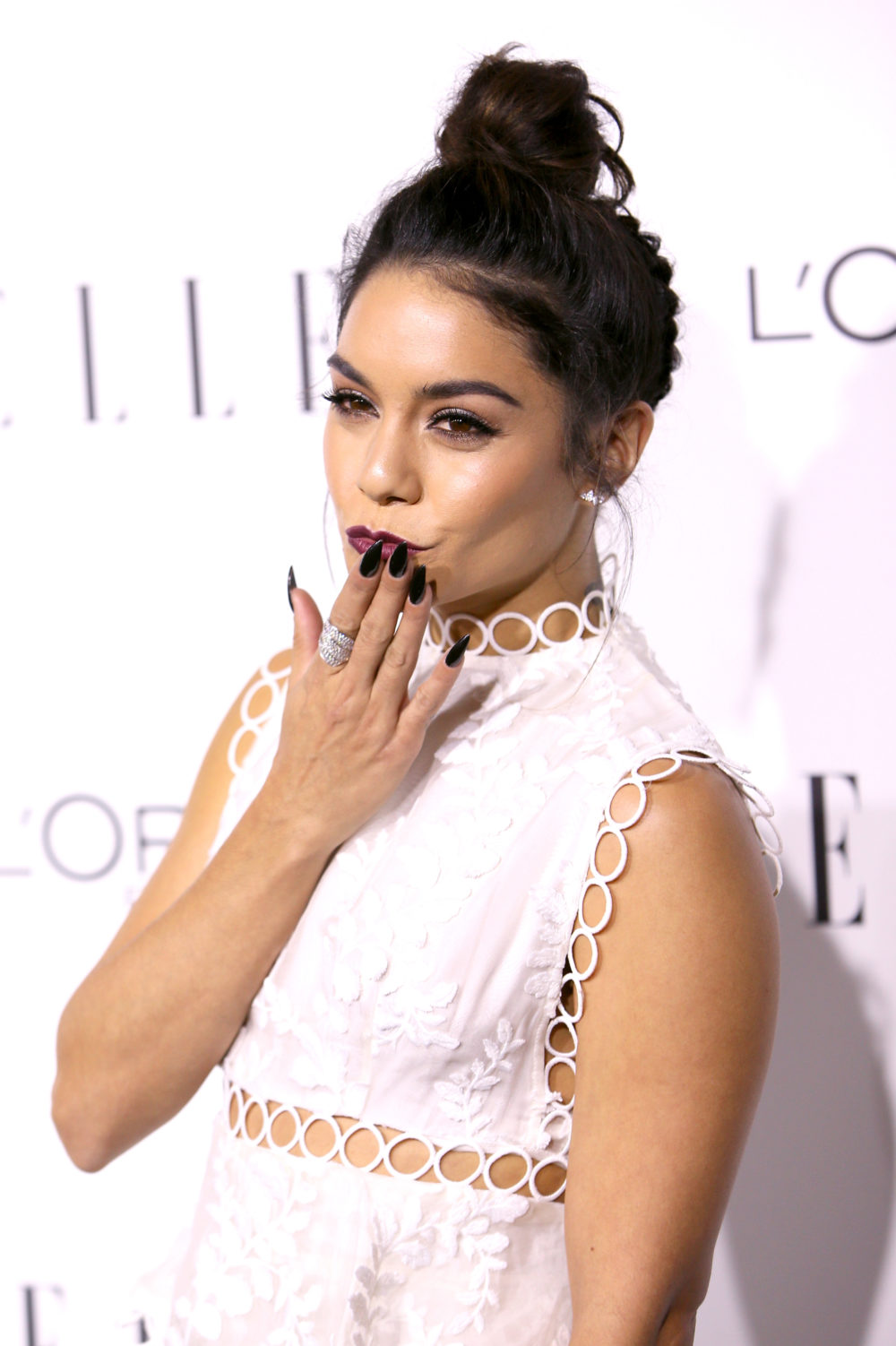 Then again, who wouldn't be spreading the love if they had a personal hairstylist to make them look glamorous? We know we would!