Vanessa Hudgens is wearing the warmest possible winter coat and now we want one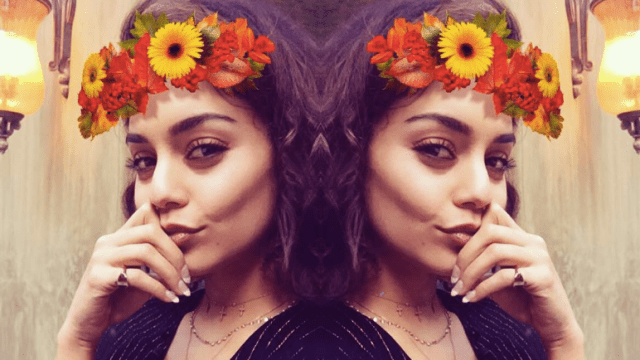 Be like Vanessa Hudgens and never leave the comfort of your own bed this winter. Not a possibility? Well, Hudgens begs to differ. The singer/actress/Broadway star stepped out in the softest-looking and warmest shaggy fur coat as she strolled through Justin Vineyards & Winery this afternoon; a possible late birthday gift to herself after turning 28 on the 14th of December. Sure, it's California, where it's a bitter 58 degrees this time of year; but it doesn't have to be teeth-chattering to want to stay layered under five Snuggies and curled up in front of some Netflix. To Vanessa Hudgens' stylish compromise, we salute!
Don't you just want to crawl into this coat with her?
The HSM alum paired this off white hug-friendly coat with a leather shoulder bag and a black cap as she closed her famous brown eyes to soak up some sun. From the looks of things, she threw on an easy black top and some dark denim with a chunky western-inspired belt, but when you're Vanessa Hudgens, it looks as glam as ever. (If you're looking for a similarly sheepy layer, you're in luck. Here's a twin for under $30.)
Is this the luckiest coat ever? It went to Disneyland!
Pair it with some fresh white sneakers like Vanessa and nail one of this year's hottest trends while staying comfy-cozy…even if you're stranded in Halloweentown.
Hudgen's next project is a big one for NBC; a show called Powerless, in which she plays Emily, "a spunky young insurance adjuster specializing in regular-people coverage against damage caused by the crime-fighting superheroes [of the DC Comics universe.]" Not a bad gig, girl! The show is set to premiere Thursday, February 2.