Vanessa Hudgens created an eccentric beauty kit with Sinful Colors, so get ready to slay the holiday season
Between stocking up on gifts for our beauty-loving pals and getting ready for our own holiday travels, we've been doing a lot of makeup shopping lately. But we still have room to shop for more now that SinfulColors and Vanessa Hudgens are launching a new makeup bundle.
In honor of Vanessa's birthday, they've created the Birthday Bundle: a curated assortment of Vanessa's favorite products. Now it's easier than ever to try some of SinfulColors' most popular products from the brand new Color Cosmetics Collection.
Along with being an incredibly talented performer, Vanessa Hudgens is also well-known for her free-spirited and whimsical style. Her taste and boho-glam aesthetic make her the perfect ambassador for this bold, color-filled brand.
There are four items available as part of the Birthday Bundle: a mascara; brow gel, eyeliner, and eyeshadow. The bundle also includes a special note from Vanessa herself — doesn't get much more special than that!
Vanessa is truly the epitome of a SinfulColors beauty enthusiast. She's a risk-taker, creative, and inspired her fans to try bold new trends and think outside the box. This collection is the perfect representation of them both.
The SinfulColors x Vanessa Hudgens Birthday Bundle will be available exclusively on Amazon starting December 14th for $23.70.
https://www.instagram.com/p/BcgKU8HgllO
It's dropping on Vanessa's actual birthday in celebration of her big day.
The fact that it's being released on Amazon makes it super accessible and it's an exciting foray into the beauty market for Amazon. You'll be able to snag the bundle in select retail stores like Walmart, CVS, and Rite Aid in January.
Here's a peek at what's included in the SinfulColors x Vanessa Hudgens Birthday Bundle.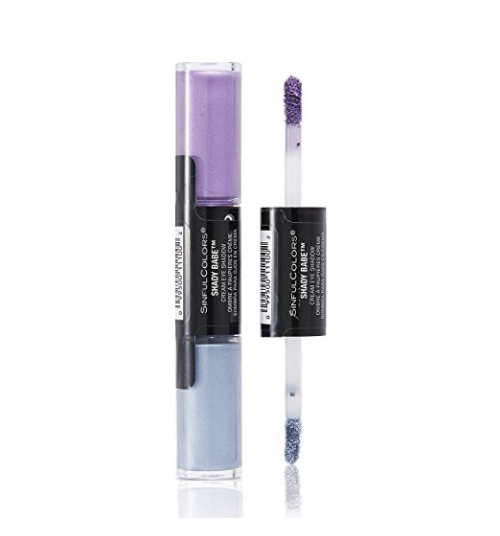 Aren't they an absolute blast?
Head on over to Amazon and check them out for yourself.