Vanessa Hudgens is serving us Cher fierceness with her new hairdo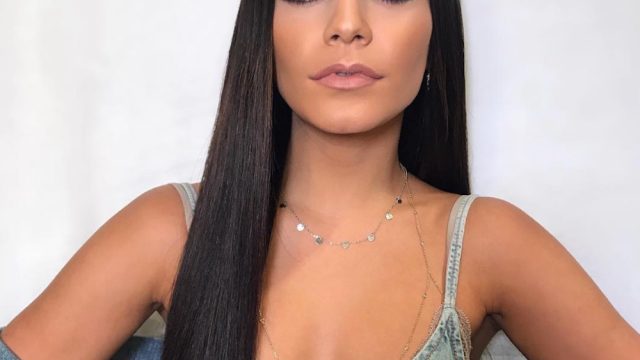 During last night's appearance on So You Think You Can Dance, 28-year-old Vanessa Hudgens served us full Cher vibes with her incredibly long, sleek, and slick straight hairstyle. While nobody can top the "Dark Lady" herself, Hudgens pulled off her gorgeous extensions with the ease and grace of a dedicated fan. Or at least, someone who knows not to copy the '70s Cher look lightly.
We can only hope that Hudgens immediately hit up karaoke to perform a power ballad from Cher after taping So You Think You Can Dance. Hopefully, something less predictable than "Believe."
For those who haven't kept up with the life path of Hudgens' hair, she recently chopped it off.
So, choosing the Cher look required some seriously convincing extension work.
Here she is in her vintage Cher glory, even the eyeshadow is serving glam pop icon all the way.
Whether she's wearing short tousled waves or long sleek '70s hair, the Los Angeles-based Chad Wood is her go-to hair stylist.
We wouldn't be surprised if this became a re-occurring look, given how in her element she is.
If you're feeling adventurous, you can always check out some extension options for yourself. We recommend the brand abHair!