Vanessa Hudgens revealed the secret to making her long-distance relationship work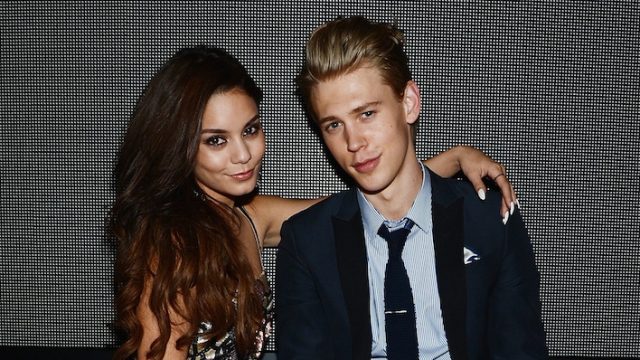 Relationships are hard enough when the people involved live near each other, but when you throw in geography as a factor — ugh, that's really tricky territory.
In an interview with People, Vanessa Hudgens talked about making long-distance love work with her BF Austin Butler (who's working on MTV's The Shannara Chronicles in New Zealand), and we are all ears! Her advice is super simple, and can actually be applied to any relationship in life. Because above all else, she emphasizes that "communication is key."
"I think that if anything's bothering you, don't hold it in. Always bring it up and just talk about it. Uncensor yourself and just be open," she said.
Good communication skills will always serve you well in life, in relationships and beyond.
via giphyA couple of days ago, Hudgens posted this happy snap of herself kissing her honey. The hashtag "Long Distance Sucks" is right on the mark, though from her recent comments, they seem to be doing okay.
Hudgens is currently working on the NBC series Powerless, so both members of this team are separated for good reasons (they're making awesome entertainment for us to enjoy!). We just hope they can be reunited in the flesh as soon as possible, because we'd like more lovey-dovey pictures they deserve some quality face time.
If you do find yourself in a long-distance relationship, know that so many people are dealing with the same issue and just taking it one day at a time.