Vanessa Hudgens and more talented stars have been cast in Fox's Rent musical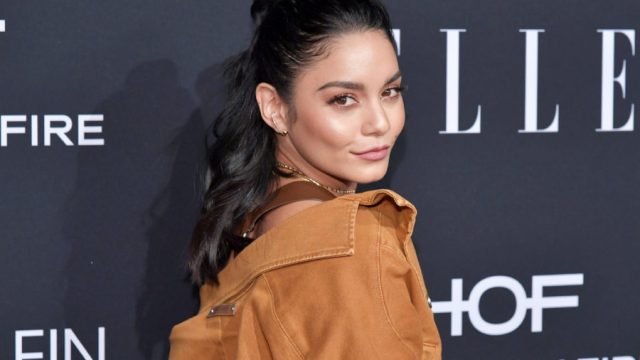 It feels like 525,600 minutes have gone by since the last Rent update, but finally, it is here: Fox took to Twitter on Monday, October 29th to reveal its all-star cast for the live musical, which is set to premiere next year. Among the noteworthy names? High School Musical and Grease Live alum Vanessa Hudgens. Hudgens will take on the role of Maureen, an outgoing performance artist played by Idina Menzel in the Broadway original.
Hudgens will join singer Tinashe, RuPaul's Drag Race's Valentina, Grease Live's Jordan Fisher, Jesus Christ Superstar Live's Brandon Victor Dixon, R&B artist and Empire actor Mario, Dope's Kiersey Clemons, and musician and Nashville actor Brennin Hunt. The Greatest Showman's Keala Settle will perform the iconic song "Seasons of Love."
Rent, loosely based on Giacomo Puccini's opera La Bohème, is a Tony-winning rock musical by Jonathan Larson set in bohemian Alphabet City, Manhattan in New York during the 1990s. The musical follows struggling young artists as they create lives for themselves during the HIV/AIDS crisis.
Fisher will play the lead role of aspiring filmmaker Mark Cohen; Tinashe will play the role of dancer Mimi Marquez, who struggles with addiction; and Valentina will play the role of drag queen and street percussionist Angel Dumont Schunard, Variety reports.
Fox announced the adaptation of the musical in May 2017 (the musical celebrated its 20th anniversary last year). Rent Live will broadcast on Fox on January 27th, 2019. We'll be measuring the minutes until the premiere—but at least it won't be 525,600 of them.