Vanessa Hudgens opened up about overcoming her shyness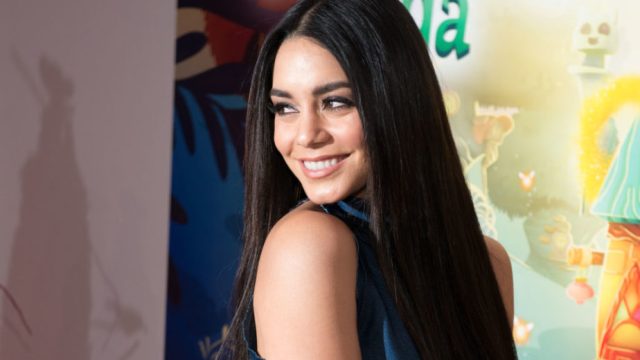 Vanessa Hudgens constantly woos us with her acting and singing prowess, but now she does with her ability to be real. Vanessa Hudgens opened up about overcoming her shyness, reported CTV News. And we couldn't relate more.
"I was a very shy and quiet kid until my parents took me to see my first Disney movie, Snow White, Hudgens said, according to CTV News. "After that, I would always hum and sing the songs and dress up as Snow White. Funny how dressing up and singing songs in High School Musical actually made me a part of the Disney family."
We'll say! And we're ~still~ rewatching Hudgens in all the High School Musical films!
Btw, "we're breaking free" is so apropos for Hudgens talking about breaking free of her shyness, right?!
She said the above to CTV News a few years ago, but Hudgens just talked to Teen Vogue about her shyness, too. When the magazine asked her if she ever had trouble embracing her own beauty or confidence growing up, this is what Hudgens said.
"For me, it was more overcoming being shy, Hudgens told Teen Vogue. "I never looked at myself and hated what I saw. My mom has a ridiculous amount of love for me and my sister and herself, and that just transferred over…But, it took me a minute to overcome being shy and just embrace who I am — and not let anyone else's ideas get in the way of what I find beautiful.
Okay — Best. Mom. Ever. And it certainly doesn't seem like Hudgens is shy these days — she seems like a Coachella spokesperson!
But, point being — we loved that Hudgens openly talked about having been shy. The struggle is definitely real, though some people embrace being shy. However, imagine the High School Musical movies without Hudgens. Pretty impossible, amirite?!