Vanessa Hudgens' latest look is exactly what a mermaid would wear if she had legs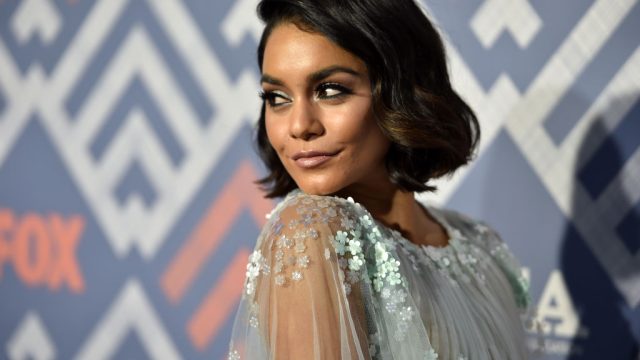 Okay, so we know that unicorns are cool and unique and that they're getting some major love right now. We're not complaining about that, but rather, we want to remind you that there's another cosmic creature who inspires our aesthetic and color choices just as much — and that's the mermaid.
Even if we're not wearing something with sparkles or scales, we channel the energy of these mystical beings and their love of beauty, glamour, and everything shiny. And yes, we channel them in our style. Vanessa Hudgens nailed the look that screams "mermaid with legs" at this year's Teen Choice Awards.
https://www.instagram.com/p/BXwSv0mDlyX
She wore a pair of high-waisted metallic pants with a slightly flared leg, and paired them with an iridescent, high-neck blouse. The violet-on-violet look is striking. And since these pants feature a statement belt buckle, there's even a glam '70s vibe going on that we also can't get enough of.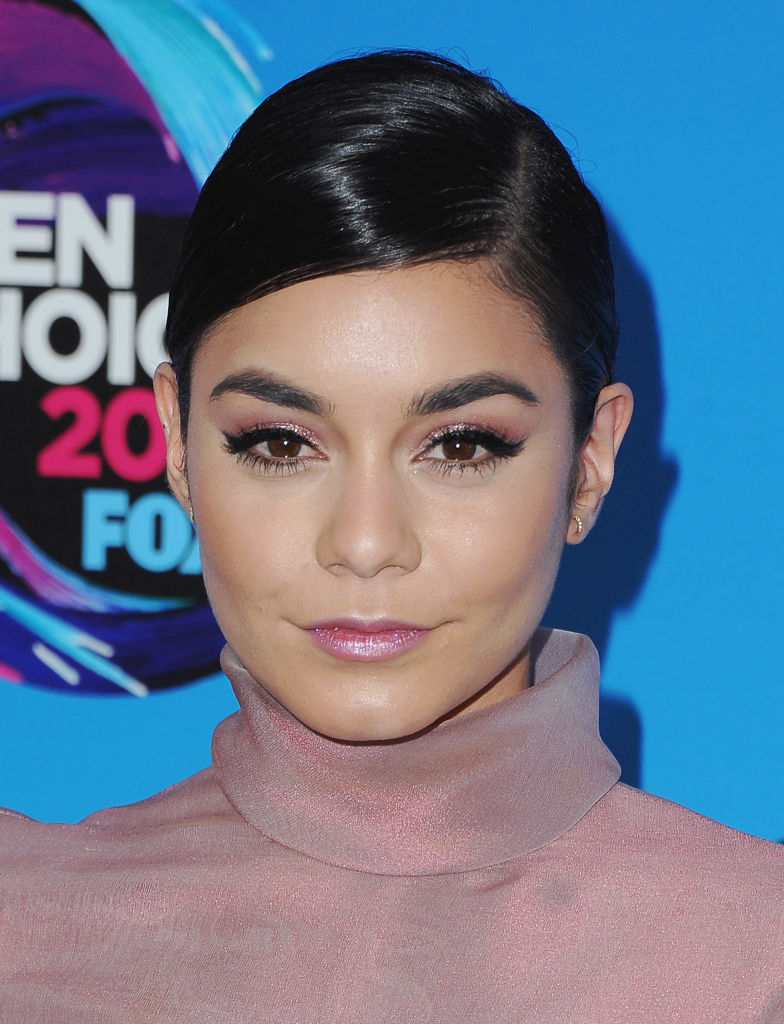 The only thing better than a metallic-on-metallic ensemble is metallic makeup to match. We love Vanessa's shimmering shadow and cat eye, which she paired with a lustrous lilac lip. Not only does this help bring the colors of the look together, but it also adds a touch of whimsy.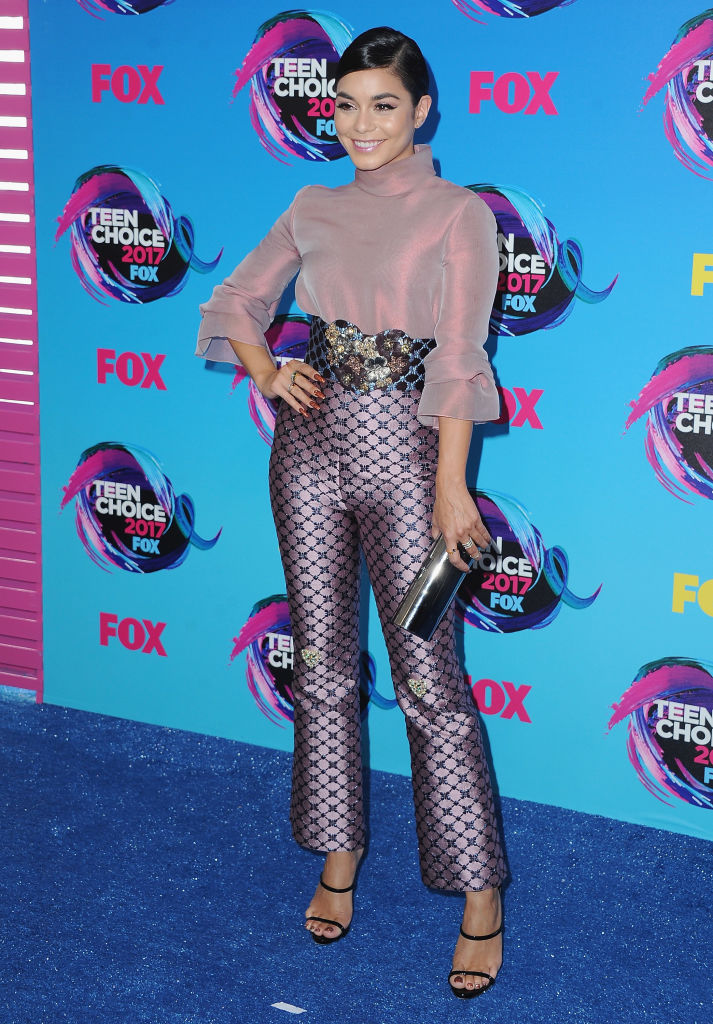 Add a silver clutch for some extra metallic mermaid vibes and you'll be set to hit the red carpet — or dive into the sea — in no time.