Vanessa Hudgens looked like a total space goddess on the red carpet
To loyal fans and followers who have been in love with her style since the dawning of the first High School Musical, it's no surprise that Vanessa Hudgens looked amazing on the red carpet on Saturday at the 2016 Creative Emmy awards! As she graced the event with her equally glamorous co-star Julianne Hough in celebration of Grease: Live, Hudgens was a straight-up stunner in her floor-length shimmering metallic gown!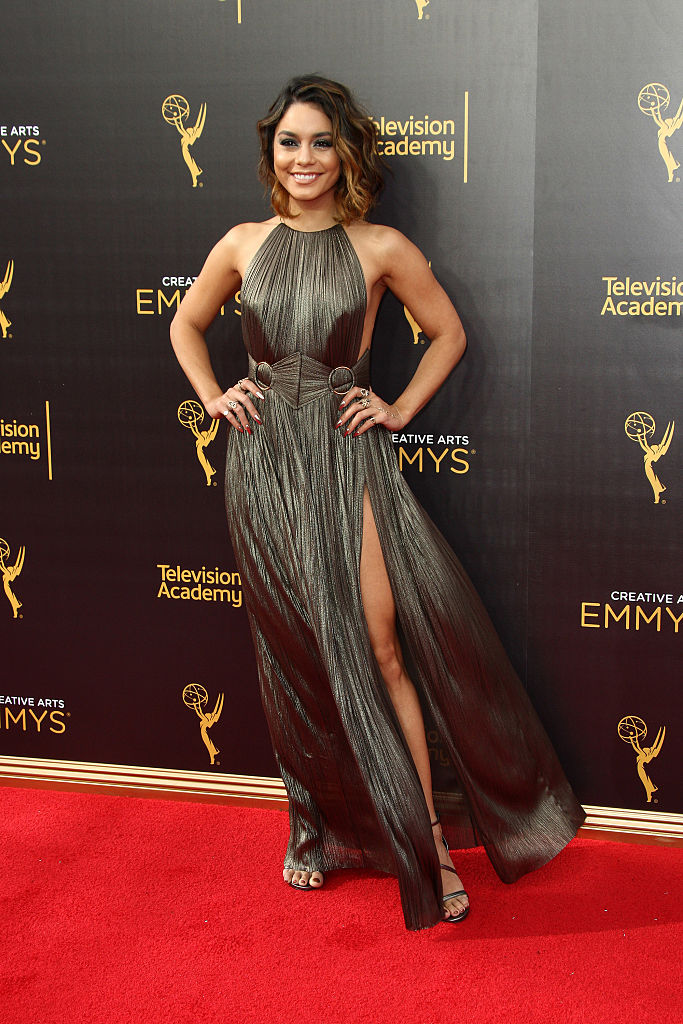 She looked like a member of space royalty visiting earth to dispel pointers on fashion!
The musical star who's been known to flaunt spectacular manicures was a glowing vision of metallic grace, as her ornately textured floor-length dress revealed playful slits up the sides of her legs, revealing her dark purple pedi and to-die-for strappy stilettos.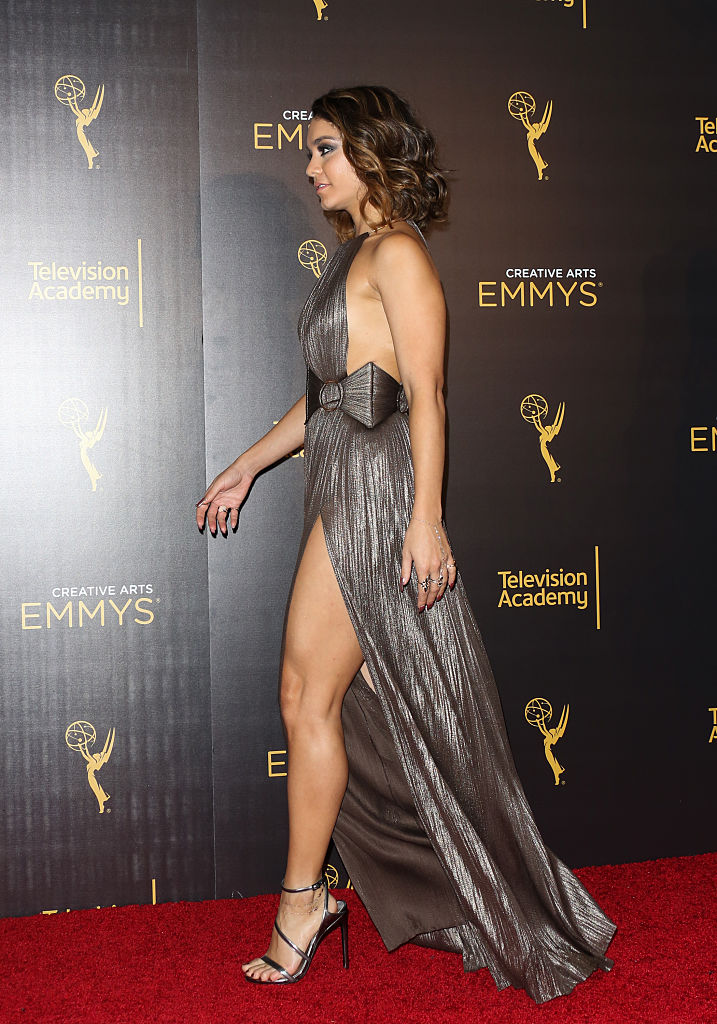 Even her eye-shadow and stilettos match her dress!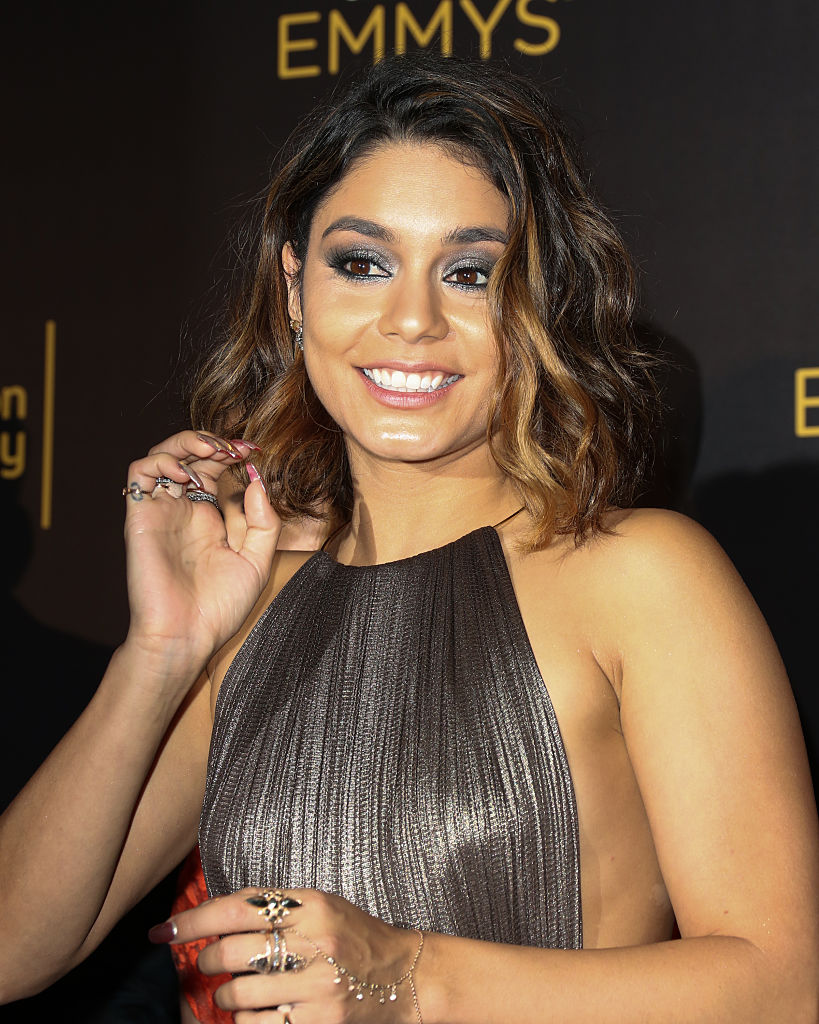 Everything from her elaborate jeweled rings to her perfectly-manicured nails tied together into a best-dressed red carpet look.
Notice the way the light reflects off her silver eye-makeup, matching her gown!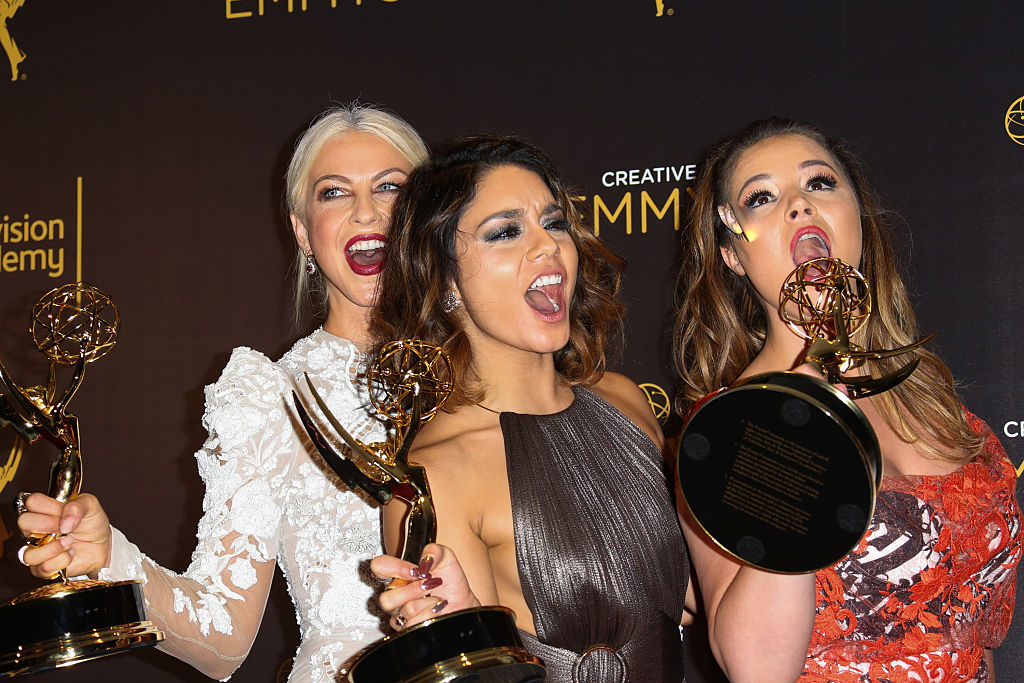 While it's no surprise the fashionista and actress looked like a literal million bucks on the red carpet, it's undeniable she looks happiest in her outfit while accepting an Emmy!
Because really, what outfit wouldn't look good with an Emmy in hand?!