Vanessa Hudgen's ivory sweater dress and camel trench coat is giving us major cold-weather style goals
Once it gets cold out, we pretty much throw all fashion to the wayside. It breaks our style-obsessed hearts, but we just run out of ideas! Honestly, how many ways can you rock snow boots and a super puffy coat?! So we were filled with gratitude when Vanessa Hudgens, the queen of fashion transformations, kicked our winter fashion back into gear with this totally inspiring look. It's seriously our cold-weather style goals!
If you, like us, want to stop hitting the streets in the same leggings you've been wearing all week (we can't judge, sadly) and that old college sweatshirt that maybe isn't even yours, prepare to take a couple notes from Vanessa Hudgens.
Loaded with late '90s and early 2000s vibes (we got INSTANT hints of old school Jennifer Lopez!) Vanessa's latest look is *so* beautifully chic.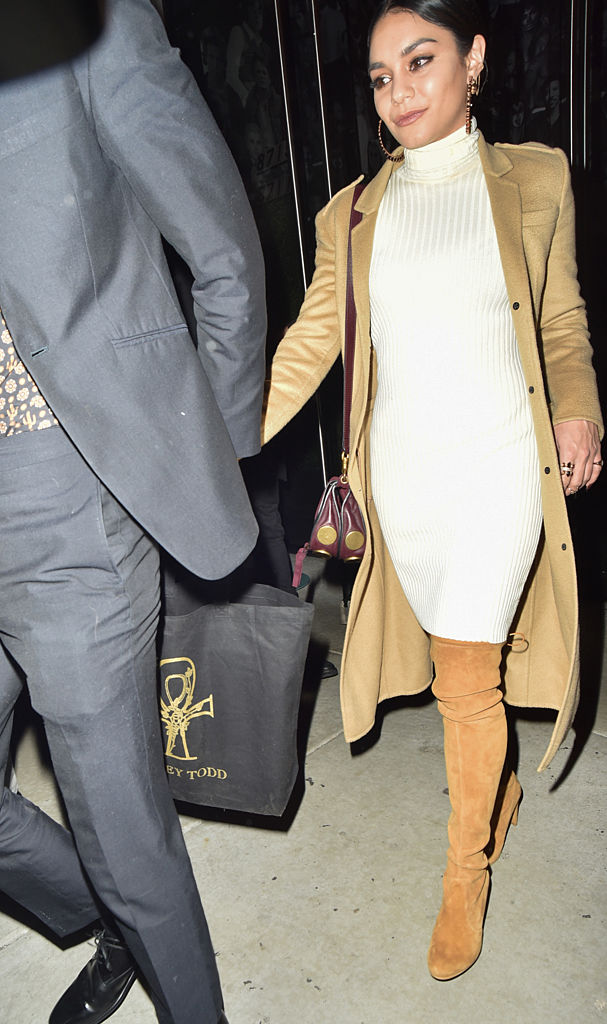 It's loaded to the brim with neutrals, from her brown,  soft glittery smokey eye to her light maroon pout all the way down to these ah-mazing camel boots. We tend to struggle with pairing neutral pieces together, despite how much we adore 'em, so this look is definitely one we'll turn to as we try to step up our cold-weather style goals.
Her gold accent jewelry perfectly tops off the look. The mixture of textures, like her soft cream-colored dress with a thicker, wool trench, is making our list of styles to try out in 2017.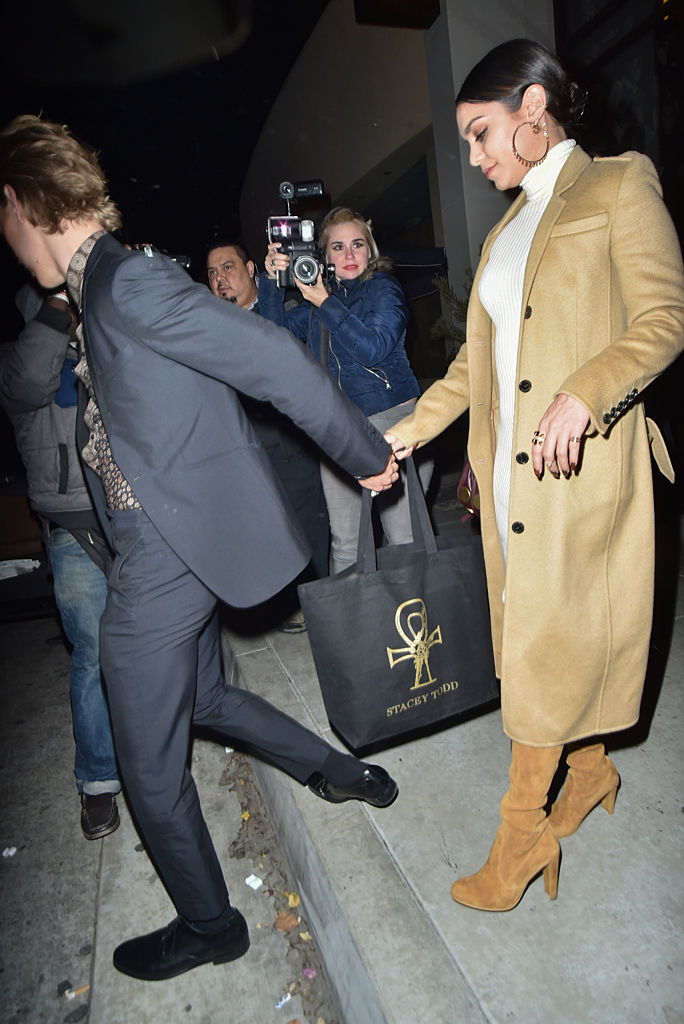 This is just the kind of thing we'd wear to grab brunch with the squad — sending an apologetic look, of course, to the outside table where we spent our warmer days as we hustle inside — and pretty much anywhere we want to make a casually chic statement. Thanks, Vanessa!