Vanessa Hudgens is swordfighting up a storm on the "Drunk History" set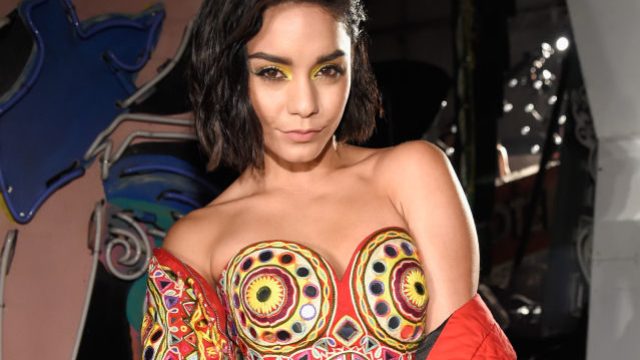 There's just no reason why history lessons have to be dry and boring. Vanessa Hudgens pairs up with the Comedy Central show Drunk History to take us back in time. From the looks of the pic she posted to Instagram, it seems like Vanessa might be recreating a scene from medieval times. And her sword fighting moves are no joke. She's got some real moves .
Vanessa posted a brief clip from her sword fight, and we can't help but note her commitment to the scene.
Check out her face as she goes head to head with her enemy.
Drunk History is a sketch comedy show based on the Funny or Die web series of the same name. It features narrators who are knowledgeable historians, but also drunk, sloppily recounting interesting moments from the past. Comedians and actors reenact the scenes as the narrator shares anecdotes and fun stories, sometimes lip synching along with the storytelling.
The series is created and hosted by David Waters, and has become quite the hit in the drunk and historical comedy genre.
Comedy Central calls it "the liquored-up narration of our nation's history. Host Derek Waters, along with an ever-changing cast of actors and comedians, travels across the country to present the rich tales that every city in this land has to offer. Booze helps bring out the truth. It's just that sometimes the truth is a little incoherent."
Vanessa Hudgens is in really good company with her cameo on the show. The series garners lots of celebrity attention, and it seems like famous folks are lining up to make an appearance on the hilarious show.
Here's  a clip of Evan Rachel Wood filming her bit for the show season's five.
And Kristen Dunst prepping for her scene on Drunk History:
If you're new to Drunk History, you can catch up on the best of season 4 on Comedy Central. Once you're up to speed, you can watch season 5 when it premieres. We can't wait to find out what historical battle Vanessa is fighting!