Vanessa Hudgens tells us what beauty product helps her deal with crowd anxiety at Coachella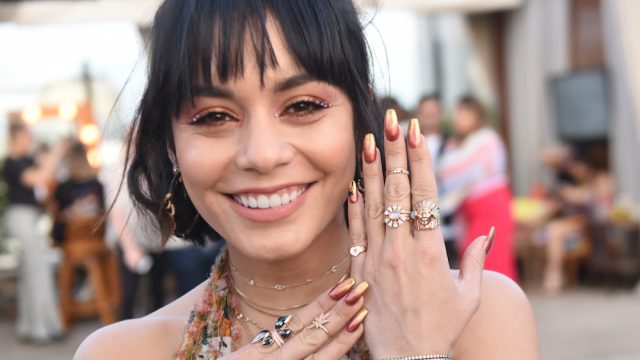 The celeb who holds the title of queen of Coachella is Vanessa Hudgens, and for very good reason. When we think of what stars usually attend the annual music festival, Hudgens is always at the top of the list. And according to Hudgens herself, this year will be her "ninth or tenth time." That's a lot of Coachella weekends to have under a gal's belt, which is why we wanted to ask Hudgens for Coachella tips in celebration of her new collection with SinfulColors.
Hudgens, who will star in the upcoming Dog Days and Second Act, has been working with SinfulColors since last year. Their newest collab is the Festival Collection (naturally) which includes 12 polishes and an eyeshadow palette that are perfect for any desert look.
https://www.instagram.com/p/BhZry1kgmoK
Coachella can be stressful with the tens of thousands of people in attendance, and even a seasoned attendee like Hudgens can feel anxious in a crowd. To help combat this, she makes sure to have essential oils on hand to ground herself. She tells us:
"There's a lot of people and that gives me anxiety, so it helps keep myself calm and relaxed.
When asked about other beauty essentials, Hudgens said: "A powder compact, because things get sweaty. Rose water spray to feel refreshed — and tons of glitter and rhinestones."
Another must-have Hudgens recommends is a tapestry to sit on. "I love having space and it's hard when you're crammed in with a bunch of people, so I like putting out a tapestry and then setting all my stuff down," she says. "You can claim your space and then can actually have room to dance, which is nice."
Hudgens has the Coachella boho look down, so we asked her who she considers her own personal style icon. She said:
"I am obsessed with Bianca Jagger. I'm obsessed with the seventies and early-eighties, but also the nineties. I love pulling things from the past and making them new again. I feel like there's been so many things that have been made already in the world, that it's good to pick up vintage along the way.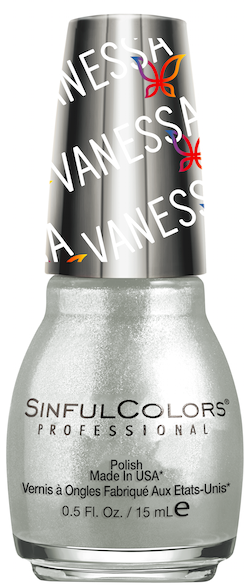 We'll be sure to keep our eyes on Hudgens' Coachella style this weekend. Check out the new Vanessa Hudgens x SinfulColors collection in-stores at Ulta and online here. The palette will be available on Amazon starting in May.