Vanessa Hudgens has a brand new gig, and we're stoked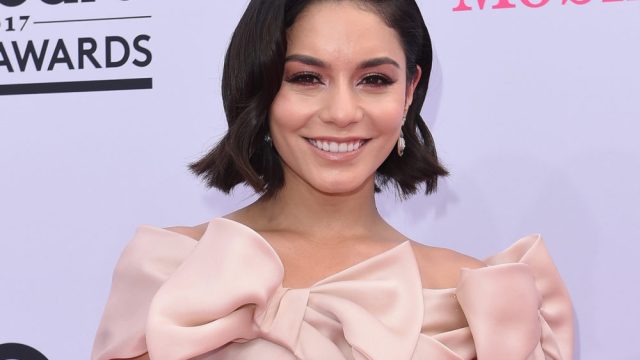 It's been a hot minute since we've heard from our High School Musical good girl, Gabriella. But we're more than happy to inform you that Vanessa Hudgens has a new gig, and it's pretty freaking cool. According to Vulture, Hudgens is taking her place at the So You Think You Can Dance judge's table.
That's right! Hudgens will join the show's 14th season and put her best foot forward judging alongside SYTYCD legends Nigel Lythgoe and Mary Murphy. Needless to say, we're pretty stoked about it.
And obviously, Hudgens is more than qualified for the job. Her High School Musical singing and dancing started her on a career path jam-packed with choreography.
Her most recent display of her masterful singing and dancing was on 2016's Grease Live! in which she played Rizzo.
https://www.youtube.com/watch?v=WVKXA6BxMOc?feature=oembed
The year before, Hudgens made her broadway debut in Gigi. She starred in the title role alongside Corey Cott, and was almost unrecognizable in those bangs!
https://www.youtube.com/watch?v=kPyKgHcwfcE?feature=oembed
Lythgoe said of Hudgens joining the panel, "There was instant chemistry in the audition rounds, and I know the SYTYCD fans will love her as much as we do. Vanessa is an accomplished artist and brings her own brand of enthusiasm and energy to our panel."
Energy and enthusiasm is right! This promo video alone is revving us up! https://www.youtube.com/watch?v=XrWY4DZ-ag0
Tune in to So You Think You Can Dance Monday, June 12th to see Hudgens in her new gig. This season should be a whopper of a good time, so you surely won't want to miss any second of it!