Vanessa Hudgens's new look (if it's real) is her most daring hair makeover yet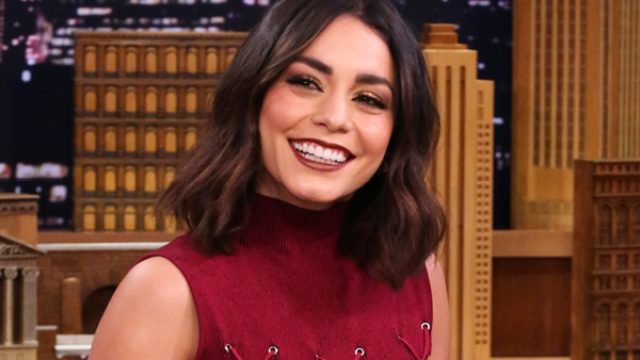 Well, hello there hair change! Vanessa Hudgens just donned a daring hair makeover, and if it isn't a wig, it's SO bold.
In Hollywood, you never really know if someone has actually changed their hair, or if it's a fakeout, and this is definitely one of those times.
On Tuesday, Hudgens showed off a very different 'do on Instagram, and we're in love. We're not one hundred percent sure that it is the real deal — it could easily be a wig — but we are major fans. In the photo, the Grease Live! star has much shorter hair. In fact, it's a totally unique and new style for the actress, who is known for switching up her 'do. Hudgens is rocking a short bob and blunt bangs, and it's giving us major Chicago vibes.
"Curious & curiouser," the Powerless actress captioned the funky and fun photo.
Curious, indeed!
Seriously, doesn't she look like she should be on Broadway or dressed as a flapper?
We know that Hudgens can pull off any look, and this just proves it.
The look above screams '60s, while her new bang'd style is giving us a '20s vibe. Usually, the 28-year-old actress opts for the hippie vibe, but this choice is still very retro and vintage, so it totally works with her #brand!
What do you think about Vanessa's new haircut? Is it is a wig or real?
[quiz-entity id="7584271″ /]