Vanessa Hudgens and her BF Austin Butler spooked us all as skeletons for Halloween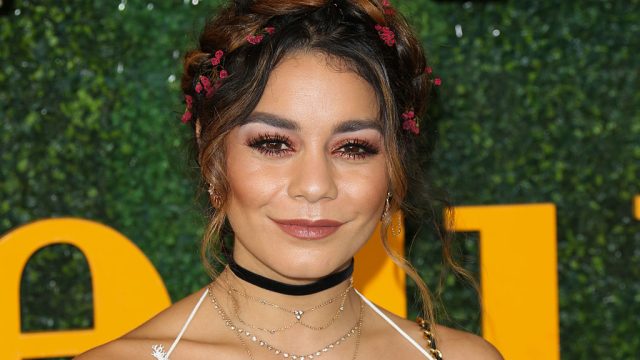 It's November now, and the spooky Halloween season has finally come and gone. But not before we got to see what some of our favorite celebs decided to dress as for Halloween. One of our favorite Halloween costume lovers is Vanessa Hudgens, and we've been dying to see what she would wear. Vanessa has been teasing us for weeks with her Halloween costume. And she's been putting together some awesome posts all over Instagram in preparation for the season. And finally last night, we got to see Vanessa's creepy costume in all its glory.
She and boyfriend Austin Butler rocked the most incredible spooky skeleton costumes for Halloween. And we were chilled right down to our bones.
"🍭🍫🍬Bone-Appétit ☠️☠️☠️ #trickortreat"
HAHA we love Vanessa's little play on words. But her costume is total skull and bones fierceness. We love how intricately spooky this couple's makeup is. The cheekbones and details around the mouth are perfectly spooky. We also love Vanessa's deep-V bodysuit. And the moto-chic look they're both rocking with their skull makeup is totally bad to the bone. The fact that two of them are this into Halloween together is total #releationshipgoals.
Vanessa looks fabulously un-dead chic with her skeleton buddy.
"Let's skelebrate ☠️🎈☠️🎈☠️"
Again, she's killing us with the adorable puns. Although, we wonder if Austin will be jealous of this other skeleton in her life.
We hope Vanessa enjoyed her super spooky celebration.
A happy and spooky Halloween!