Vanessa Hudgens and Ashley Tisdale sang Ex's and Oh's together and it's got us yearning for more "High School Musical" reunions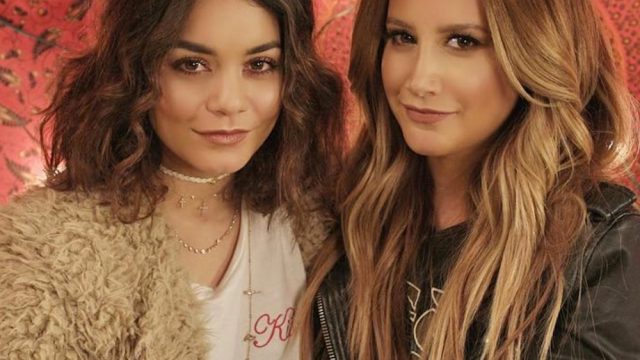 It feels like just yesterday we were in the halls of high school, but now High School Musical stars Vanessa Hudgens, Ashley Tisdale (and Zac Efron, hot damn) are all grown up! Vanessa recently paired up with BFF Ashley for a nostalgic duet of Elle King's Ex's and Oh's on Tisdale's Youtube channel. The cover is actually the first duet from the ladies, who surprisingly didn't have a single one in the Disney movies! The song was re-arranged by Ashley's husband, Chris, and the tune is eerily beautiful with the acoustic guitar accompaniment.
The duet appears to be the first of many Ashley plans to collaborate on this year, asking fans and subscribers who they would like to see in future videos. We vote Zac Efron! All we can say is that we hope there are more High School Musical reunions in the near future!
Best of luck to Ashley and her Music Sessions!
https://www.youtube.com/watch?v=
We love that the two High School Musical stars are besties IRL!
Watch the full awesome duet here!
https://www.youtube.com/watch?v=U5pzC_gUlpA?feature=oembed
Here's to hoping these two lovely ladies star in another musical together!