This new Van Gogh movie will be made up entirely of oil paintings
Loving Vincent, an upcoming biopic from Oscar-winning Polish painter and director Dorota Kobiela and producer Hugh Welchman, delves into Vincent van Gogh's fascinating life and mysterious death, reimagined from his art and some 800 letters he left behind. Stars such as Aidan Turner, Saoirse Ronan, and Chris O'Dowd will lend their voices to the story, which unfolds through dramatic oil painting reconstructions of the characters in van Gogh's paintings.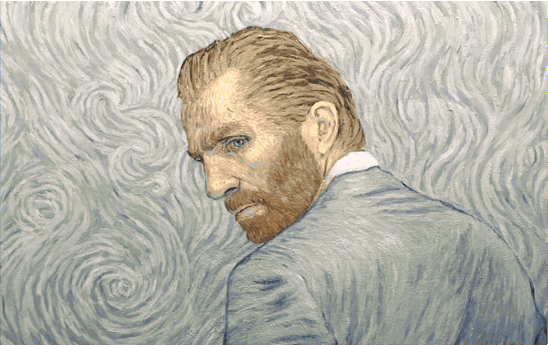 According to the filmmakers, this will be the world's first feature-length film composed entirely of paintings and "every frame in the Loving Vincent movie [uses] the very same technique in which Vincent himself painted." The team of 100 painters, all of whom have gone through a tough selection and training process, will work for two years to complete all 56,800 hand-painted frames, highlighting 120 of Vincent van Gogh's most famous paintings. (For all you fine artists out there, the producers are still recruiting painters on the project's website).
No word yet on the official release date, but be sure to check out the movie's first official trailers: