A van drove into a crowd in Melbourne this morning, but there's no evidence to suggest terrorism at this time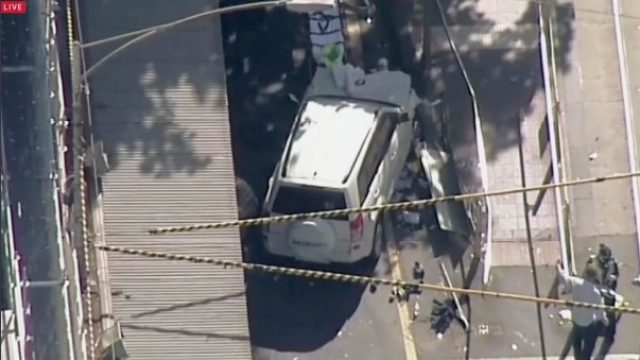 On Thursday, December 21st, a van drove into a crowd of shoppers in Melbourne injuring 19 people. However, there is currently no evidence to suggest it was an act of terrorism. Australian police said the driver was a 32-year-old Australian citizen of Afghan decent who has a history of drug use and mental illness.
"At this time we do not have any evidence or any intelligence to indicate there is a connection with terrorism," acting Chief Commissioner Shane Patton said. However, he did describe the attack as a deliberate "act of evil and an act of cowardice."
"I was crossing Flinders Street on the way to the train station. I heard an engine rev behind me and heard a thump," a witness told ABC News. He said he turned around saw "people literally getting thrown into the air as it hit them."
false
Police confirmed that 19 people had been hospitalized, four of which are in critical condition. Luckily, authorities acted quickly, arriving to the scene within minutes to arrest the driver. A second person — who was seen filming the incident — was also taken into custody. Police took him in for questioning but have no reason to believe he was connected to the attack.
This vehicular attack in Melbourne this year. In January, six people were killed and more than 30 were injured after a car drove through a footpath on Bourke Street.
Many initially feared today's attack was rooted in terrorism given the number of recent ISIS-related vehicular attacks in major cities around the world. In October, a man drove his truck onto a bike path in Manhattan, killing eight people and injuring 12 others. Similar terrorist attacks have also claimed innocent lives in Nice, Berlin, London, and Barcelona. However, again, today's crash in Melbourne has not been linked to terrorism or an ideological agenda.
We're sending love to everyone affected by this tragedy.