You can look like a goth Cher Horowitz from "Clueless," thanks to Valfré's '90s-inspired collection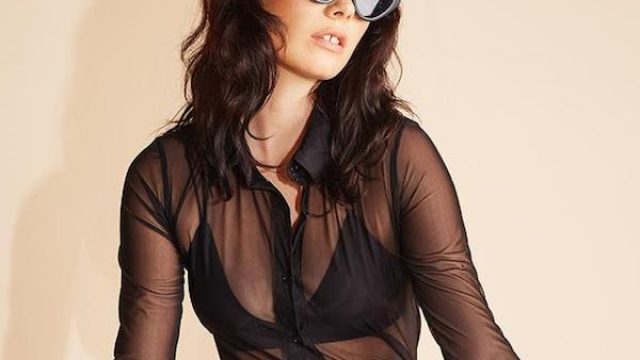 Union City is the name of the new collection from Valfré, a Cher Horowitz-inspired selection of dresses and separates for spring.
Clueless goes goth? Yes, please. The latest from Valfré features mini dresses, faux fur accents, two-tone plaid pieces, sheer fabrics, and lots of tomgirl flavor. Details like ruffled collars and cuffs adorn '60s-style babydoll dresses and sheer boss lady blouses. Most pieces are black, with little pops of color. Who says spring fashion has to be the color of Peeps?
There's definitely a little mystical '90s vibe going on (there's a very witchy dress named "Sabrina"), so you know we love it. There's a two-piece set in the plaid that Valfré does so well in black and burgundy. Plaid is trending for spring, and of course, a huge part of Cher's closet. Any of the separates would look cute paired or layered, and the dresses would suit any occasion, from work to a chill party.
In addition to clothing, Valfré is known for cute phone cases, purses, dolls, accessories, and the illustrations that started it all. We've always been fans, and this collection is no exception. We'll take one of everything.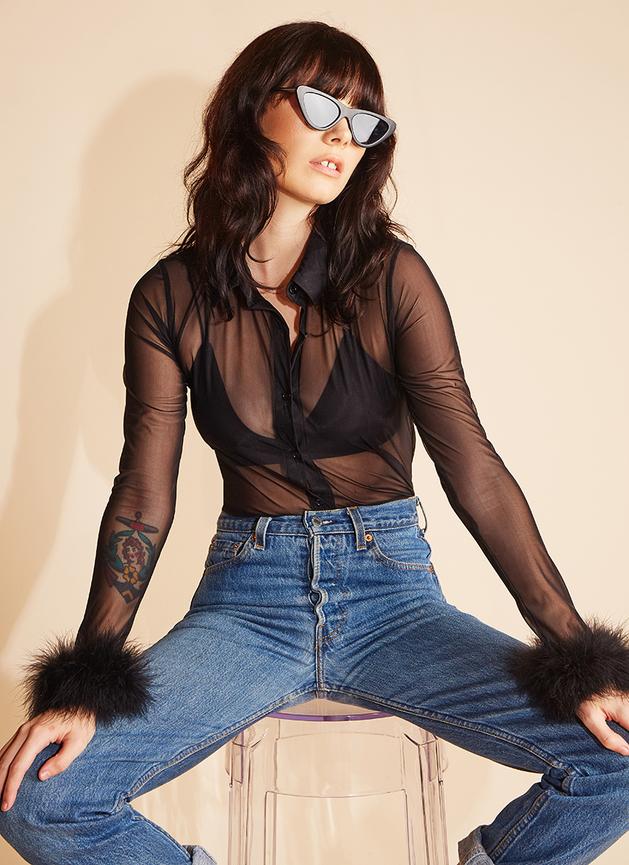 Cher, but make it goth.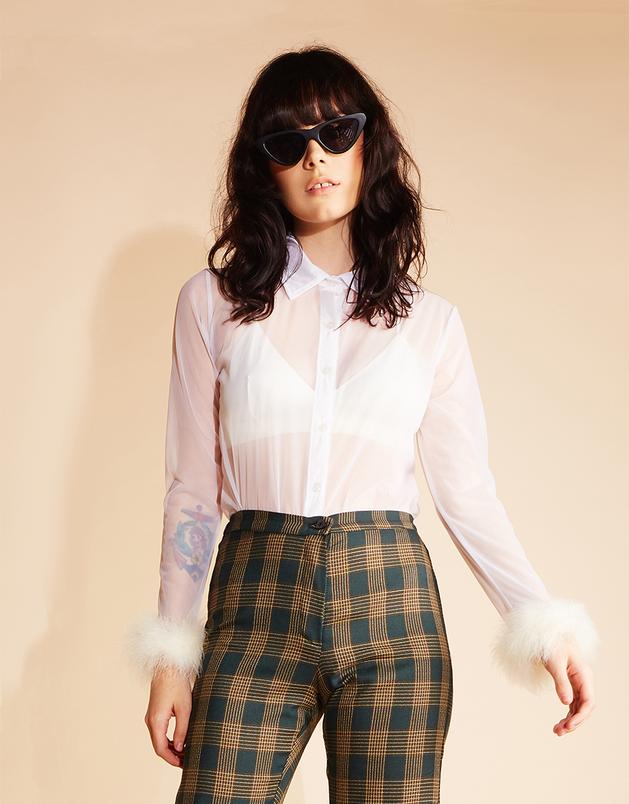 A more traditional Cher lewk.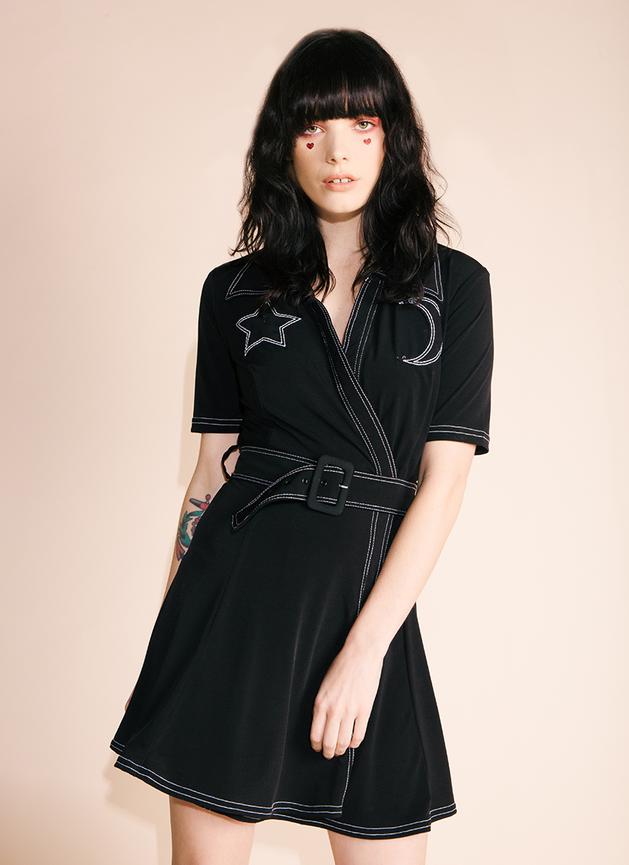 If this isn't a teenage witch look, we don't know what is.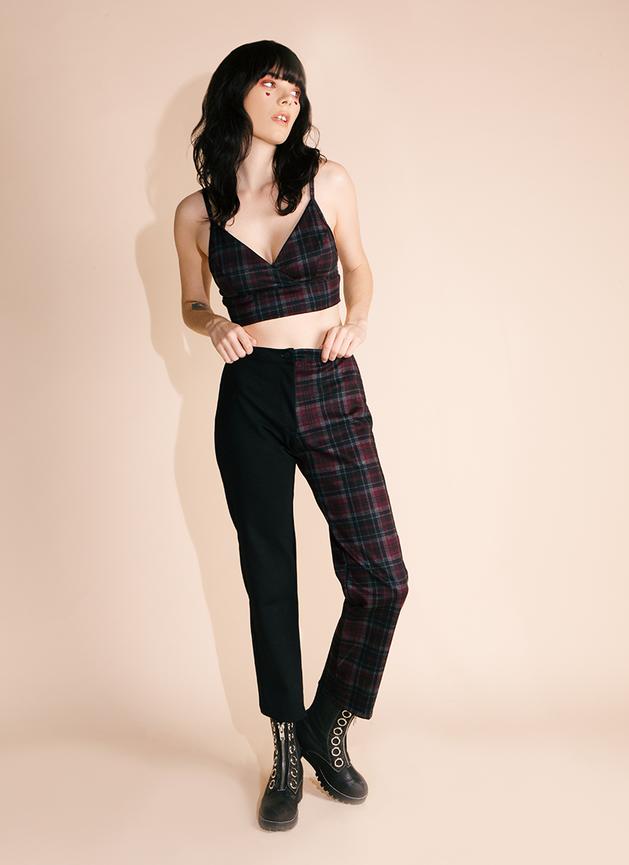 Two-tone is where it's at.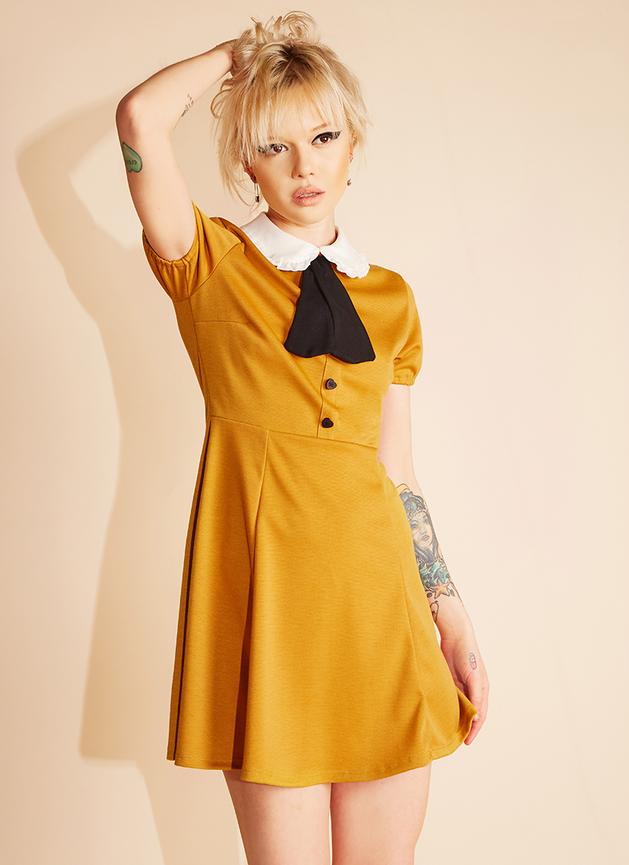 A '60s vibe in a flirty cut.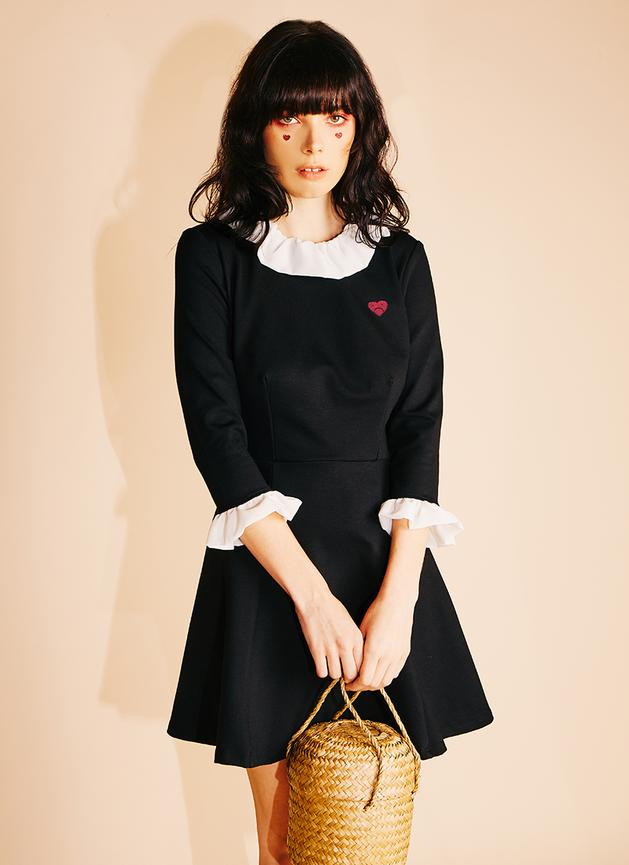 Dainty, with an edge.
Shop the Valfré Union City collection ($42-$88) on the brand's website.