Valfré's "Summer Girls" collection includes jumpsuits, and our wardrobe has never been happier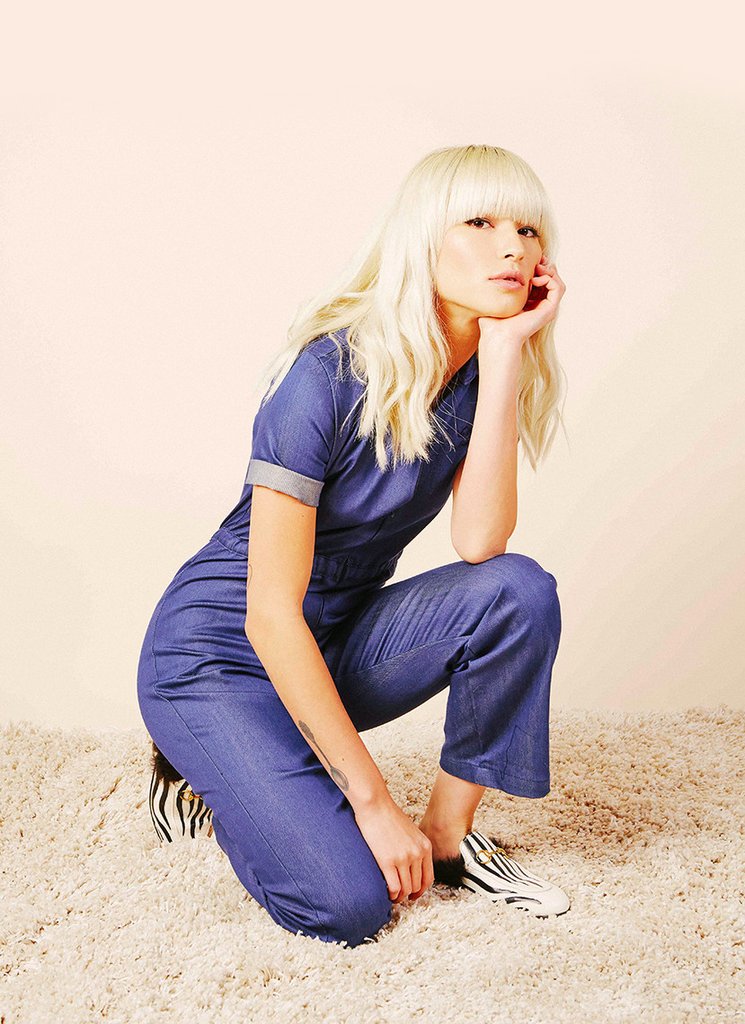 We're all about comfort and convenience in the warmer months. Breathable fabrics and super short hems are pretty much a must, and this season we're eyeing everything vintage-inspired to give our style some pep.
Thankfully our prayers have been answered by cult favorite brand Valfré, who are now selling jumpsuits and rompers. The destination for all things cute and sassy, Valfré's aesthetic is bold, bright and very, very vintage, aka something we'd love to emulate all summer long.
Ilse Valfré (the goddess behind the brand) told HelloGiggles about the inspiration behind her new Sunday Girls collection.
"The Sunday Girl Collection was inspired by my parents' style back in the 70's. I recently came across some of their old photos and wanted to create a collection that was based around the colors and styles they wore back then."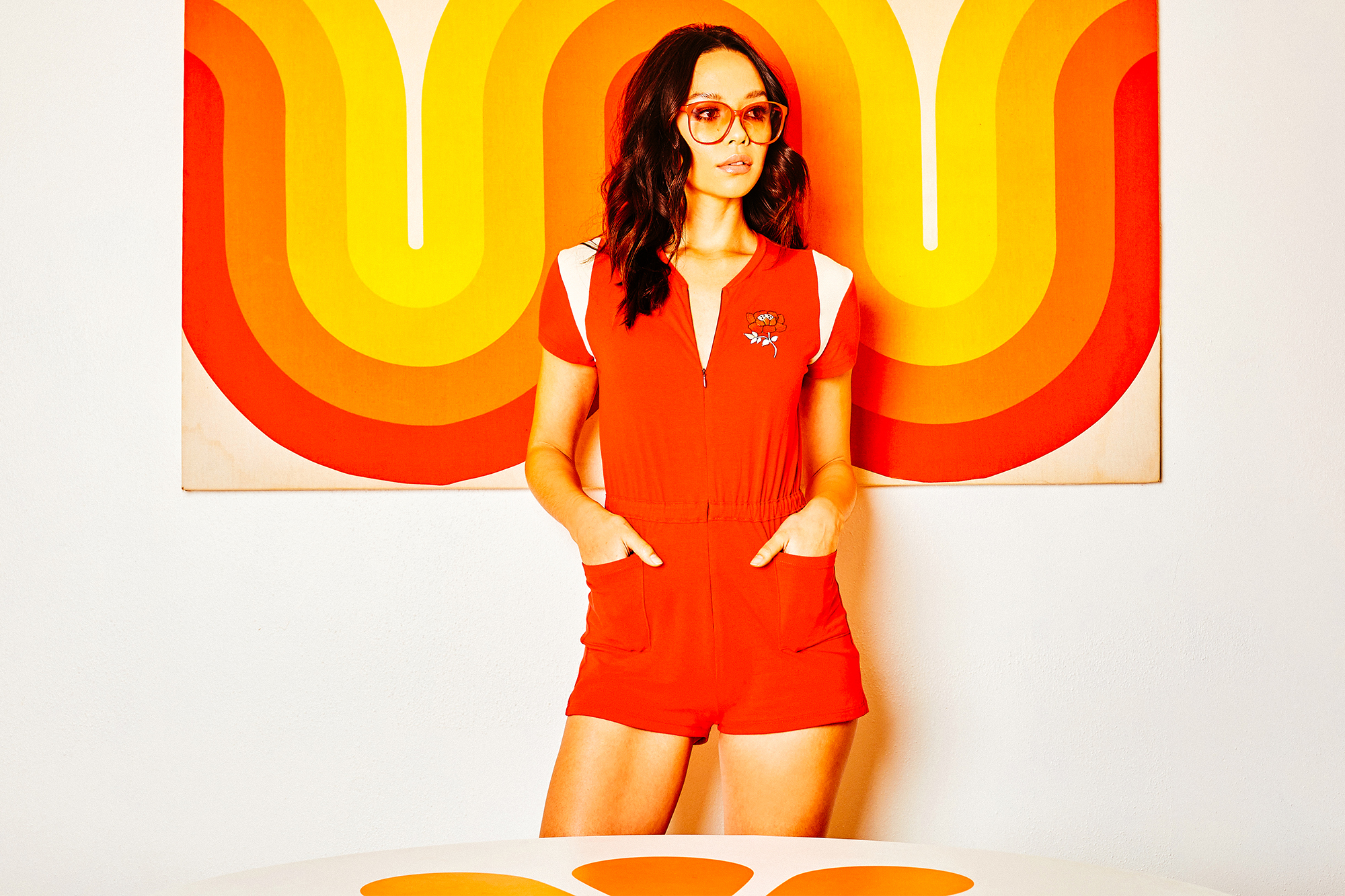 It looks like her parents had some pretty rad style, because we'd spend all summer in these groovy pieces if we could. While we've aways loved Valfré's take on collared dresses and graphic tees, our love for these new jumpsuits is especially strong.
This denim number is the perfect mix of industrial and dainty, thanks to its utilitarian silhouette and delicate details.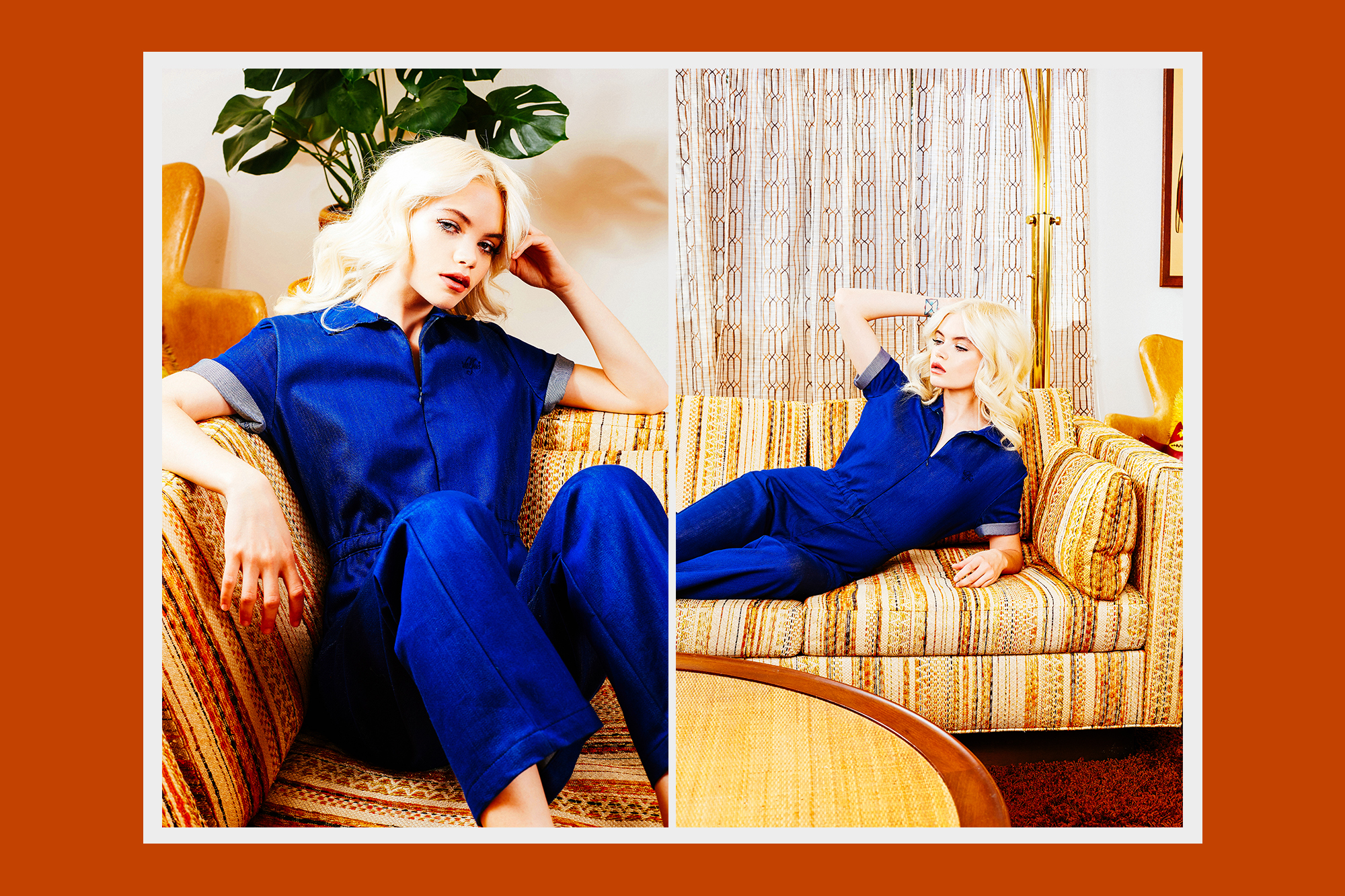 And since the jumpsuit also comes in baby pink, it really does feel like dreams come true.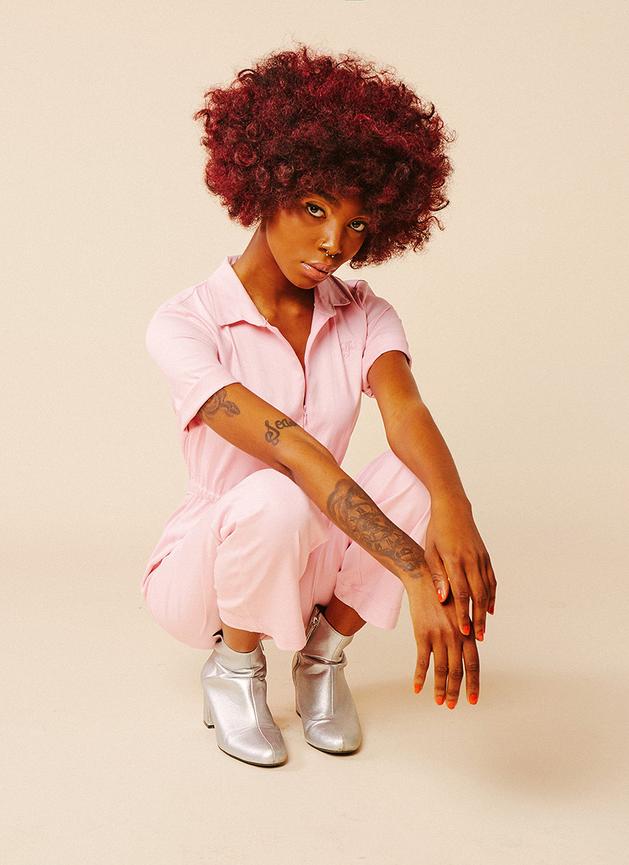 If you're not all about convenience and instead prefer a butter-soft tee to spend your summer in, this collection will also satisfy your sartorial sweet tooth. Choose a classic tee that reads "illuminaughty" with a  cobra on it or a long sleeve that says "the kind you don't bring home to mother."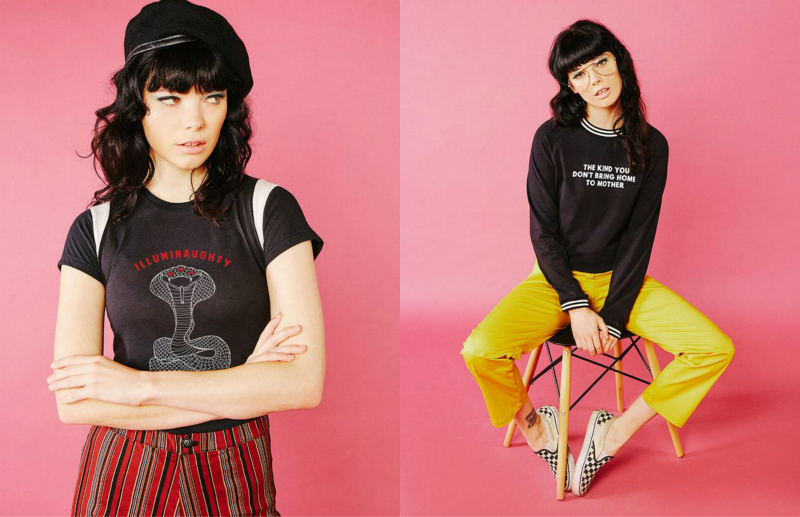 Wear these tees if you want to make a statement without saying a word.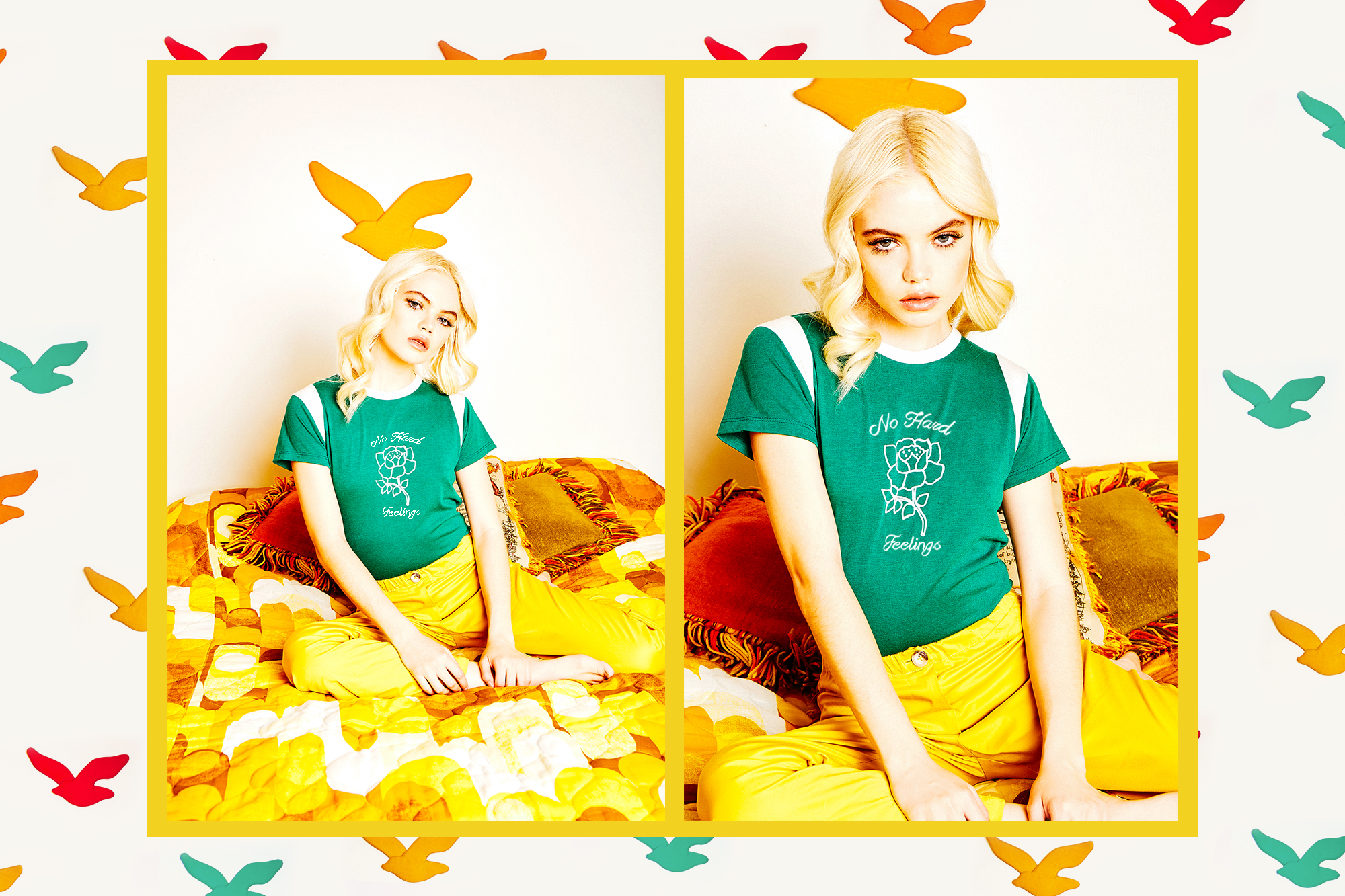 And not to worry, if you love dresses as much as we do, then you can rest assured there are plenty of striking options in this collection as well.
Valfré's sparkle goth game is unparalleled thanks to this sheer high-waisted number with bell sleeves.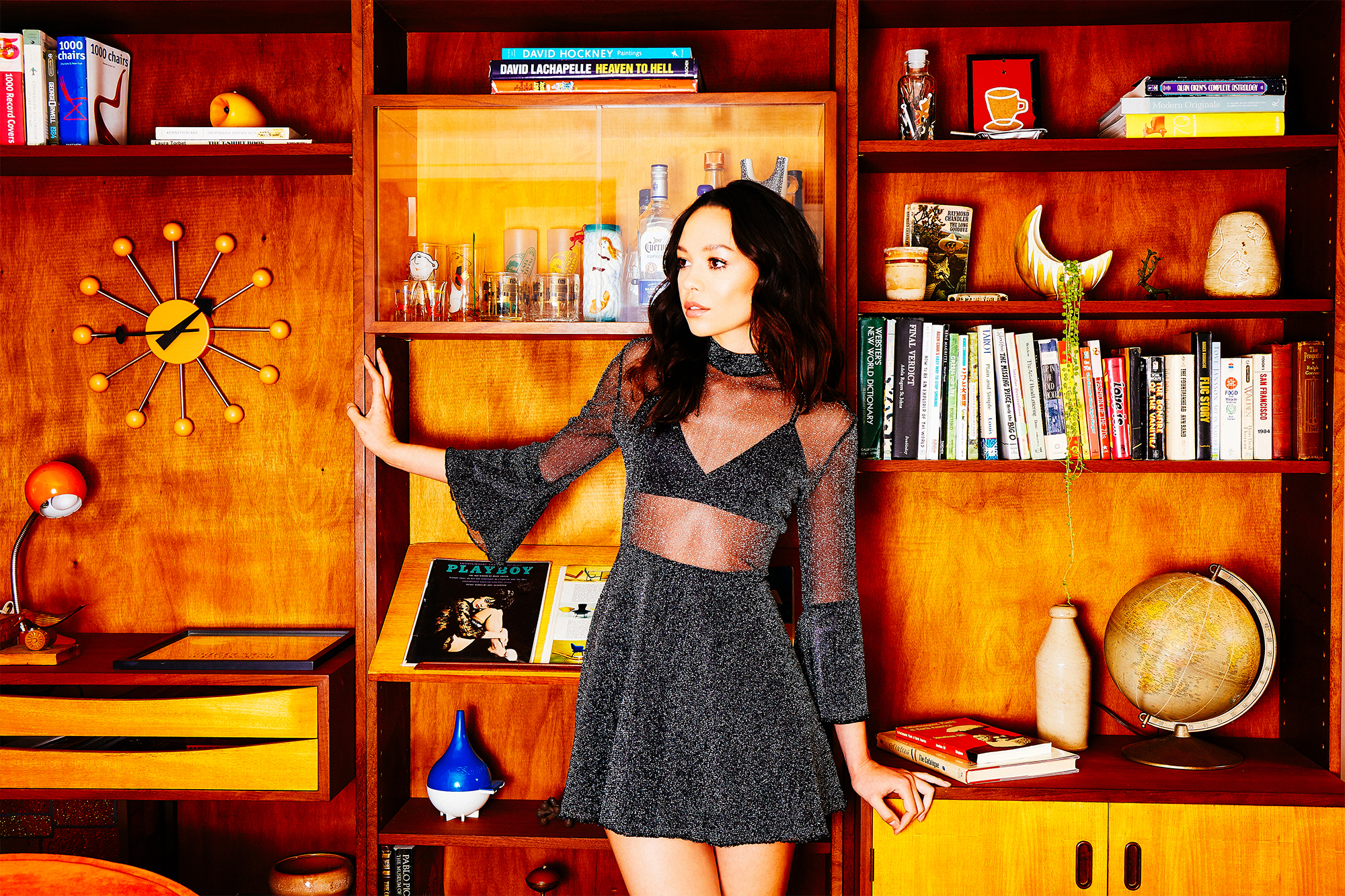 We're already fantasizing about wearing it to the cemetery for a picnic under the warm April sun.
There are no words for the masterpiece that is this cobra jacket.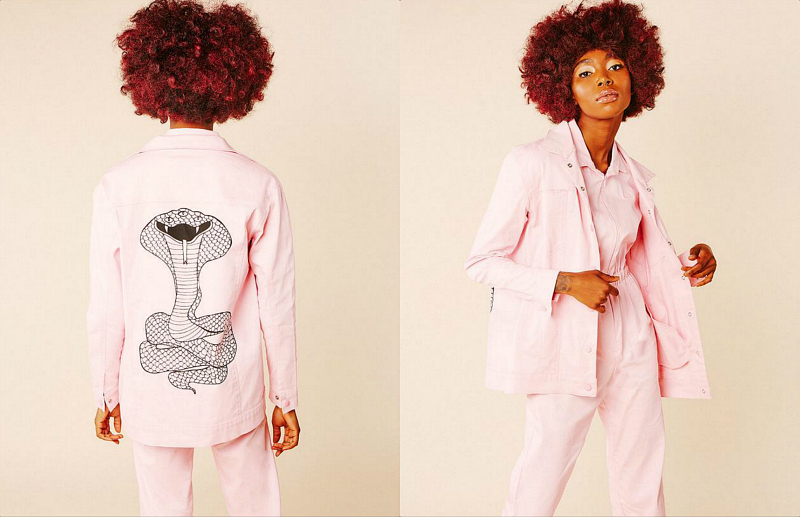 The pieces run from $42 to $98 and are available now on Valfre.com. We can't wait to wear this whole collection all summer and beyond.