Valfré's new "It Ain't Me Babe"clothing collection is equal parts edgy and exquisite
She may be known for her magically cute creations, but Valfré's new clothing collection proves a whole new chapter for the artist and designer. The "It Ain't Me Babe" line instantly cues the heartfelt Bob Dylan song of the same title in our heads, reminding us of how bittersweet love and life are. Valfré has the utmost talent for combining trendy pieces with vintage flair and this new collection is no different. The clothes are cool enough to wear to a hip local party, but comfortable enough to wear on a cross-country road trip. That is an extremely versatile function, which means these pieces would be treasures in anyone's closet.
Ilse Valfré had this to say about her very real and raw collection:
"It Ain't Me Babe is designed for the city girl that's on the go.. with a flair for fashion, the new line can take you from day to night, to have everything in-between. The pieces are all designed to make a statement, but are easily wearable for the girl who likes to stand out in a crowd."
These definitely are statement pieces! from sheer flirty dresses to flowing boho tops, Ilse has created the pieces we never knew we were missing. The It Aint Me Babe collection is mostly offered in sizes XS to XXL and ranges from $56 to $108.
Here are some of our faves!
Debbie Top, $56
Mesh AND flare? This long-sleeved top is everything. We love that Valfré didn't rule out black for spring! If you're craving pastels, don't worry, it comes in pink too!
Alexa Dress,$78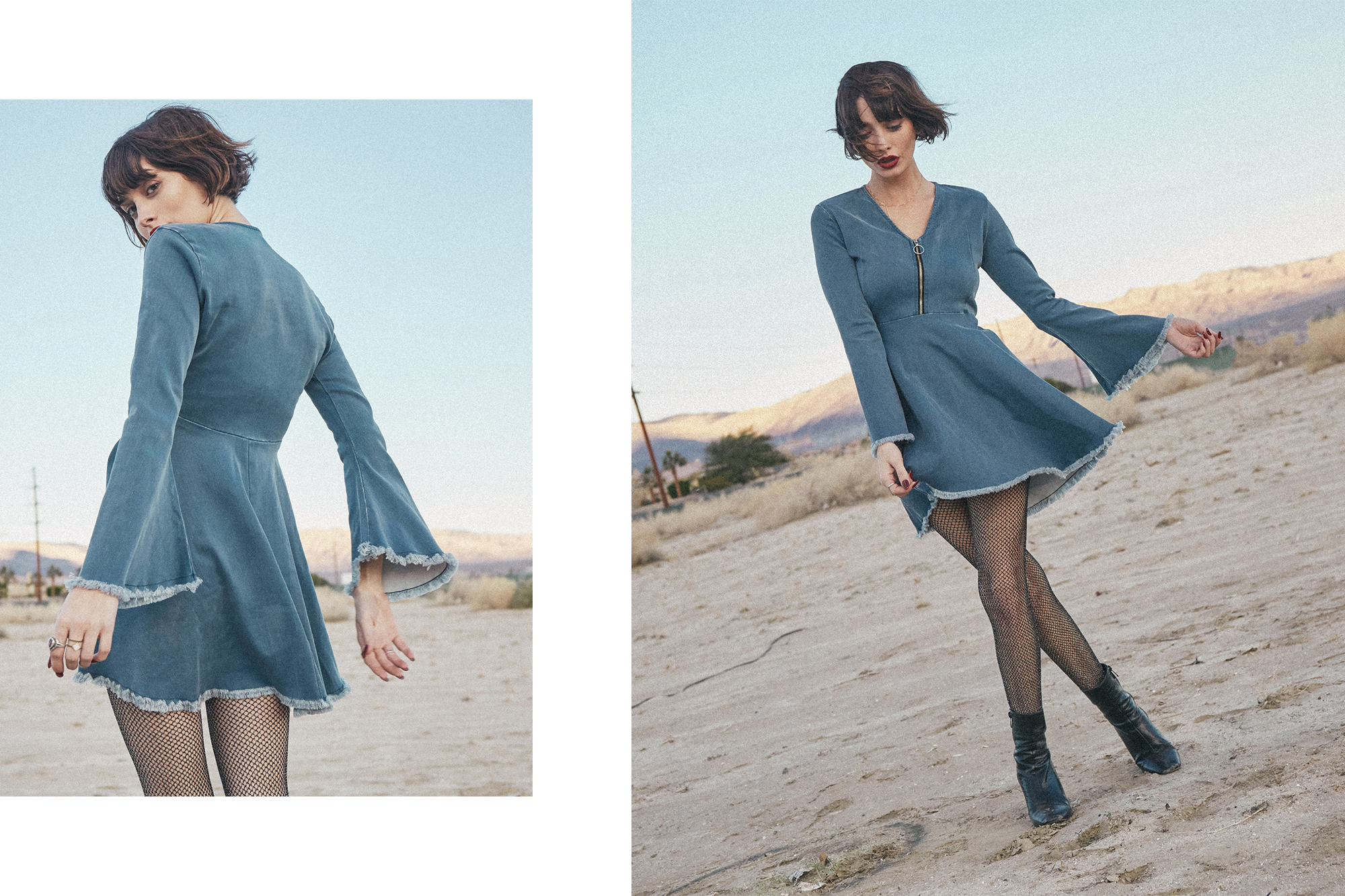 This denim flare dress is the perfect staple piece from spring to summer!
Nobody's Pussycat Sweatshirt, $58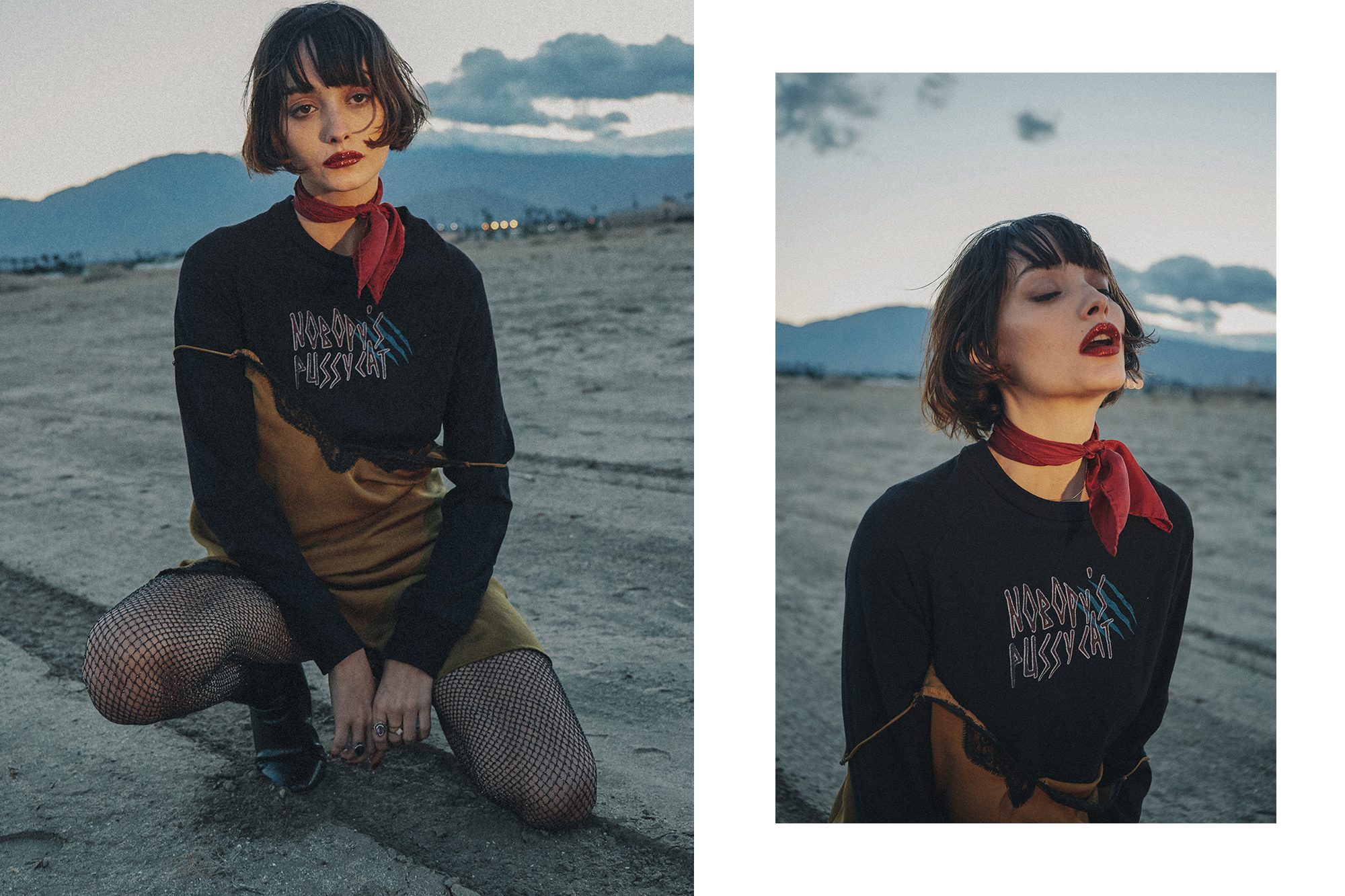 The Nobody's Pussycat design is the perfect statement crew neck! It also comes as a tee for $42.
Marlen Dress, $78
We  love this wild leopard print collar. It would look so cute peeking out of a leather jacket!
Naked Bodysuit, $60
We love the oxymoron of the full-coverage "Naked" turtleneck! It comes in black and ivory.
Cecilia Dress, $78
We have been dying for this vampy dress in red!
Lulu Pinafore Dress, $62
This heart pocket pink jumper fits right into our '90s babydoll dreams!
Over It Top, $64
This laid-back button down embodies our sarcasm perfectly…
GIRLS GIRLS GIRLS Sweatshirt, $68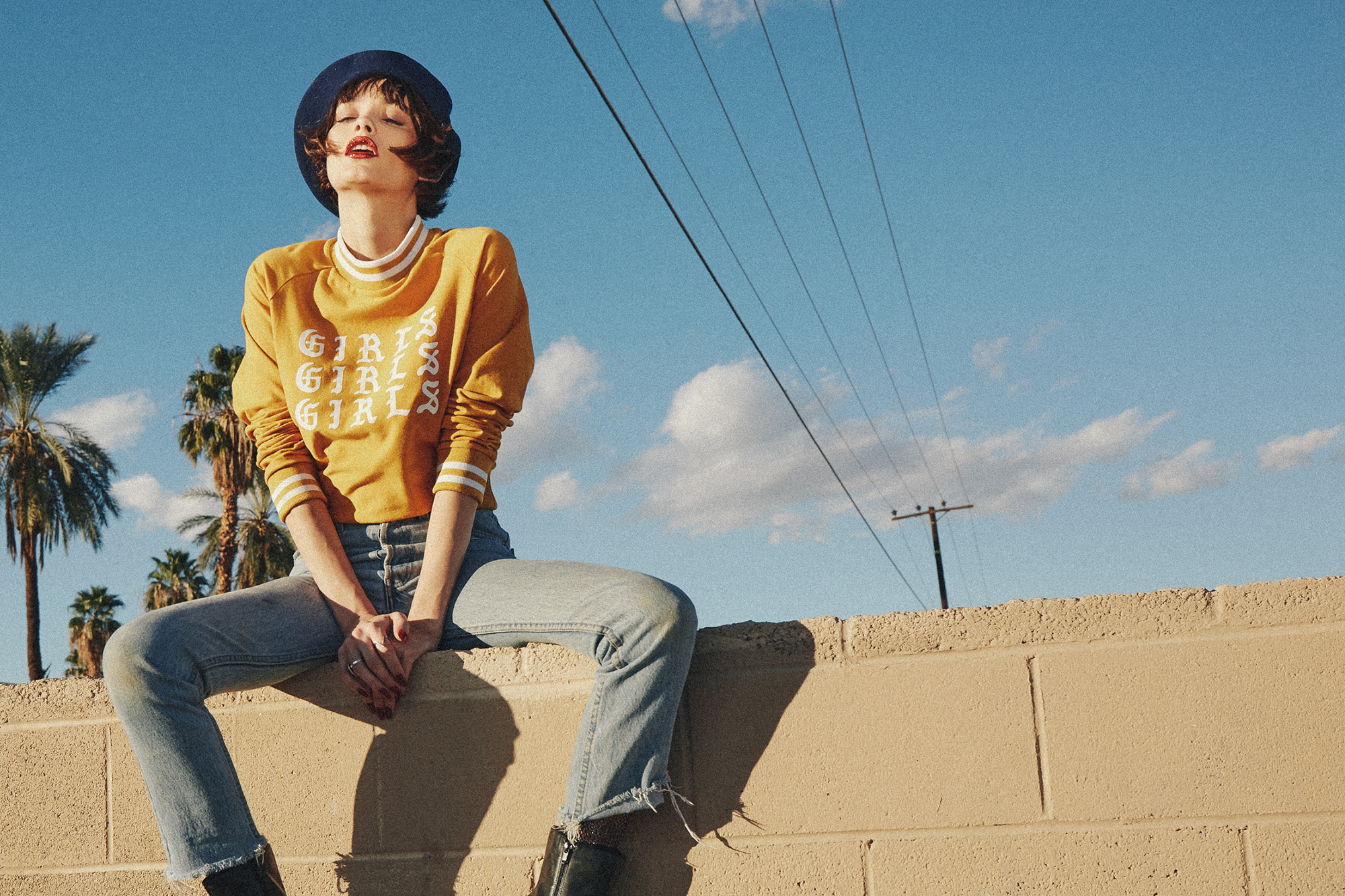 We have been coveting a "Girls, Girls, Girls"-themed sweatshirt since we saw one on Maisie Williams!
Memesh Bodysuit, $62
How dreamy is this sheer top?! It comes in both ivory and black — we want both.
Lover Jacket, $108
We love this red fringed LOVER jacket, hope we can get it in time for Galentine's Day!
The It Aint Me Babe collection is now available at Valfre.com!