Get your Valentine's Day outfits for as low as $30 from Rent the Runway before they run out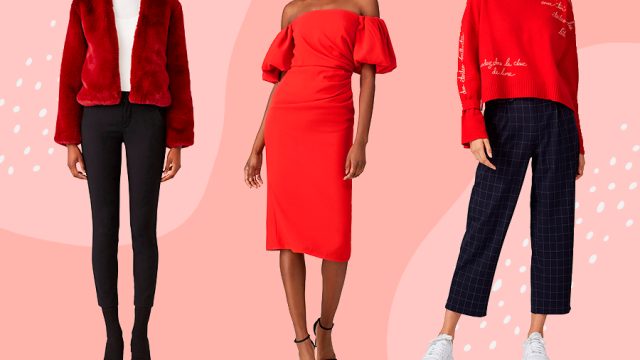 No matter what your plans are for Valentine's Day, dressing for the occasion is half the fun of this holiday. Cherry red and bubblegum pink lovers, this is your time to shine. Aside from the classic bold colors (or as we like to think of them, the best Starburst flavors), Valentine's Day outfits are all about the romance—silky fabrics, billowing sleeves, and dreamy silhouettes are the perfect trends to channel your romantic energy. If you're sans-lover this Valentine's Day (same, tbh), then the holiday is about showing some extra love to your friends, family, and self. We found nine Valentine's Day outfits perfect for every scenario, from a night out on the town to a cozy night in with your besties.
If you don't want to invest in a red and pink outfit just for Valentine's Day but love a good theme (guilty), Rent the Runway (RTR) has got you covered.
With 742 designer items selected specifically for Valentine's Day available to rent, you can choose the perfect V-Day outfit for a seriously slashed price on Rent the Runway.
RTR offers rentals of hundreds of big-name brand pieces at a fraction of the retail price, so you can wear something you'd typically never splurge on. The best part of Rent the Runway is that it allows you to play around with fashion choices you wouldn't typically dip your toes into when laying down cash on big-ticket items. So, if you've been eager to try the puff-sleeve trend but are too nervous to take the plunge into purchasing, we've found your solution. Shop our favorite Valentine's Day outfits from Rent the Runway below.
1Shoshanna Janessa Dress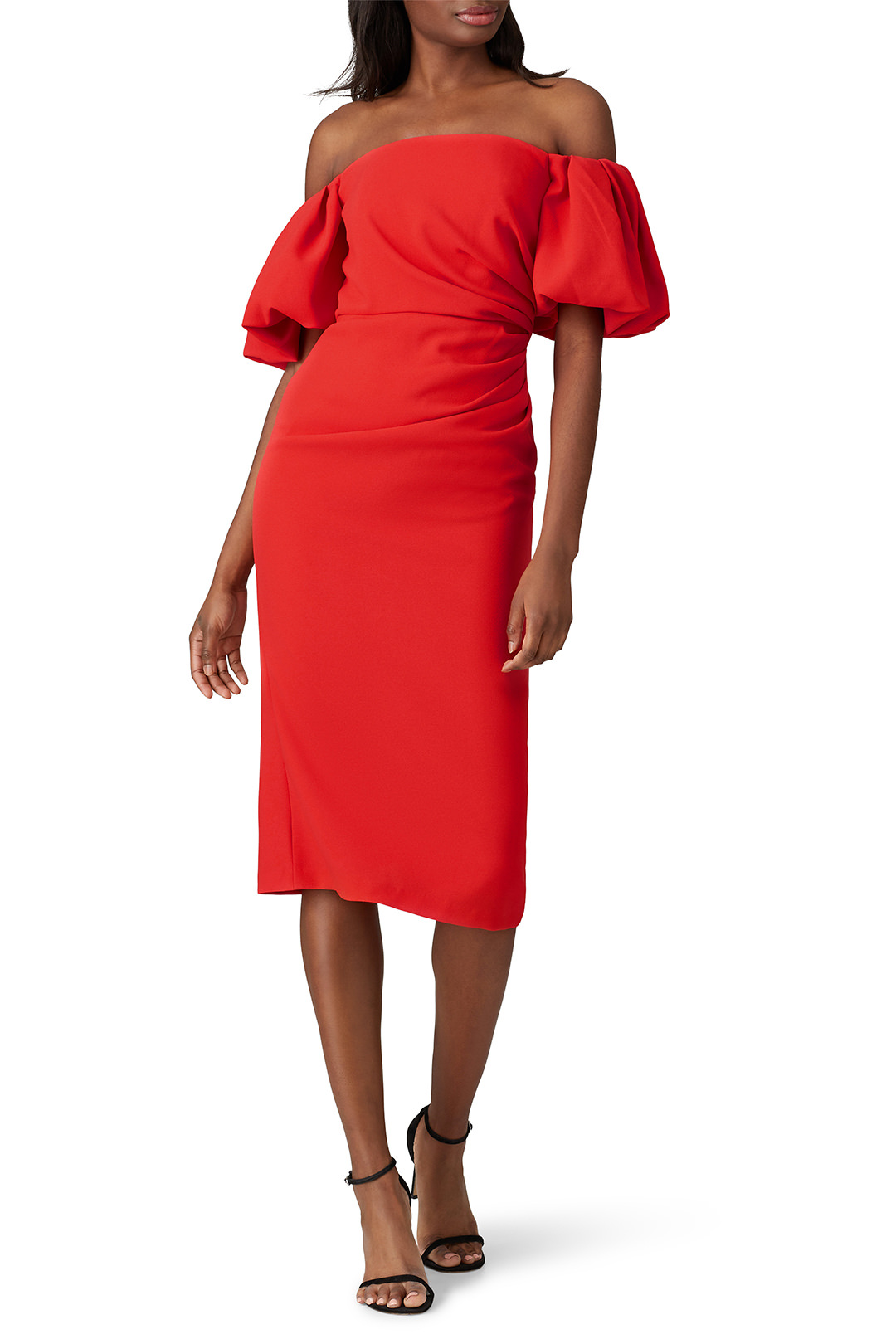 $55–$70 rental
Shop it
Rent the Runway
Statement sleeves were all the rage at the Golden Globes this year, and we love the trend IRL too. This midi-dress is the perfect combo of flirty, elegant, and trendy—a Valentine's Day dream.
2somedays lovin Lonely Hearts Faux Fur Jacket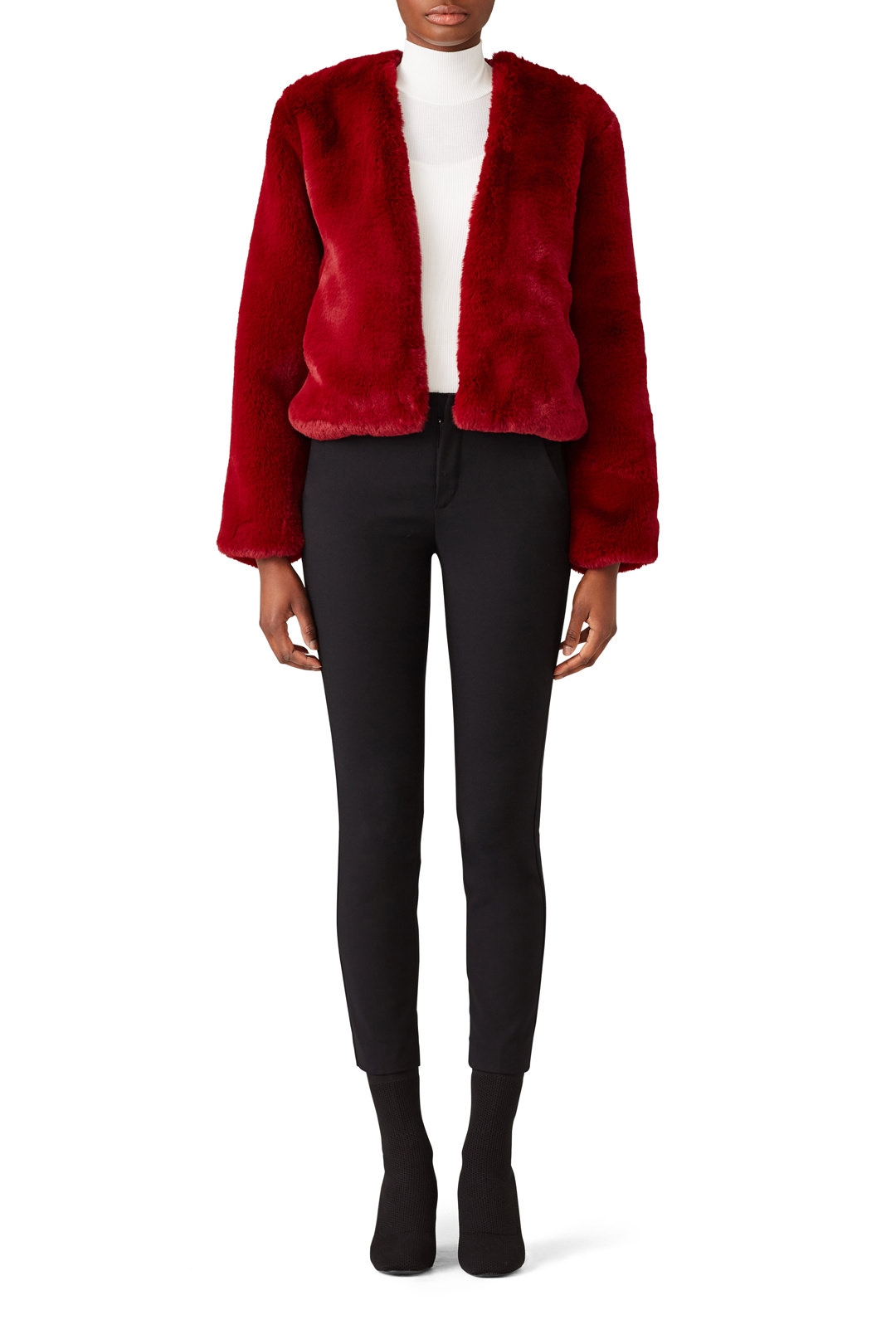 $30–$40 rental
Shop it
Rent the Runway
Stay cozy on Valentine's Day in this soft red jacket ideal for a night out with your friends or a stroll with your valentine. After all, it is still winter.
3Finders Keepers Serafina Knit Sweater
Go the casual route for V-Day with this deep V-neck sweater. Topped off with a twist front and balloon sleeves, this red sweater hits all the right marks: comfortable, trendy, and subtly sexy. Dress it up with a silk midi skirt or keep it casual with a pair of high-waisted jeans.
4VEDA Ruby Figgy Dress
Not all Valentine's Day outfits have to include cherry red or hot pink fabrics. Slink straight from the office to date night in this polished burgundy dress.
5Parker Astrid Velvet Skirt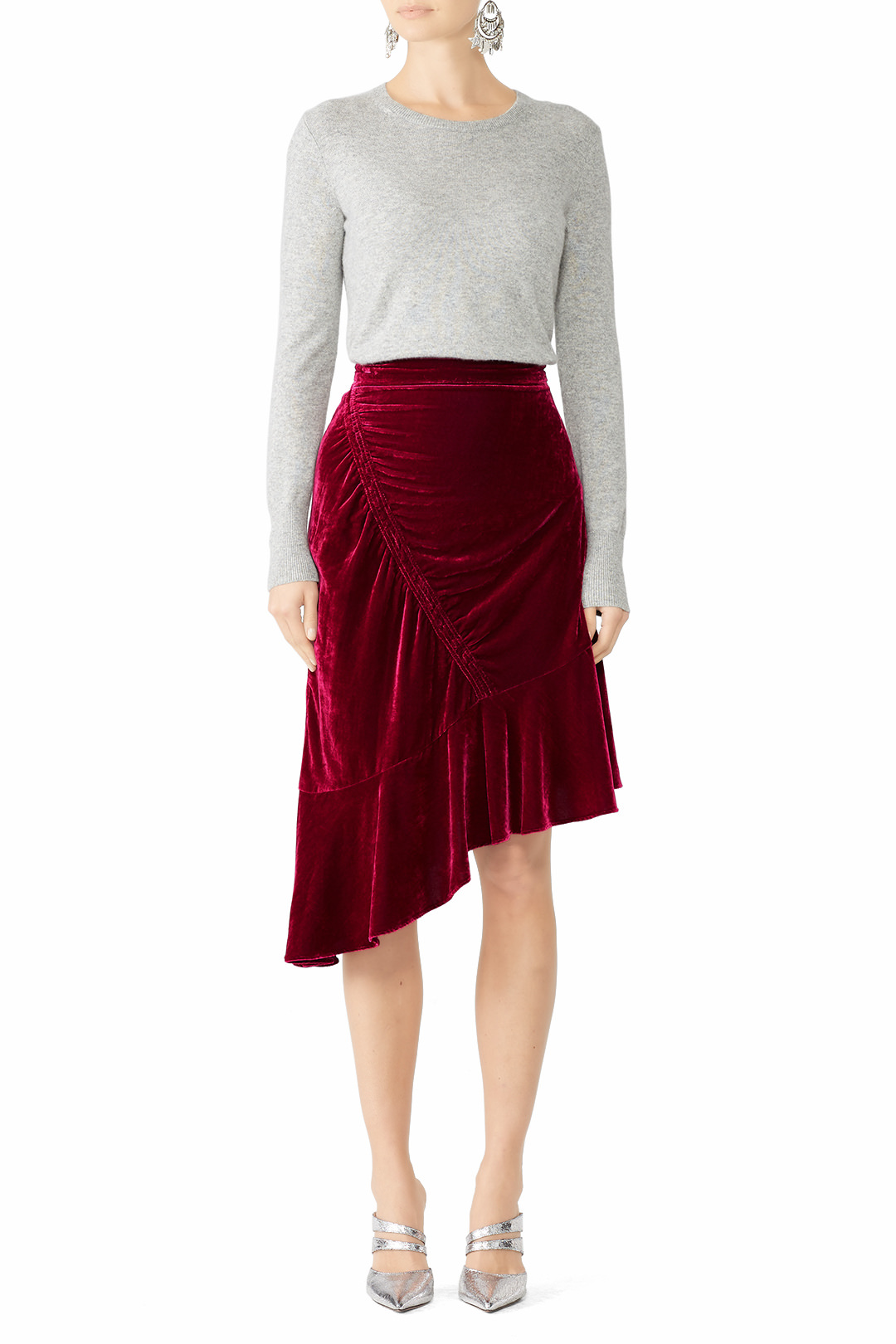 If you tend to go all out for your V-Day celebrations, with fancy candlelit dinners and all, this velvet skirt should do the trick. Pair with silk top or body suit and you're good to go!
6Cinq à Sept Josephine Pullover
Ahhh, poetic fashion. Embroidered cursive notes and romantic cuffs make this sweater ideal for staying in on Valentine's Day, or giving the holiday a nod at a casual dinner.
7Elliatt Sydne Dress
There's no better time to hop on the red-and-pink fashion trend than Valentine's Day—it's basically National Red and Pink Day, after all.
8Generation Love Isabella Cable Knit Sweater
Think pink with your Valentine's Day outfit in this romantic braided sweater. The form-fitting fabric and bright color will turn heads and keep you cozy.
9Galvan Scarlett Cross Halter Top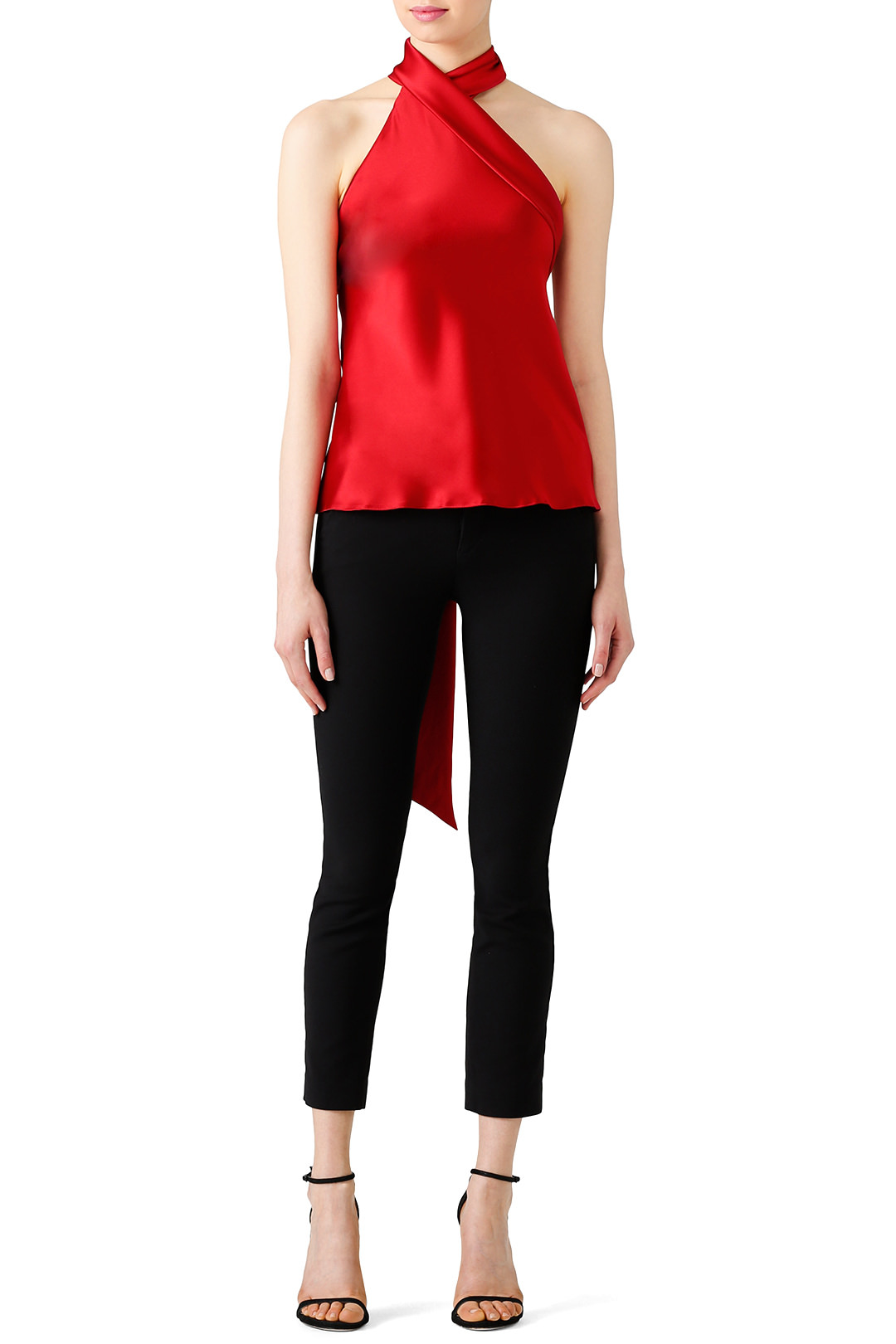 $98–$108 rental
Shop it
Rent the Runway
This silk halter top screams Valentine's Day outfit. Whether it's for a date or girl's night out is up to you, but whatever you do, all eyes are sure to be on you.
Shop Rent the Runway's entire Valentine's Day selection here.