8 Valentine's Day Nail Designs to Get You in the Mood for Love
From hot pink French mani's to cute little painted hearts, sport these designs recommended by experts and influencers.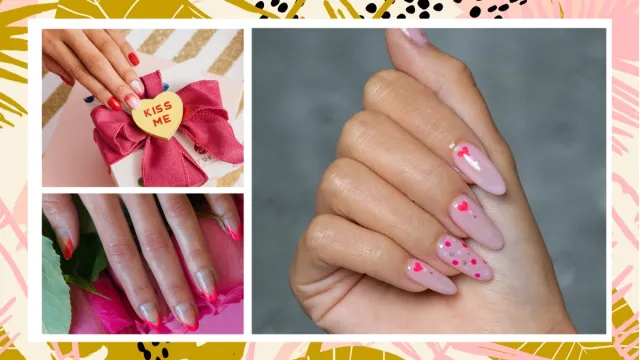 The product recommendations in this post are recommendations by the writer and/or expert(s) interviewed and do not contain affiliate links. Meaning: If you use these links to buy something, we will not earn a commission.
Nail art can be your best accessory. When you're running out of the house, no time for makeup or hair, welp, at least your nails are done. Plus, it can be hella fun — especially around holidays like Valentine's Day.
Whether you do them yourself or you have the luxury of a regular appointment with your favorite nail tech, it's time to start thinking about what designs will adorn those digits for the national day of love.
RELATED: 4 Holiday Party Looks That'll Give You Main Character Energy
While a click over to Pinterest will net you more than 900 Valentine's nail design options, we've narrowed down those that are trending at this very moment. From tiny little hearts to hot pink French mani's and even candy-inspired, we've got the nails to covet come Feb. 14.
Don't forget to bookmark this article or screenshot your fave so your nail tech has something to reference!
1. Hearts of fire
New York nail tech Alyssa Mulé created these flaming hearts by painting the tips a sparkly red, then stenciling white flame-like hearts over it. It's an edgy twist for the day of romance.
2. Hot pink French mani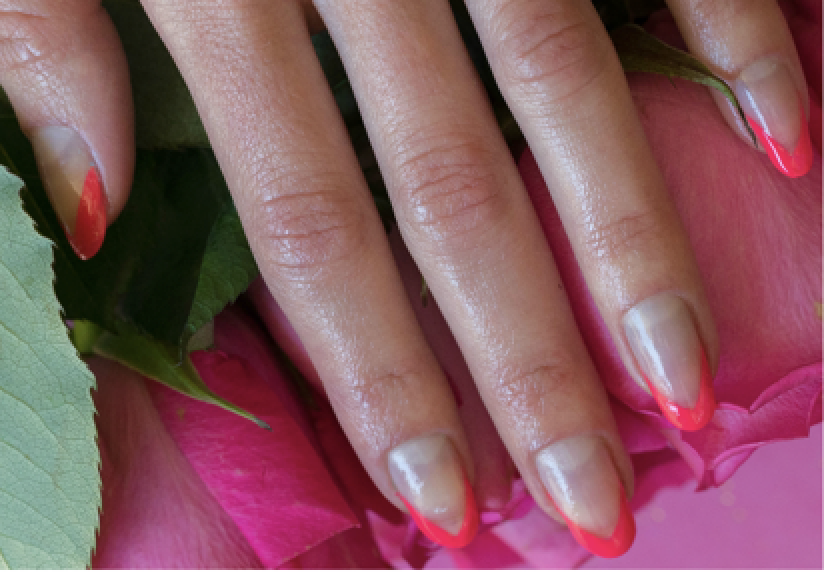 A French mani is always a classic — but this one recommended by the artists at Bellacures offers a Valentine's inspired-twist. Swap out the traditional white tips, with pink! Manicure stickers like these are a great cheat for an easy DIY at-home French mani.
3. Hearts and polka dots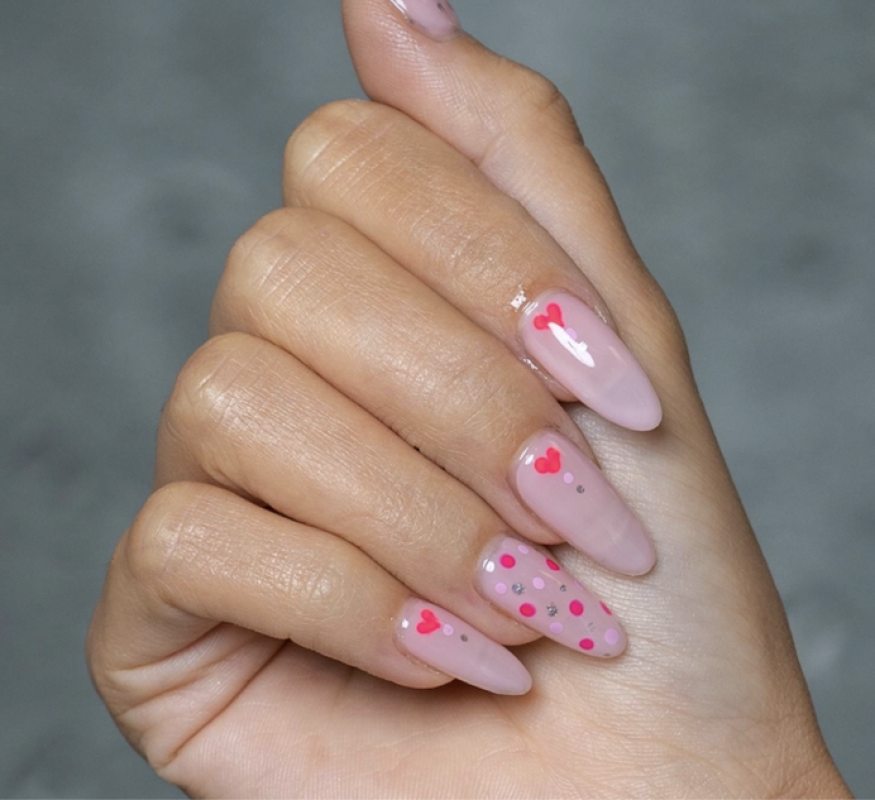 What says Valentine's more than hearts and fun flirty polka dots? You can have both with this adorable trend courtesy of Bellacures. Simply paint the entire nail a ballerina pink and then freehand paint the hearts and dots with a thin nail brush. Or better yet, use nail decals like these! 
4. Ombré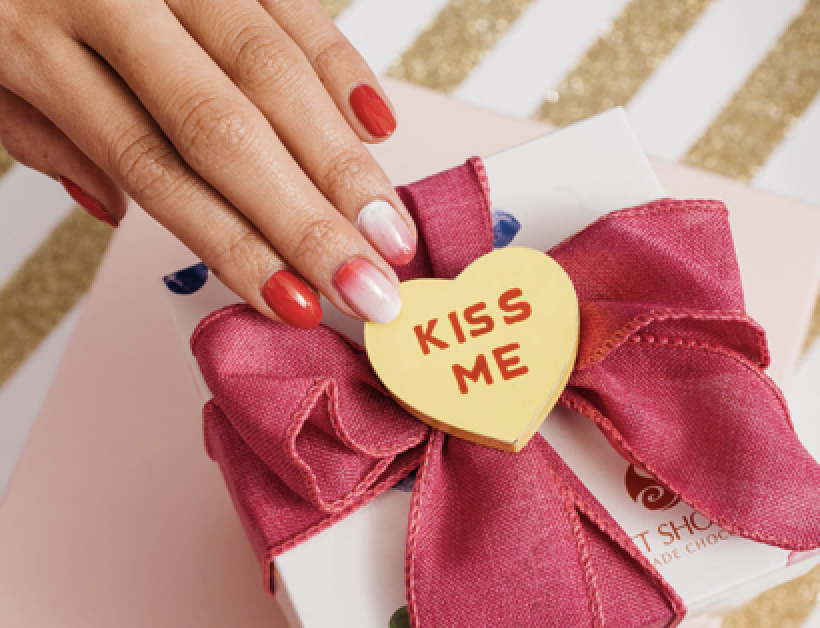 Ombré nails are a gradual pop of red which fades to white, adding a subtle but festive twist, say the nail artists at Bellacures. Believe it or not, all you need to do this trend is an eyeshadow brush.
After painting your nails the base color, while they're still wet, dip the shadow brush in the second color and dab it across where the two colors meet. This blends the colors together to create a blurred area, creating that ombré effect.
5. Sweetheart nails
We're talking sweet like candy. And nothing says Valentine's Day more than sweethearts themselves. They've been a V-Day staple since 1902! In this clever nail design, you simply paint a sweetheart candy on the ring finger of each hand. You can have it simply say XO, or something more naughty — if you dare.
6. Ooh la la French update
If you're a basic French mani girl, this is a last-minute update that you can run into the nail salon for before you head out on that romantic date night! Simply have the nail tech paint a heart on each nail (or DIY, if you dare!) and cover with a clear coat. Voila, and ooh la la!
7. Hailey Bieber's pink glazed nails
Nail polish brand Lights Lacquer is a wealth of inspo on TikTok when it comes to colorful and fun nails. This Valentine's Day nail trend is inspired by Mrs. Bieber's pink glazed nails, which is simple and easy to do with virtually no skill.
8. Inspo for short nails
Why should long nails have all the fun? This is some DIY inspo from Lights Lacquer that is the adorable way to adorn shorter nails. Smily faces, pastel checkerboards and hearts make for truly designer digits.
You can also try nail stickers or nail tattoos to get this trend and ensure that your art is on point.
Don't have the time or the budget for professional nail design? Or just feeling non-committal this V-day? Try press-on-nails! We promise, new variations have come leaps and bounds since the old ones that looked fake and popped off. You'll look super chic while you swipe right.
A version of this story was originally published in January of 2023. It has been updated to include new information.
Jené Luciani Sena is an accredited journalist and internationally-renowned bestselling author, regularly seen on national TV outlets such as Access Daily, Today and Dr Oz. Touted as one of Woman's World Magazine's "Ultimate Experts," she's a TEDTalk speaker and a busy Mom of 4.
Read more