23 Cozy Valentine's Day Loungewear and Pajama Picks On Sale at Nordstrom Rack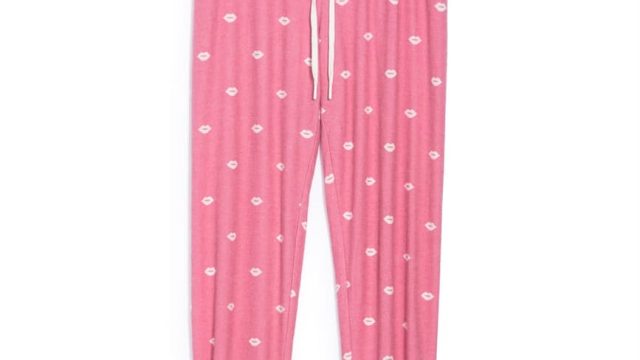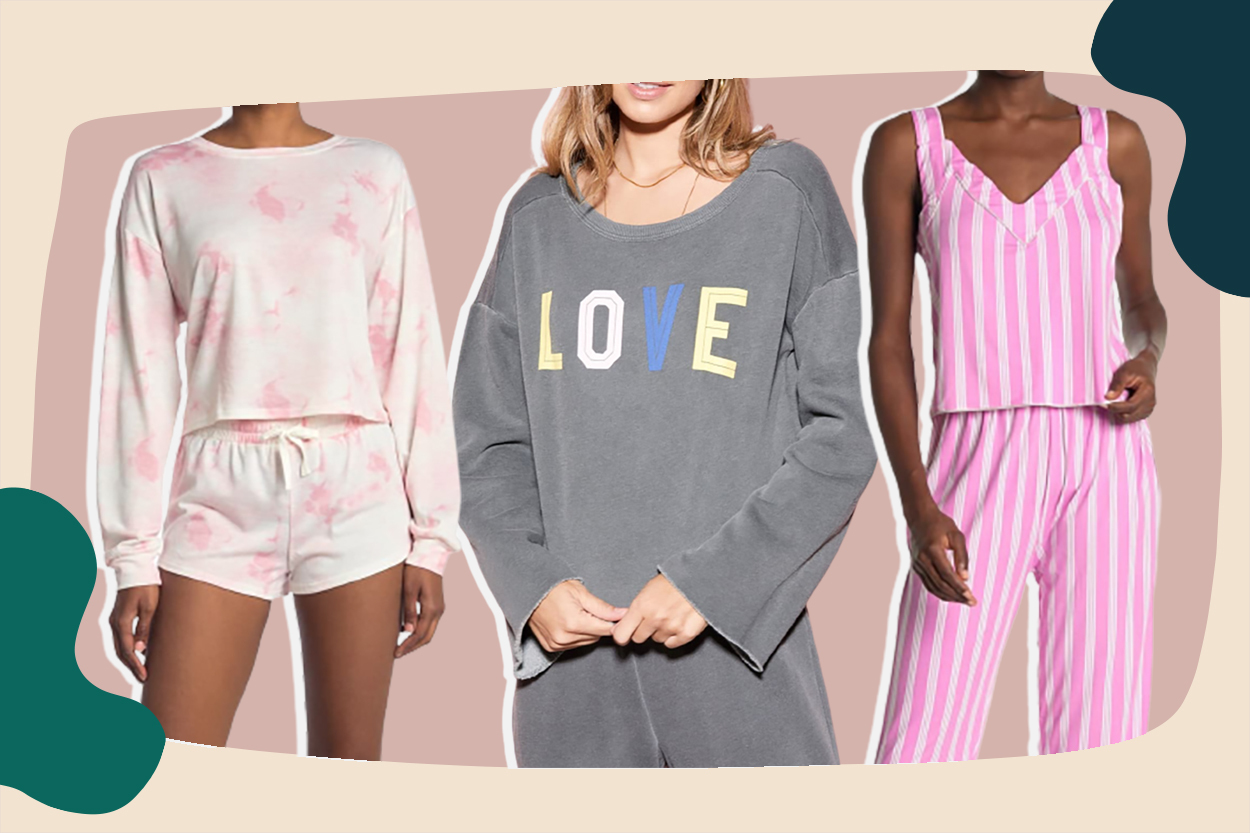 PJ Salvage Print Joggers
$64
Shop it
Nordstrom Rack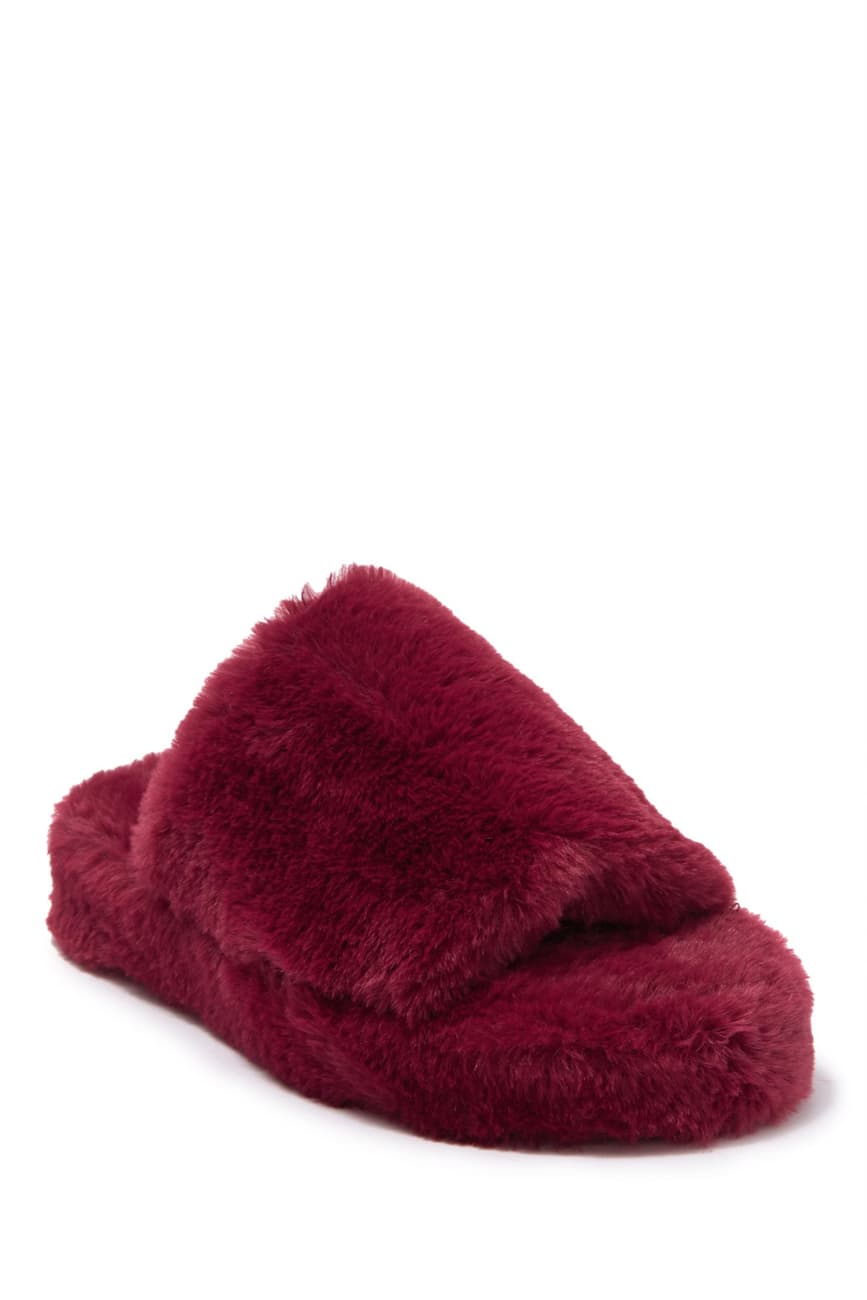 Top Moda Daisy Faux Fur Slipper
$43.50
Shop it
Nordstrom Rack
Elodie Drawstring Sweatshirt
$24.97
Shop it
Nordstrom Rack
Socialite Print Jogger
$49
Shop it
Nordstrom Rack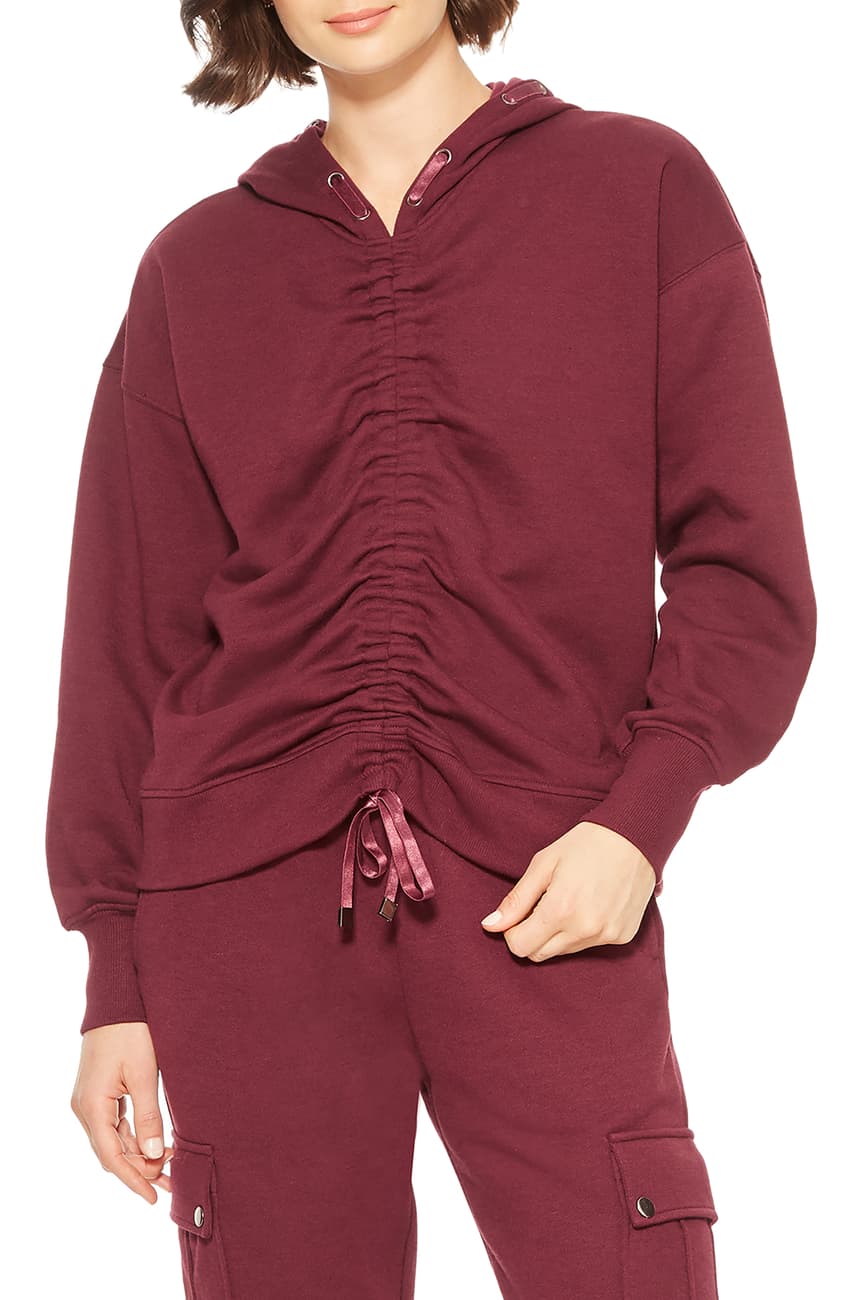 Parker Helma Drawstring Sweatshirt
$228
Shop it
Nordstrom Rack
We've all pined over a trend—think '90s jewelry, tie-dyed clothing, or white booties—and been crushed when sky-high prices prevented us from experimenting with the style. With Stylish Steals, we bring you the best weekend sales and deals so you can find affordable versions of the latest trends spotted on the runway, on Instagram, in stores, and on the street. Consider us your new, price-savvy personal shoppers.
Believe it or not, February is almost here, which means we're looking forward to both Galentine's Day and Valentine's Day (with the former being our personal favorite, TBH). With these lovey-dovey holidays comes the chance to wear all the pink and red your heart desires. However, this year our G-Day and V-Day attire is going to look a little different: Out with the lacy dresses and heels, in with the cozy loungewear and slippers.
Come February 13th and 14th, we'll be cozied up on the couch in our softest loungewear sets and heart-print pajamas. Luckily, Nordstrom Rack currently has tons of cute and cozy Valentine's Day pieces that are as subtle or extra as you please. From cozy sweaters that read "love" to plain pink hoodies and fuzzy red slippers, Nordstrom Rack has everything you need to celebrate Galentine's Day and Valentine's Day.
Below, shop the best Valentine's Day pajamas, loungewear, and slippers on sale at Nordstrom Rack right now.
Best pajamas on sale at Nordstrom Rack: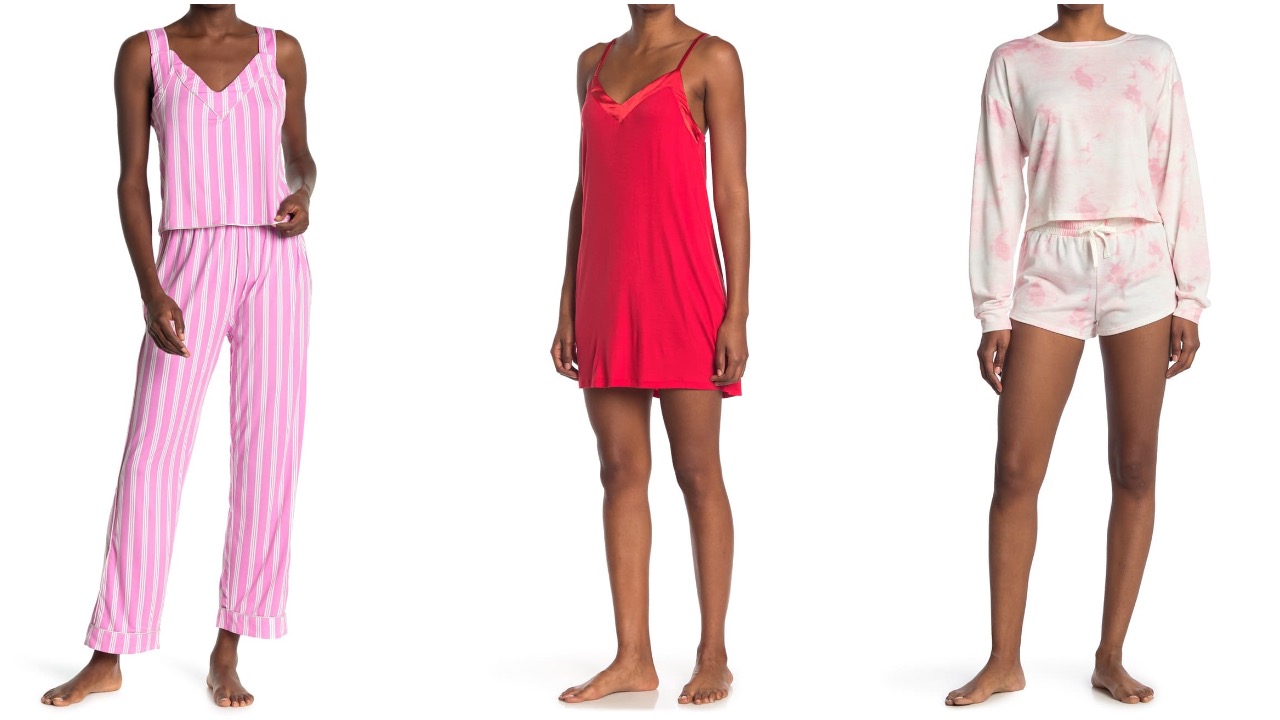 Best loungewear tops on sale at Nordstrom Rack: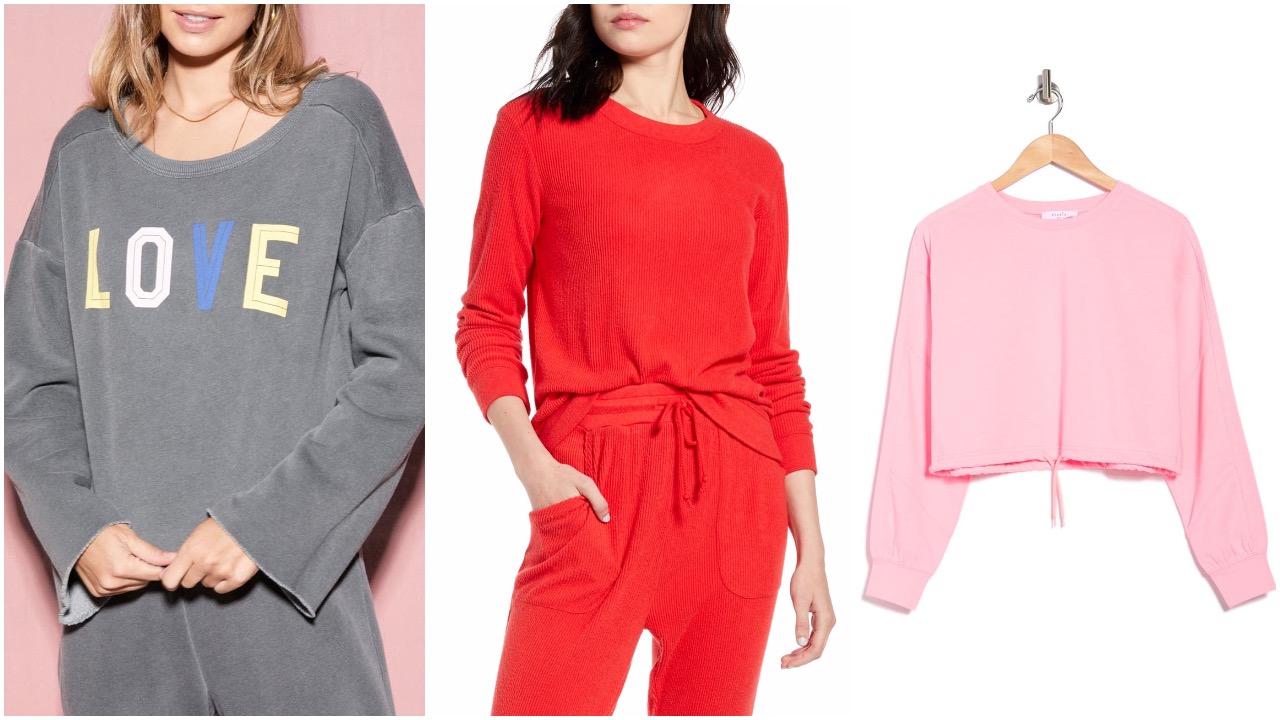 Best loungewear bottoms on sale at Nordstrom Rack:
Best slippers on sale at Nordstrom Rack: