If you have small boobs, here are 26 lingerie pieces that are perfect for Valentine's Day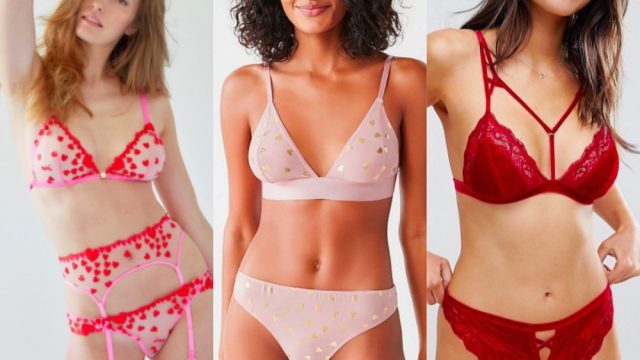 We're mere weeks away from the most romantic day of the year, so if you're looking to slip into something a little sexy for your partner, now is the time to start prepping. While lingerie shopping used to entail hauling yourself to the nearest mall for a bright pink bra with polyester lace, the internet has made shopping for undergarments an absolute delight.
Not only is there a wealth of different styles for everyone's unique aesthetic and personal style, but there is a treasure trove of options available for women who traditionally struggle to find bras because of their small breasts.
But fear not! We have curated a list of lingerie that's perfect for women with small boobs. Everyone, no matter what their body type, should have access to sexy, romantic, flirty lingerie whether they are coupled up or not.
Not only is lingerie incredibly beautiful, but it can add an air of mystery to an otherwise normal evening. You can sashay around your living room wearing a see-through robe and maribou pumps while eating cold pizza or knock your partner over with black negligee that leaves them with their mouth on the ground. Whatever you choose to do, why not look good doing it?
Here are 26 Valentine's Day lingerie options for women with small boobs.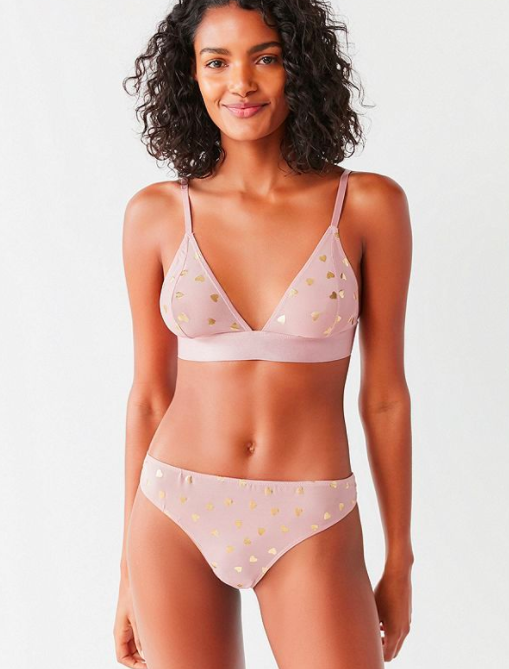 UO is a great place for small breasted women to pick up cute, sexy lingerie. They always have tons of options like this sweet set that can work for many occasions.
This set is romantic and sexy all in one.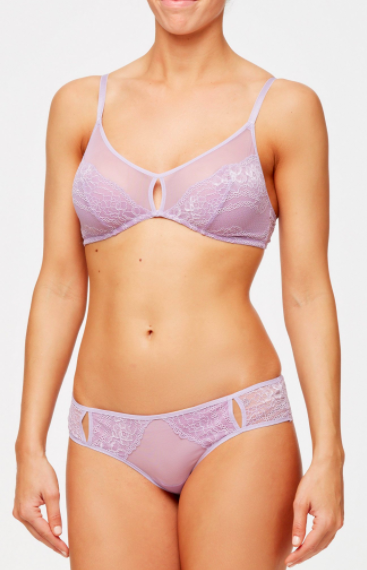 This stunning bodysuit has a thong booty and looks stunning.
This bralette might look innocent at a first glance, but the addition of the garter belt amps the WOW factor big time.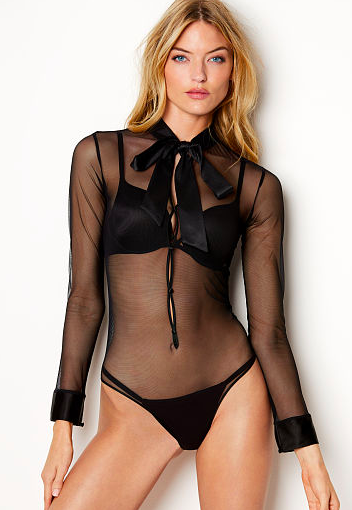 What a fun spin on the bodysuit, perfect to wear on your date and then for fun at home after.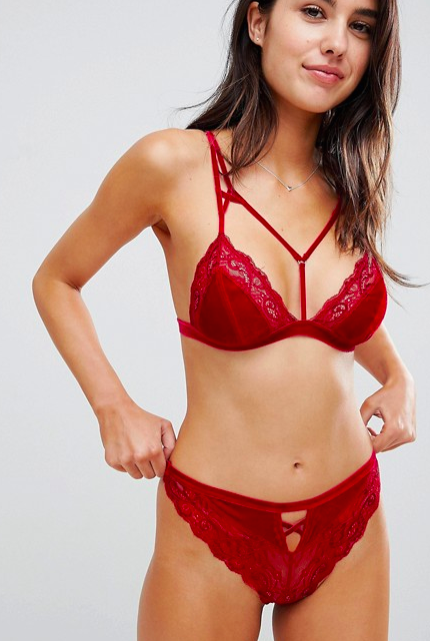 This sultry and sexy red number is super flattering and will be a delightful surprise.
Talk about chic! We love the ruffles and keyhole detailing on this set.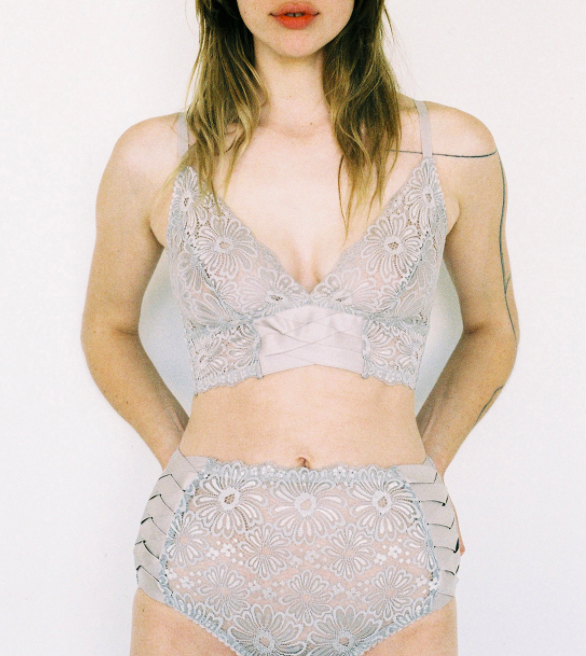 How precious is this romantic, ethereal set?
This alluring lace bodysuit comes in a few different colors, so you can pick your fave.
Treat yourself.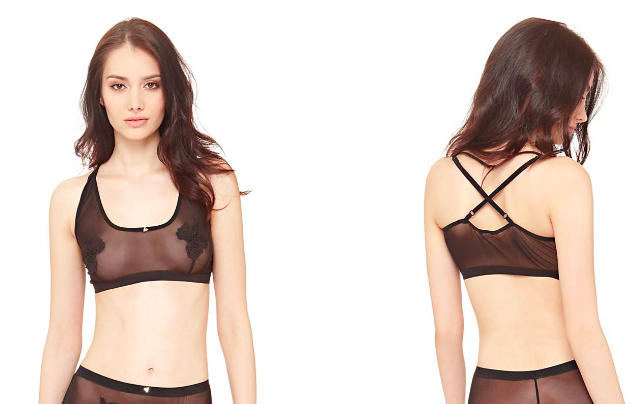 This sheer, black bra is incredibly cool and chic while also being sexy enough for V-Day.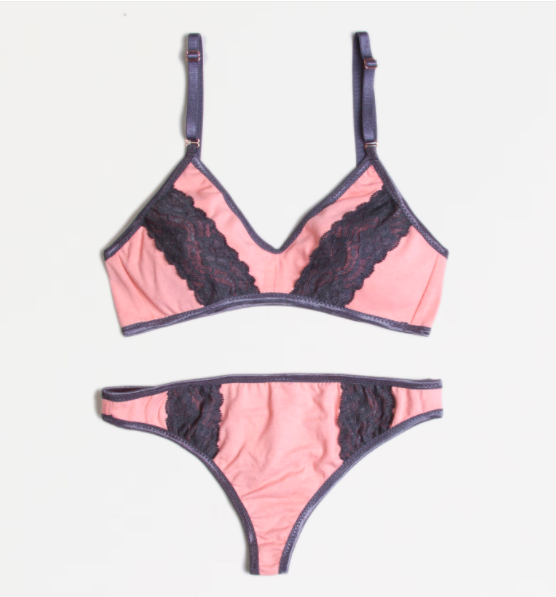 This set has simple, clean lines and a lovely touch of lace in a lovely pink shade.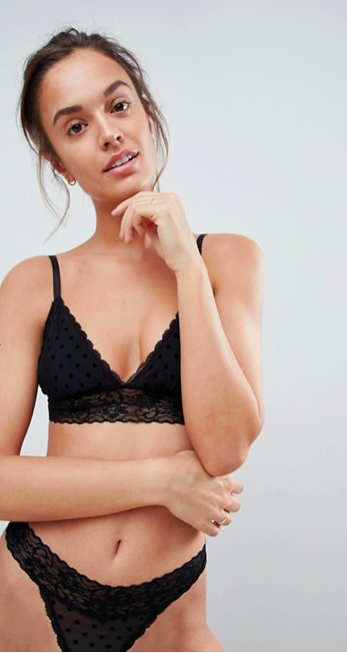 This black set is as sexy as can be.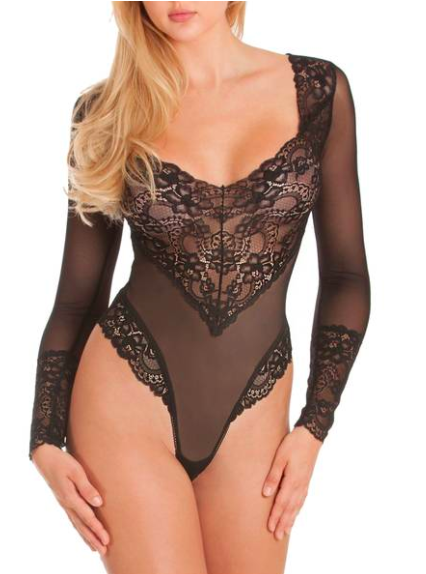 This sultry bodysuit is not only sexy but super elegant and timeless.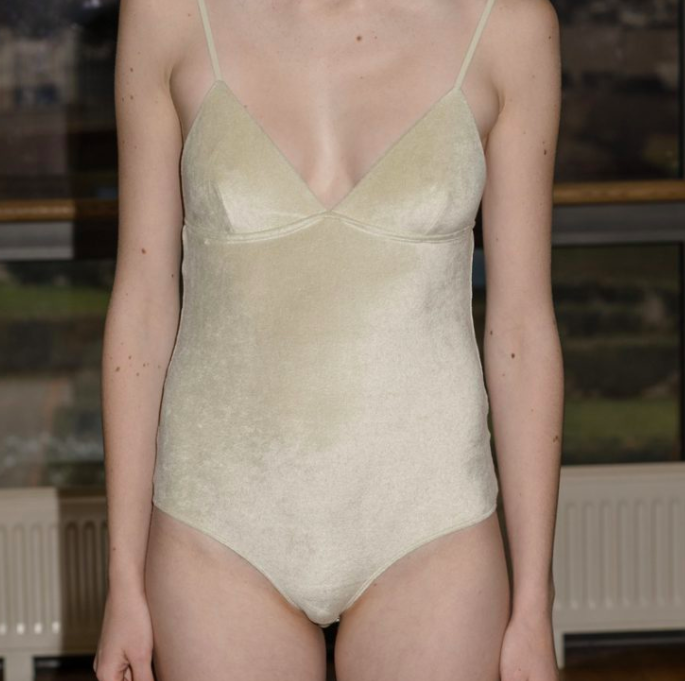 For a more casual, hip look, this bodysuit just couldn't be cooler.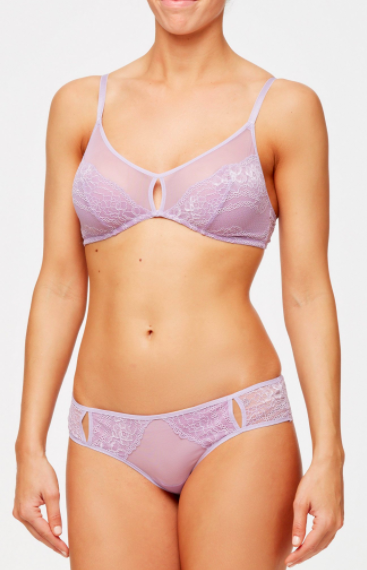 It doesn't always have to be about pink and red on Valentine's Day! This lavender set is perfect.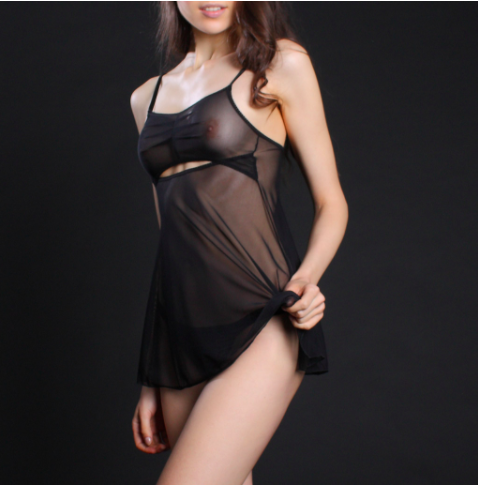 Sometimes you just can't beat a good old-fashioned teddy.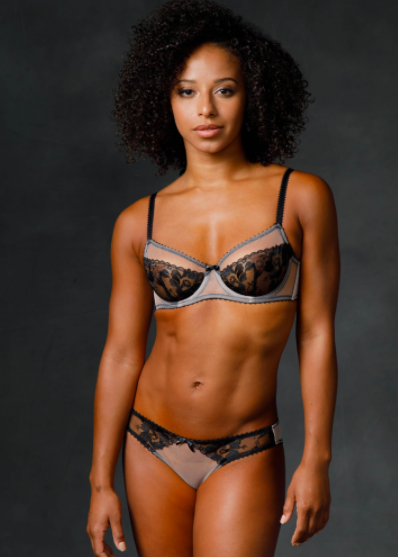 A demi-cup fits beautifully on a smaller bust, and this sheer and lace number is feminine, delicate, and super sexy.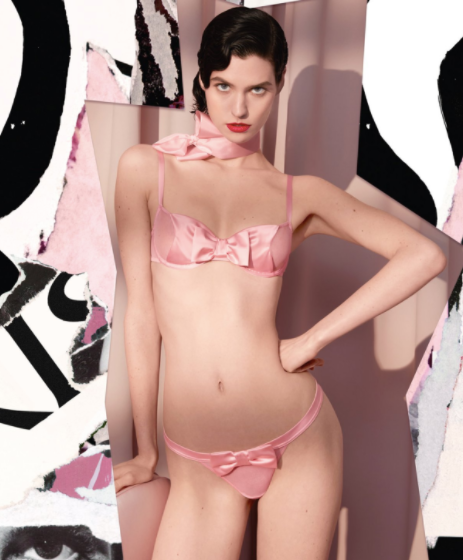 This blush-hued set is a fun and kicky ensemble that your partner will be enchanted to discover.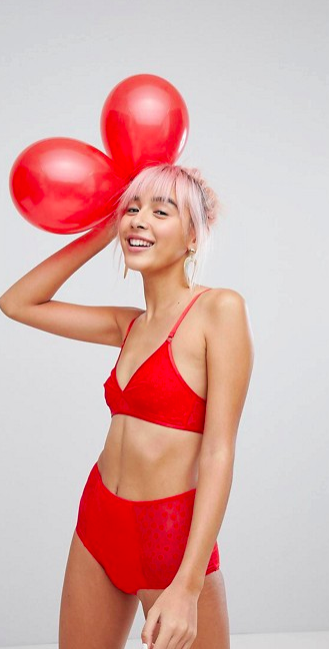 This red number has a touch of a retro vibe that is romantic and sweet.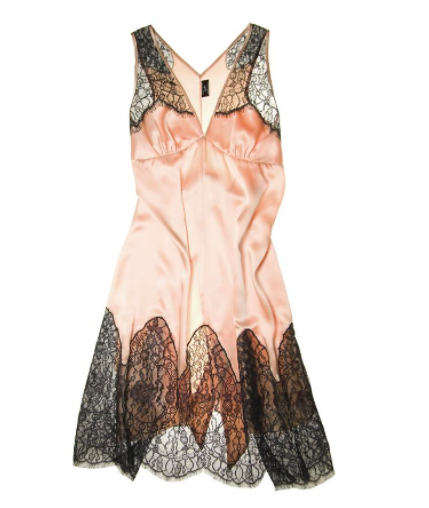 This '20s-inspired nightie is seriously gorgeous.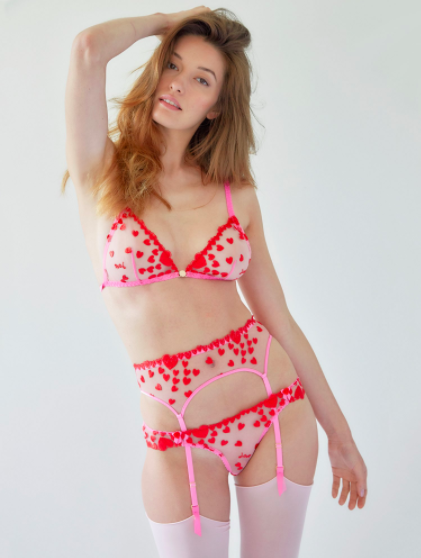 Dress up like a sexy cupcake.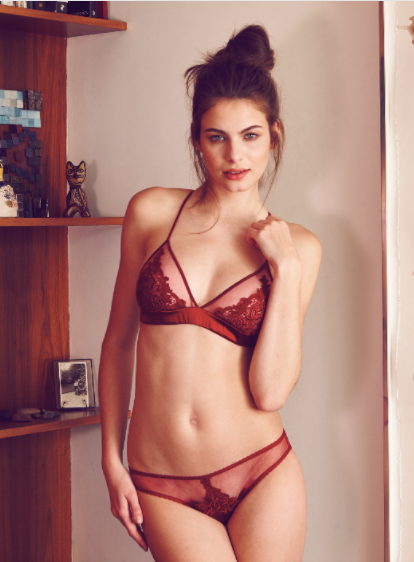 Treat yourself to a sexy little splurge with this romantic, classic set.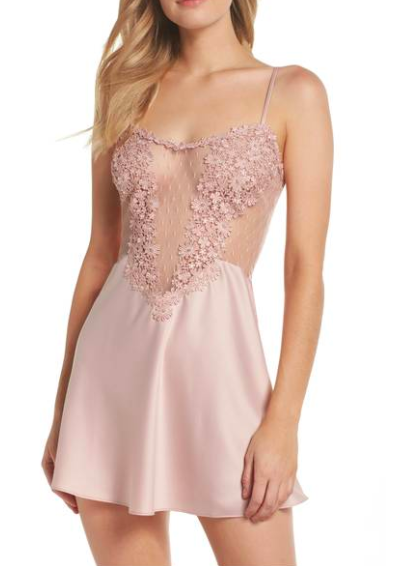 How beautiful is this delicate teddy?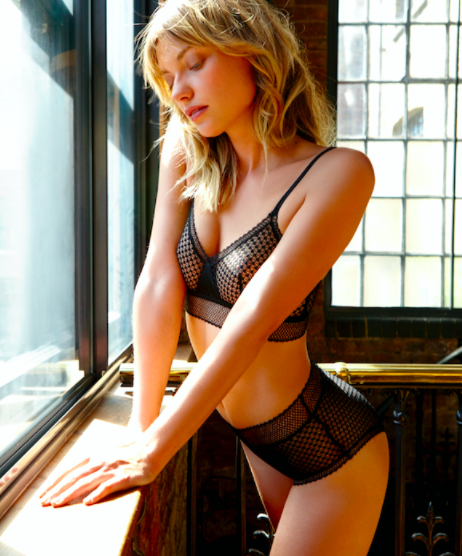 This incredibly chic set is serving retro BDSM realness.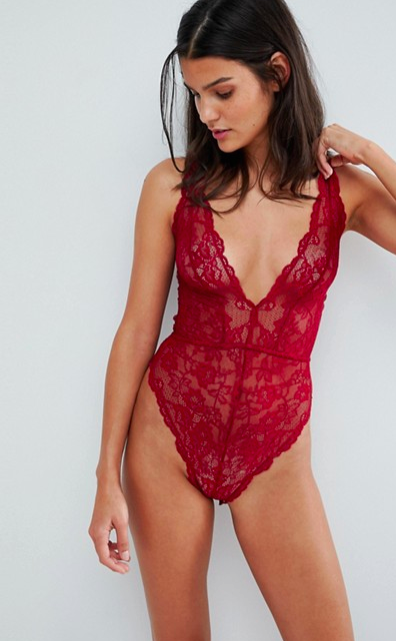 This hot bodysuit has a lace up back for an extra special something.
Aren't they lovely? Now go off and have an ultra-romantic, indulgent Valentine's Day full of love, fun, and self-care.