These are 11 Valentine's Day gifts we *actually* want to receive
We learned how to make wish lists for Christmas when we were little kids, but we never really got used to making wish lists for holidays like Valentine's Day. It's a crime, really, because when you really think about it, Valentine's Day is, to a certain extent, just as much about giving and receiving gifts as Christmas is. We send each other flowers, trade boxes of chocolate, and hand out baked goods to our friends and family. It's the perfect day for everyone to show their love to each other.
There are a few people in your life, though, who go above and beyond and get you the kind of Valentine's Day gift that makes you jump for joy, like a shade of blush you've been lusting after for a while, or a handbag you can't stop staring at. Whether it's your mom, your SO, or your roommate, you might want to send them a copy of the list below, because as delicious as a box of Ferrero Rocher may be, there are a lot better things to receive on Valentine's Day than a simple package of chocolates. Of course, we wouldn't mind some candy on the side, but these gifts are the real showstoppers.
1. Kylie Cosmetics Valentine's Lip Kits
https://www.instagram.com/p/BQJPVtbF1Oq
Kylie's got a few different lip colors out just in time for Valentine's Day, so follow along with the Kylie Cosmetics Instagram account to see when the next restock is, because these things sell like wildfire!
2. Justin's Chocolate Peanut Butter Cups
Everyone knows that peanut butter and chocolate go together better than anything else on the planet. We're here to tell you that, out of all the peanut butter chocolate combinations out there, Justin's makes the best one. Their peanut butter cups are made with organic, fair-trade, high quality chocolate — and they taste like heaven. Choose from dark chocolate, white chocolate, or milk chocolate.
3. Calvin Klein Carmen Goat Fringe Bucket
This stylish bag is only $70 right now on Amazon, which is a steal because the same exact bag in the shade of brown costs almost $300. It looks like the perfect bag to transition from work day to weekend night.
4. Benefit Cosmetics Brow Pencil
Benefit Cosmetics has the best brow products in the biz, if you ask us. There are all kinds of pencils and brushes to choose from — Browvo! Conditioning Primer, Goof Proof Brow Pencil, Gimme Brow, etc. Your brows will have never looked better.
5. Starbucks Molten Chocolate Frappucino
Here's a simple gift someone can get you during your lunch break. It's on Starbucks' secret Valentine' Day menu, and it's made with coffee, mocha sauce, and chocolate chips. On top is a mocha and espresso-infused whipped cream and an espresso mocha drizzle. Almost too much yum in one cup. Almost.
6. Dunkin' Donuts Heart Shaped Donuts
Choose from Brownie Batter or Raspberry flavor (or just get both, because it's V-Day and you deserve it). Dunkin' Donuts is offering these Valentine's Day treats for a limited time only.
7. Honest Beauty Truly Kissable Lip Kit
https://www.instagram.com/p/BPftXI-jEtm
Jessica Alba's company Honest is all about bringing you natural products that don't harm your skin and don't cost a fortune. Right now, you can get this Truly Kissable Lip Kit, which contains 2 anti-oxidant lip crayons and all-purpose balm, for only $28.
8. Posie Candles
These special small-batch, handcrafted candles from Byron Bay, Australia are made with natural, earthy scents that will make you feel like you're lounging around in the great outdoors, even if you're in your living room. Posie also has one of the freshest Instagram accounts out there, so at the very least follow along to see what their latest updates are (and take a peek at their adorable dog Frankie).
9. Pacsun Choker Necklace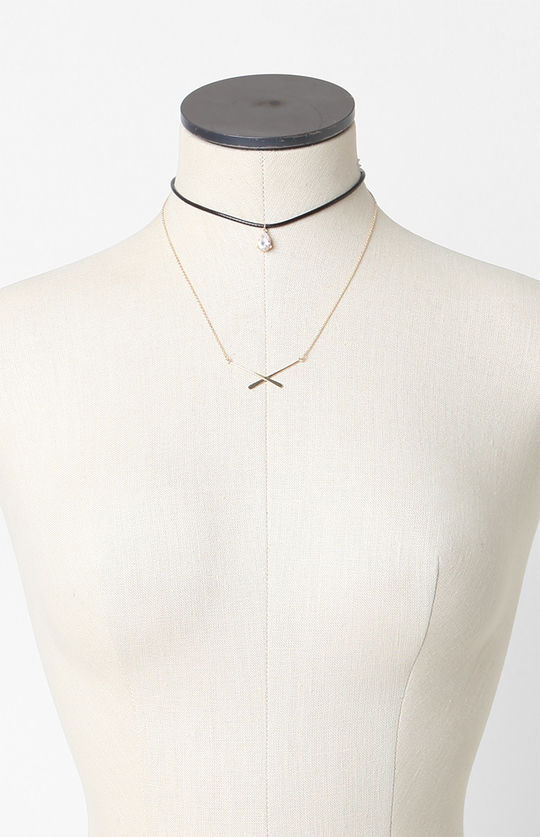 Jewelry for Valentine's Day may seem like a safe choice, but this choker set from Pacsun will add some edge to your outfit. It only costs $15, too.
10. Beyoncé Pink Most Bomb Intimate Set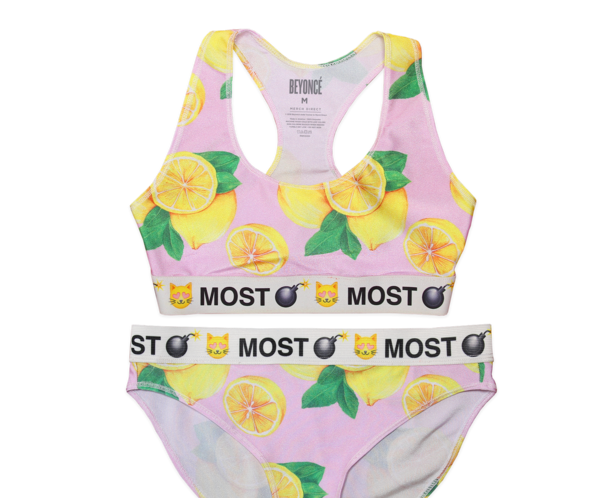 Like Beyoncé says, "Wake, pray, slay." And you can do just that in this set of intimates from the queen herself.
11. Aerie One Piece Swimsuit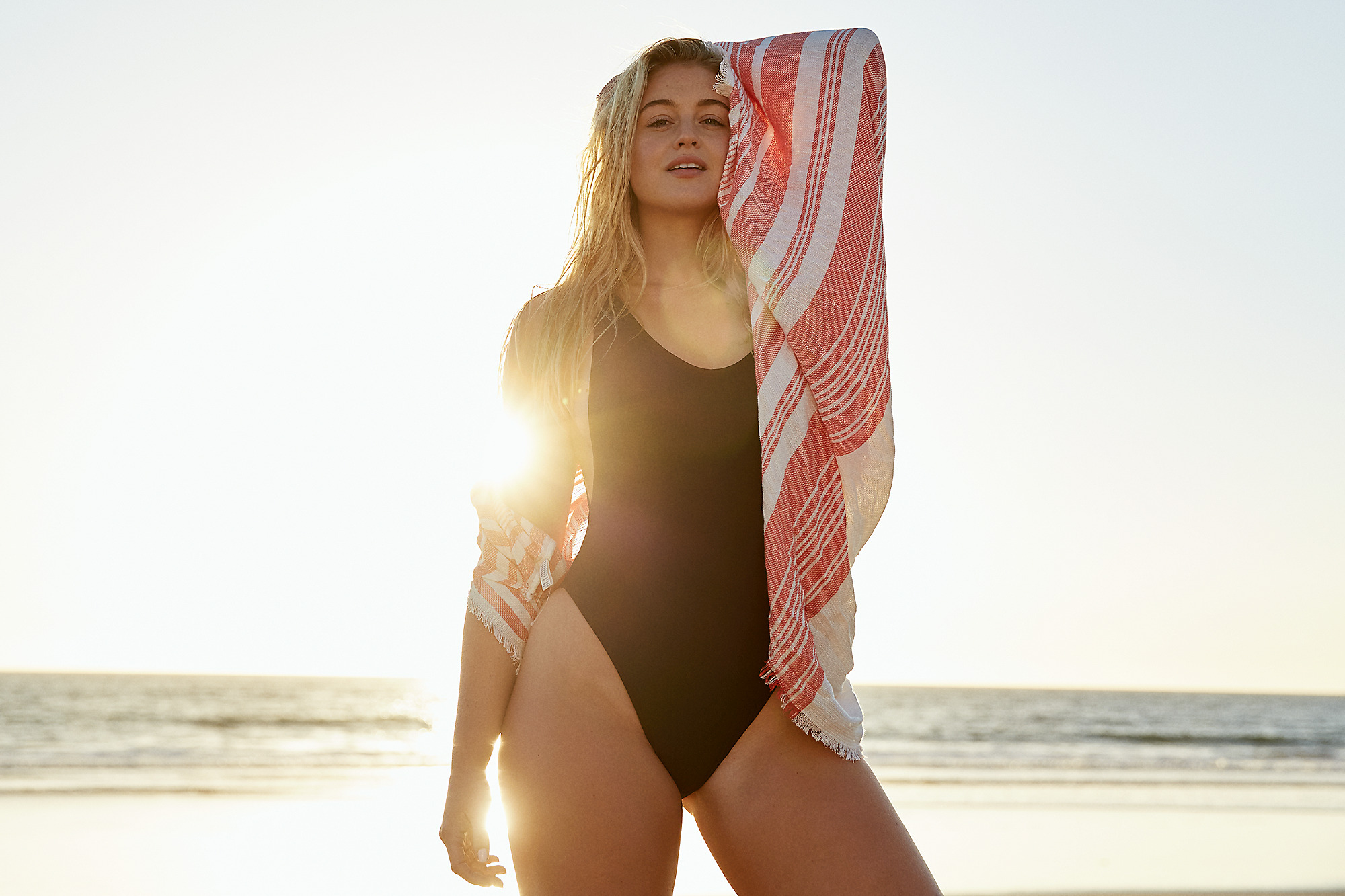 It's not summer quite yet, but this super sexy one-piece is on sale, and at the very least you can wear it under a pair of skinny jeans and layer on top until summer is upon us. Besides, supporting a campaign like #AerieReal, which features non-airbrushed pictures of real women, is a big win for us.