Valentine's Day gifts for your man-boo, from CBD gummies to salami bouquets
Time flies, and somehow we are once again coming upon Valentine's Day. While expressions of love and affection certainly don't need a holiday, it's always fun to use the excuse to go all out for a loved one. And if you're feeling a bit blank about Valentine's Day gifts to get the man in your life this year, you don't have to sweat it.
For every niche interest or lavish guilty pleasure he may have, there is 100% an ideal gift out there for bae. To make the shopping process easy, we've gathered 19 of the most delightful, luxurious, and fabulous gifts to bestow upon your dude this Valentine's Day. There is no doubt that upon seeing one of these presents, he will feel the love all night.
1Bath and Body Works Graphite Shea Body Cream
Your man will smell both sensual and rugged in this blend of sage, bergamot spice, and leather woods. Plus, the shea butter will keep his skin nice and moisturized for all of your date nights.
2Lord Jones CBD Gum Drops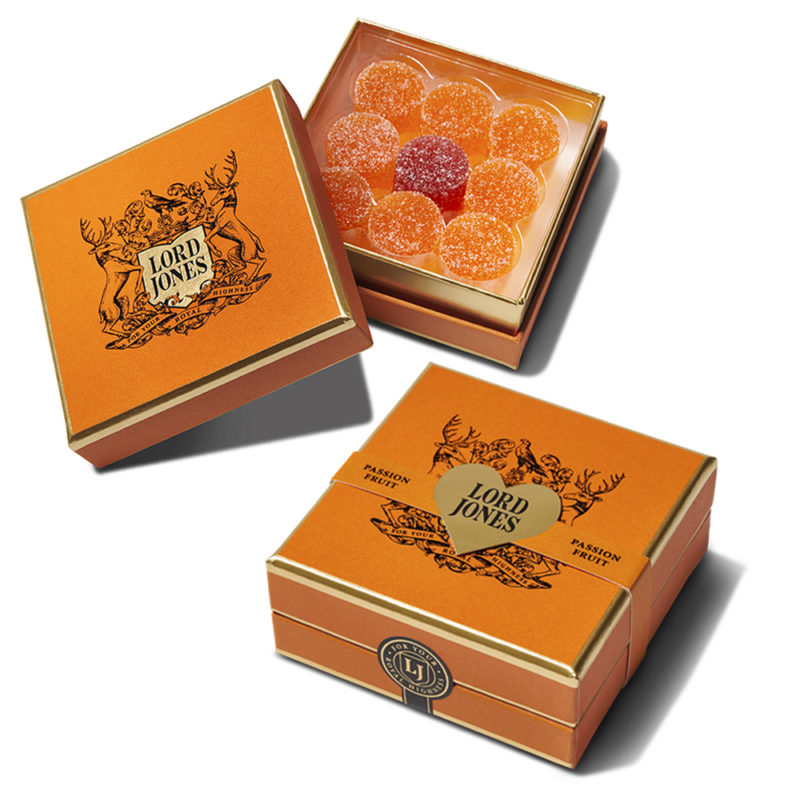 If your boo is all about the chilled out, anxiety-free CBD lifestyle, then this luxe box of high-end CBD gumdrops will spell out romance for him. Each gum drop contains 20 mg of CBD and the box is nice enough he'll want to keep it long after the gumdrops are gone.
3G-shock GA710B Digital Watch
If he's a lover of high-end watches and the latest gadgets, then buying him a new timepiece might be the ideal way to celebrate your love. With this digital bad boy he'll be able to put Inspector Gadget to shame.
4Nest Bedding Luxury Robe
Who among us doesn't want to celebrate our love by lounging in a brand new luxurious robe? The vibe of this robe pairs ideally with a smoking pipe or a small glass of scotch on the rocks.
5Man Crates Salami Bouquet
Nothing says "you are a man, and I love you" quite like a literal bouquet of MEAT. This assortment of salami will give him something to snack on whenever his heart desires, and it works as a great treat for any boo thangs doing keto.
6LAB Series Rescue Lotion
Help your dude become a skin care guru like yourself with a high-end moisturizer.
7Lord and Taylor Trussardi Riflesso
Let your babe make believe he's James Bond with sexy notes of geranium, violet, Italian leather, and vetiver. Also, the packaging for this is just as luxurious as the fragrance itself.
8Breville Smart Oven Pizzaiolo
This bad boy is perfect for the pizza-loving man in your life, PLUS, actor Kyle McLachlan swears by this oven, with means he can channel his Twin Peaks fandom every time he melts some delicious cheese.
9Old Spice Fresher Collection Shea Moisture Body Wash
Old Spice has continued to evolve with both their fragrance options and packaging, so if your sweetheart is a fan, he may be curious to check out some of their newest offerings.
10Sagamore Spirit Rye Whiskey
Sometimes the best way to express your love is through a bottle of high-quality whiskey you can share while cuddling up in bed.
11John Varvatos x Nick Jonas Crimson Eau de Toilette Spray
Your guy doesn't have to be a Jonas Brothers fan to want to smell like a dream man for thousands of young women. This collaboration combines Cuban rum, bergamot, and carbonated coffee to make him smell like a man who would get charged on stage by adoring fans.
12Tank Garage Winery Petty Cash
If your man loves wine that looks and tastes like a million bucks, then this gold-adorned, tropical white wine will take him to his happy place. Plus, it wouldn't hurt for you to have a glass for yourself as well.
13Aviation American Gin
Is your sweetheart a fan of Deadpool? What better to gift him with than Ryan Reynolds' handcrafted gin? Now he can pour himself a cocktail and transform into the sharp-tongued superhero he wants to see in the world.
14Under Armour Boxerjock
Men need to feel sexy too, which is why getting him some sexy festive boxers is a surefire way to let him know he's swoon-worthy.
15Llamacorn Cactus Plant
Um, hello, what man doesn't want an adorable cactus nested in the back of a porcelain llama? We might be projecting a bit here, but this is a stellar way to express your love.
16ASOS Mustard Floral Tie
Ties are a classic gift for men, and they don't have to be boring or cliche with all of the stylish and funky patterns available out there.
17The Tie Bar Dinosaur Socks
It doesn't matter how old he is, NO ONE is too old or serious for a pair of dinosaur socks.
18Ban.do Back Me Up Charging Cord
This cord will make your man look like a space traveler every time he charges up his gadgets, and who doesn't want that?
19Dylan's Candy Bar The Perfect Man
The best type of competition is the kind you can eat, which is why this shirtless chocolate man might be the ideal treat to give your guy this Valentine's Day. He'll either be delighted or creeped out, but at least he'll have dessert.