Give one of these Valentine's Day cards if you're in an *undefined* relationship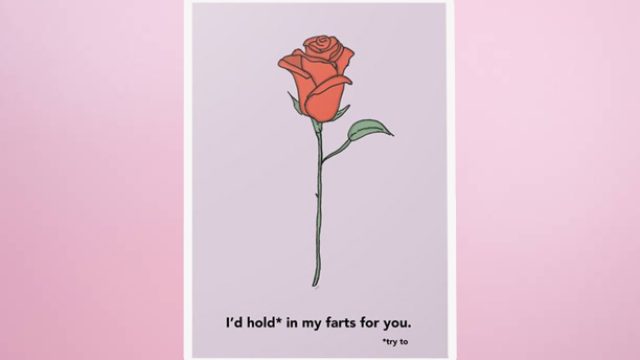 Relationships are complicated, but around Valentine's Day, the awkward questions and uncomfortable quirks we usually ignore seem to come into sharp focus. If your relationship is undefined (aka there are no titles) and you're experiencing existential panic over what to do on V-Day for your dating partner/part-time lover/man- or woman-panion, you're not alone. The good news? One of your favorite dating apps has set out to fix this problem.
This year, Hinge teamed up with Society6 to bring us a collection of Valentine's Day cards designed by 15 artists that fit any dating situation, no matter how complicated it might be.
There are super cute and affordable cards for any relationship status—whether you're living together, just had your first date, or have been seeing each other for a few weeks and you feel really awkward about whether or not to even acknowledge V-Day in their presence this year.
No, seriously. There's even a card that says "Is it weird that I got you a Valentine's Day card?" Every base is covered, y'all.
If you're the kind of person who overthinks everything, this one is for you: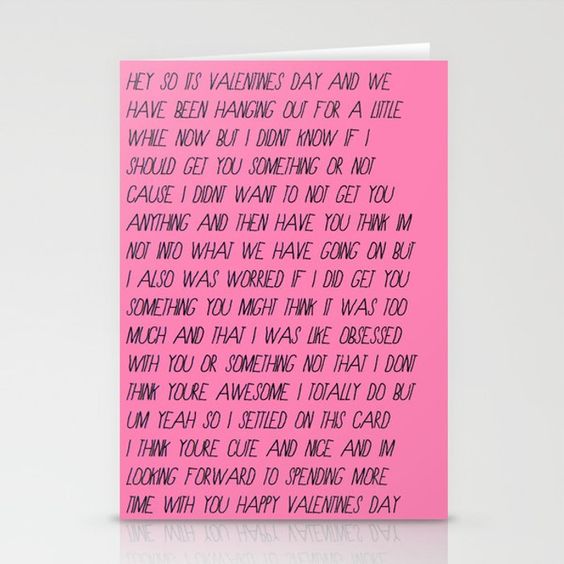 If you want to truly show your appreciation (and get a few laughs):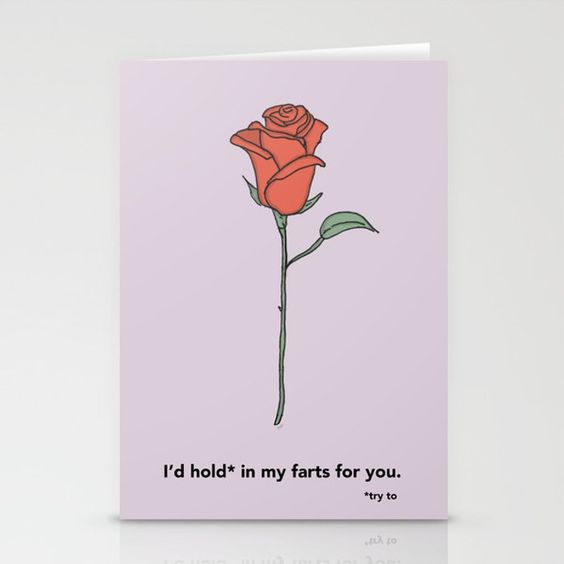 If you're still not sure how your boo feels about you/V-Day: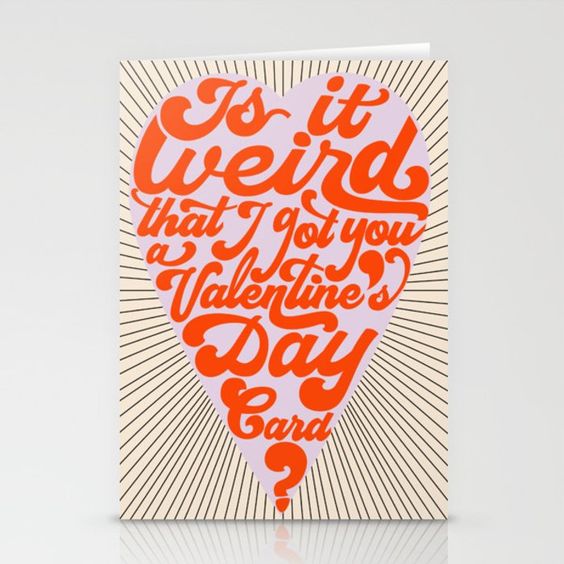 Or if you just want to give your friends a super cute card for Galentine's Day instead: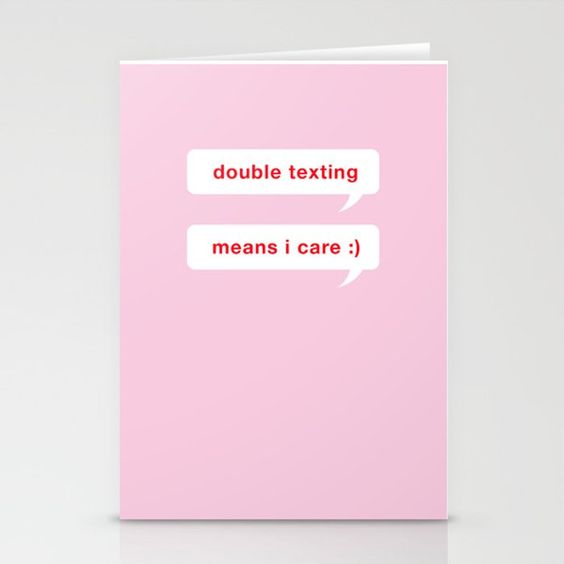 See? There's something for everyone—and if you're interested, the cards are already for sale. You can grab them on Society6's website, and as long as you order before February 3rd (that's this Sunday), you'll get them before Valentine's Day.
The cards come in packs of three, five, and ten, starting at $4.99 for a three-pack, and shipping is free. What are you waiting for?