Ouch! This Valentine's Day cactus came with a warning for the recipient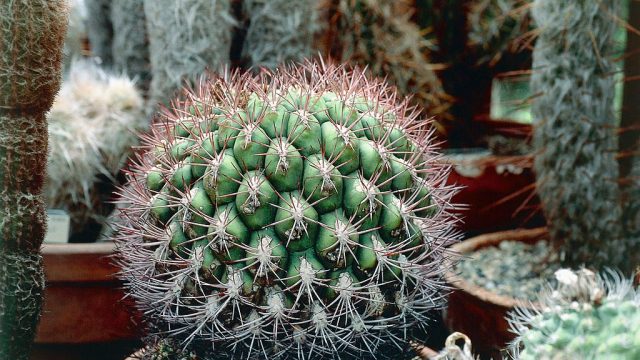 Traditionally, today is designated for spreading warm, fuzzy feelings to your loved ones, your pet, yourself and to whomever else makes you all starry-eyed and giddy, but the person who bought this Valentine's Day cactus bouquet that included a warning (!) clearly did not intend to send any love to the recipient.
While we haven't been fortunate enough to escape our share of truly awful Valentine's Day gifts, this prickly present spells drah-ma in the worst possible way, and it's not because of all the work that comes along with taking care of a plant.
According to Reddit user megahawk, the situation appears to be way more serious than a simple underdeveloped green thumb. A picture shared by the redditor's wife, who works as a florist, reveals what she refers to as "the saddest Valentine's Day order she ever took":
Ooohhh. That is uh, unlike any V-Day note we've ever read. There was no further back story provided, and the image has since been removed from Reddit, but this sad note leaves pah-lenty of room for interpretation. Esquire once deemed mayonnaise as the worst Valentine's Day gift ever, and prior to the appearance of this revenge gift, we might've been inclined to agree.
However, in our humble opinion, this cactus easily surpasses mayo — whoever sent this is probably feeling really crappy, or maybe even angry, and who wants to deal those emotions on today of all days?
We can only guess what's going on here, but it definitely makes us feel awful and icky inside, and even more inclined to have a dog as our Valentine's Day date.