This Valentine's Day brownies recipe hilariously forces you to face the truth about your relationship
Who wants dessert? Everyone? Of course you do. Well, thanks to You Suck at Cooking's Valentine's Day brownies recipe, you can easily satiate your sugar craving. But as with all of the YouTube channel's food tutorials, this sweet treat comes with a special twist.
So, if you're coupled up, this delectable dessert can help determine whether you're in a secure romantic relationship or whether you should cut your losses, take the entire pan of baked goods and sprint in the opposite direction as quickly as possible.
Even though there's no debating why chocolate is the best, you're probably dying to know how TF a single batch of brownies can have all that power.
What's that? Oh, oops. We got distracted by all of that yumminess and temporarily slipped into a chocolate-y catatonic state. But back to these therapeutic brownies, y'all. They're basically like the Iyanla Vanzant of desserts because they are here to fix your life, if you're willing to be open and honest.
But first you have to cook 'em. Start out by combining the following ingredients in a bowl: a half cup of flour, a touch of love, a cup of sugar, a drop of furiousness, a cup of cocoa powder with a spritz of regret, melted butter and two eggs with a sliver of ambivalence. In case you don't already know, that looks exactly like this: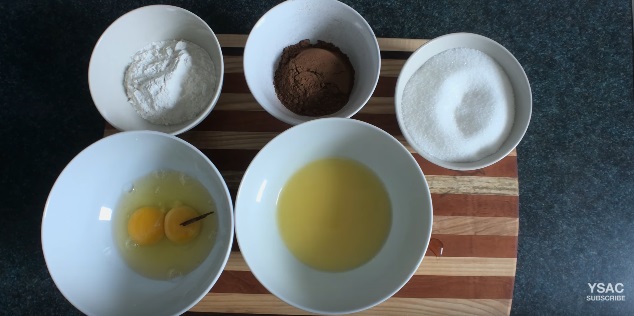 After combining everything in a single bowl, you place the mixture in a greasy pan (their words, not ours) and bake at 350 degrees. AND NOW COMES THE FUN PART: using the lure of the brownies to force the one you love to answer ALL your uncomfortable relationship questions, like: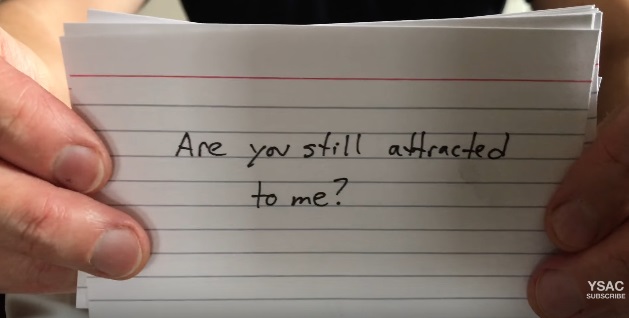 If you don't know the answer to that question, we suggest you watch the full video and rehearse in case your significant other sees it first and bakes these brownies before you do (which obviously gives them the upper hand):
https://www.youtube.com/watch?v=Ixe_NYTSFwo?feature=oembed
Happy baking, everyone! And remember if you answer any of these questions the wrong way, at least you'll walk away from your relationship with a delicious brownie recipe in which to drown your Valentine's Day breakup sorrows.