15 Cute Valentine's Day Date Ideas that Don't Require Leaving the House
At-home date night never looked so romantic.
Real talk: Valentine's Day can be expensive. Flowers, chocolates, and the perfect gift are costly as it is, but then when you add in a multi-course prix fixe Valentine's Day dinner, the whole thing can get seriously pricey fast. We're not saying there's anything wrong with doing Valentine's Day to the nines; it's fun to go all out and celebrate your love with your sweetie. But really, there's no need to break the bank. Especially this year, when so many couples have spent more time together than ever due to the coronavirus pandemic, plenty of people have a clearer idea of what really matters this holiday: spending quality time with your significant other.
And since many states still have restrictions when it comes to dining, gathering, and more, your best bet might be opting for an at-home Valentine's Day date idea. Sure, you've probably already spent ample time at home with your partner this year, but there are tons of ways to make Valentine's Day feel like an extra special occasion. Plus, the bonus of doing an at-home celebration is that you'll have each other's undivided attention instead of trying to talk over strangers in a restaurant crowd. Consider turning off your phones and planning one of these cute, romantic Valentine's Day date ideas that you can enjoy from the comfort of your home.
1. Cook each other's favorite meal.
Does your sweetie love stuffed peppers? Do you crave crème brulee? Trade recipes. There's something special about working together to create a meal you'll both enjoy. When your Valentine's Day dinner is cooked with love, it tastes even better than a five-star sirloin steak.
2. Or, light some candles and eat takeout.
It's okay if you're not big on cooking. Pick up or order in something yummy (bonus points if you let your partner choose the restaurant) and light some candles to set the mood. It's just like you're out at a fancy dinner. Let's be real: A pepperoni pie from your favorite pizzeria will always be better than foie gras.
3. Get super dressed up, just because.
Just because you're staying in doesn't mean you can't get dressed up. This is an excuse to wear your perfect Valentine's Day outfit and try a cute Valentine's Day makeup look. Who cares if the only person who sees it is your S.O.?
4. Have a photoshoot.
While you're dressed up, take the opportunity to snap some memorable photos. Prop your phone up and use self-timer mode to play around with poses for the two of you or take turns directing each other in a creative way. Check out Pinterest or Instagram for tons of cute couple photo inspiration, then pick your favorite snap of the two of you to print and frame later.
5. Host a virtual couples game night.
If you want to get your couple friends involved in celebrating the holiday, invite them to participate in an interactive virtual game night. Buy a pack of Jackbox games and have everyone join in on their own device, go for a round of Codenames online, or even try an online version of Cards Against Humanity. You'll feel like you were able to socialize with friends while engaging in some friendly competition with your partner, which is a great way to spend V-Day, in our opinion.
6. Sign up for a virtual paint and sip.
Since you probably can't get out for an in-person paint and sip experience, sign up for one online. Sites like Course Horse and Paint and Sip Live offer tons of classes geared specifically towards couples, making it a great option for a fun and different at-home Valentine's Day. Some sites will even ship you all of the paint supplied beforehand, meaning all you'll need is a bottle of your favorite wine.
7. Indulge in an at-home spa night.
Take a bubble bath together, break out the foot spa, and give each other massages. The couple that sheet masks together, stays together.
8. Set up a wine tasting.
Wine, much like food, is somehow magically more expensive on February 14th. Instead of spending tons on a wine tasting at a restaurant (which may not even be an option this year), set up a flight for less at home. Sure, you won't have a sommelier to give you tasting notes. But it's much more fun to make them up on your own.
9. Write each other love letters.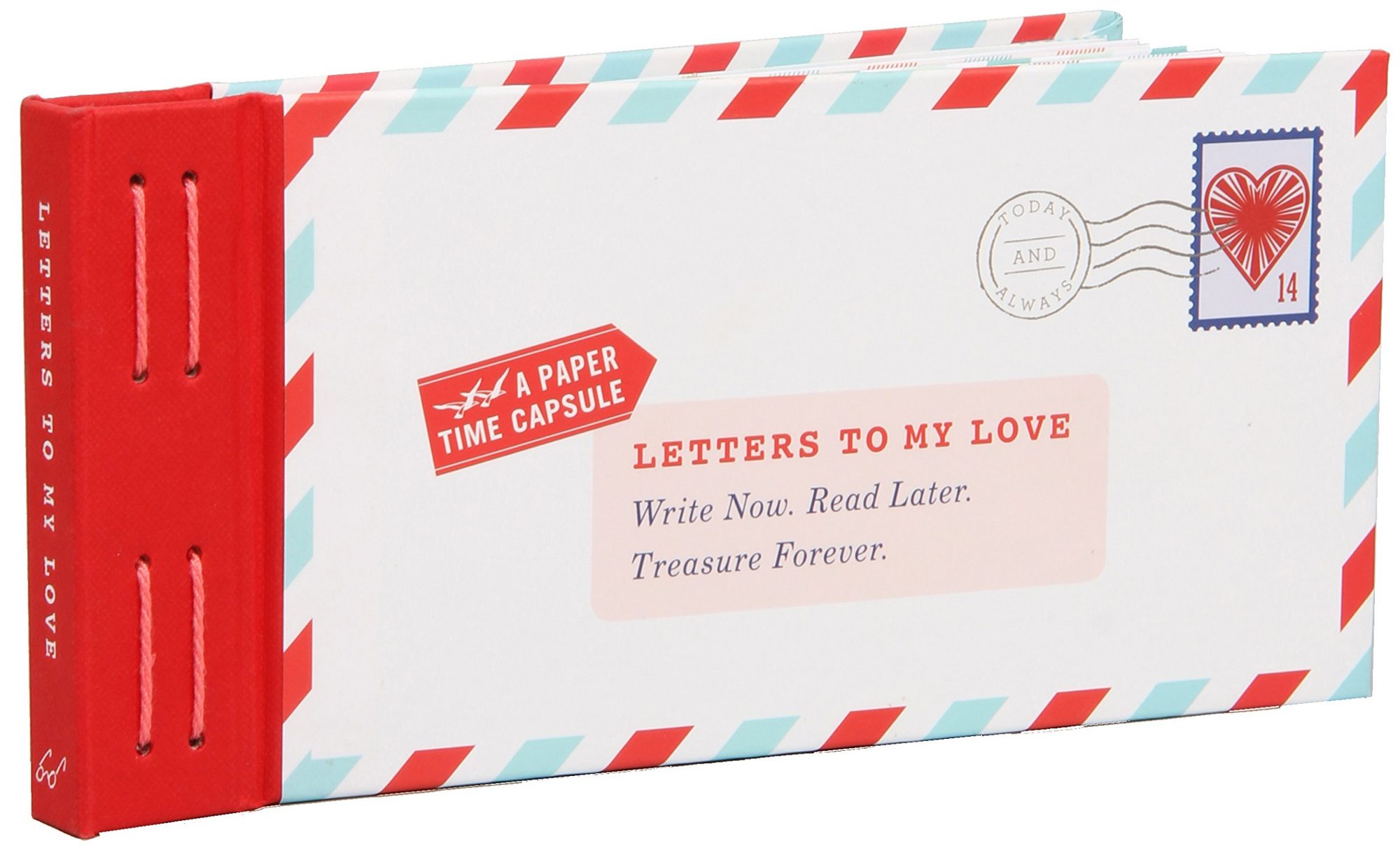 Letters To My Love Book
Shop it
Amazon
Whoever said that romance is dead is in serious need of a love letter. Take a page from your grandparents and spend time expressing why you love your partner. Not in a note on your phone, and not in an Instagram caption (though you certainly can do that, too)—on paper, in pen. Then, trade letters, or read them out loud to one another.
10. Watch Valentine's Day episodes of your favorite TV shows.
Friends, The Office, Parks and Recreation, 30 Rock, Modern Family, and How I Met Your Mother all have Valentine's Day episodes. What are you waiting for? It wouldn't be V-Day without Liz Lemon exclaiming, "Happy Valentine's Day, no one!"
11. Or, watch your favorite rom-com.
Everyone has different tastes when it comes to their favorite movie to watch with their significant other, but Valentine's Day calls for a little romance so get in the lovey-dovey mood by pressing play on a rom-com you both enjoy. Or, take a totally different route and watch an action or horror movie. Then, get cozy and cuddle up.
12. Ask each other questions.
When was the last time you had a long conversation with your partner? Not about what to make for dinner or who's booking the Airbnb for your cousin's wedding, but a real conversation? Whether this is your first Valentine's Day together or your tenth, there's still something new and interesting you can talk about. Start with these questions to ask a girl you're dating or these questions to ask a guy you're dating and see where the convo takes you.
13. Make a joint bucket list.
Every couple has things they want to see, do, and experience together. From big goals like skydiving in New Zealand to small ones like petting manta rays at the aquarium, Valentine's Day is the perfect time to write them down and commit to making them happen—even if some things are uncertain right now.
14. Meditate together.
Though it might not sound like the most romantic thing in the world hear us out: Couples meditation is a fantastic way to relax and reconnect. Plus, research has shown that it can help you feel closer and more open with your partner. Light a few candles and put on a guided mediation to transport yourselves to a more relaxed state. It's extremely intimate.
15. Have really, really good sex.
It's easy for your sex life to get boring when you're in a routine or you and your partner have both been working from home (and in your pajamas) for the last 10 months, so make it a point this Valentine's Day to spice things up in the bedroom. You can explore tantric sex, listen to audio erotica together, or switch it up by trying a brand-new steamy sex position. Take the time to communicate with your partner on an intimate level about what you'd like to try. If you're not sure where to start, apps like Dipsea and Kindu provide inspiration and ideas to get you in the mood.
Remember: Valentine's Day isn't about what you do, it's about who you spend it with. As long as you're together, you'll have a blast with any of these at-home date ideas.