The latest makeup trend might be a highlighter for your vagina, and we have questions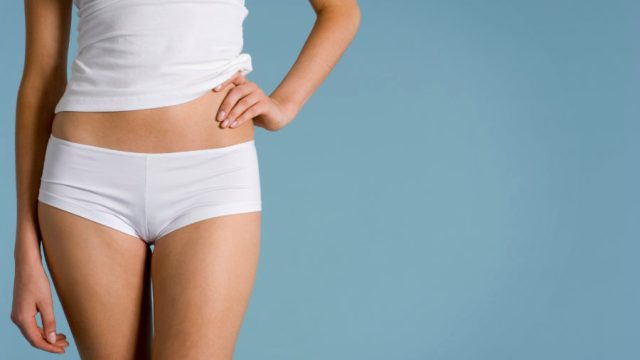 Every time we think we've heard it all when it comes to vagina trends, something else comes out to remind us that altering our lady parts is a never-ending and bizarre situation. Case in point: This new product called the Very V Luminizer is a vulva highlighter, and yes, it's designed to "highlight, soften, and illuminate" your vagina.
We know, we're shaking our heads, too. This new highlighter goes where you never, ever thought to put highlighter, because suddenly our vaginas also have to be dewy and contoured to perfection.
Scandinavian brand The Perfect V has a whole line of products designed to "rejuvenate, enhance and beautify the V," which anatomically refers to a woman's vulva…with most of the products coming in pretty pink packaging, of course.
Touted as "a new revolution in women's beauty," the products are designed to "keep your 'V' in shape, and make you feel good all over." The Very V Luminizer gives a "luminious iridescent color to add some extra prettiness" to the vagina. Ummm…okay.
All jokes aside, we fully support women doing whatever they want with their vaginas, as long as they're safe…but it's hard to tell if a vagina luminizer is going to take the beauty world by storm just yet. The products are only sold in Scandinavia thus far, so it's too early to tell if women around the world will soon be walking around with luminous lady parts.
The aim of the luminizer is to moisturize, soothe, and soften skin, while "making it appear more youthful and fresh" and minimizing "the appearance of skin imperfections." If you are looking for new ways to moisturize your vulva, check it out. But here's a friendly reminder: Your vagina and vulva are perfectly beautiful just the way they are…even if they don't glisten in the late afternoon sun.