Uzo Aduba from "Orange is the New Black" got such fabulous bangs, we want to cut our hair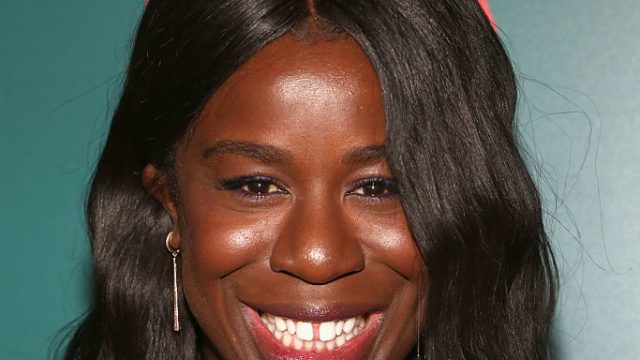 One of our favorite stars of Orange is the New Black is Uzo Aduba, who plays Crazy Eyes aka Suzanne on the show. She's known for her tightly twisted hair on the show, but in real life, Uzo is an absolute style goddess.
On Orange is the New Black, Uzo is stuck wearing a lot of prison brown and her usual hair.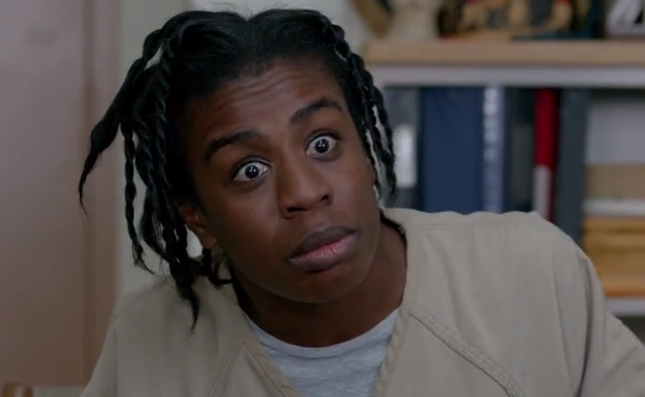 Suzanne is an incredible character, and Uzo plays her with such an incredible fire, but she doesn't get to have a lot of fun with style.
But in real life, the actress just debuted some amazing new bangs that have us running to the salon.
"Bangin'" is right, Uzo. We love these soft, long bangs that will look just as amazing straight as they will swept to the side. Her bangs are so fierce that they make us want to try bangs again. We might regret them in a few weeks, but dang, if we could look anything close to Uzo, it's totally worth the risk.
Check them out here, after brunch with fellow OITNB star, Natasha Lyonne.
Natasha is rocking some pretty sweet bangs of her own.
That's it, we're doing it.