Usher's new "No Limit" remix is what we're listening to allllll weekend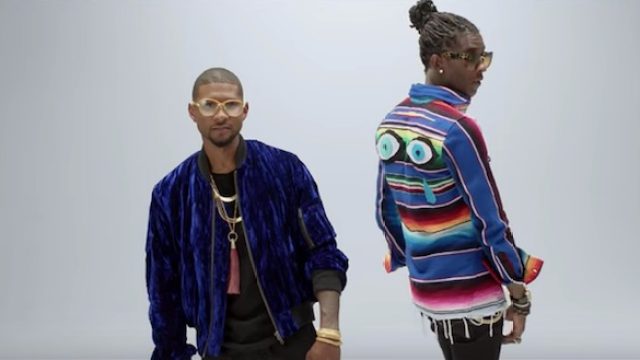 While everyone was waiting for Frank Ocean to finally drop his visual album Endless, Usher surprised everyone with a new remix that we didn't even know we needed. Back in June, the hitmaker dropped "No Limit" with Young Thug and now he's released a new "G-Mix" to his catchy tune.
"No Limit" is definitely going to be a club hit.
The 37-year-old singer promised his hit single "No Limit" was going to be star-studded. Boy, did he deliver. After dropping the video, the singer enlisted every rapper imaginable for his remix — 2 Chainz, Gucci Mane, A$AP Ferg, Travis Scott, and No Limit Records CEO Master P.
https://www.instagram.com/p/BItHi6Ih2-F
If the title of the song isn't indication enough, the "G-Mix" is a tribute to Master P's label and roster. On the track, Master P starts the song off and he even references his own 1998 single "Make 'Em Say Uhh!"
We're putting this song on repeat alllll weekend.
The "Let's Get 'Em" rapper seemed more than excited about the collaboration, sharing an Instagram and Twitter post with a snippet of the new tune.
"It's time for the G-Mix Usher let's show em how it's done."
He called out the rest of the crew, and A$AP Ferg followed suit.
2 Chainz also got in on the action, promoting "No Limit" to his followers.
Fans were thrilled about the all-star remix, too, tweeting that the song was "fire."
A music video for the remix isn't out yet, but you can get your weekend started with the "No Limit" video on YouTube.
https://www.youtube.com/watch?v=3w0yqAdJ1iY?feature=oembed