Jordan Peele's Us just broke this major feminist record, and hell yes!
Jordan Peele's Us premiered in theaters on March 22nd and it's already broken a major record for women of color. The highly intense movie follows Adelaide (Lupita Nyong'o) and her family as they vacation at their beach house. However, things quickly descend into terror when they encounter their own dangerous and sinister doppelgängers (it's reaaal scary).
And the movie officially had the highest grossing opening weekend of a film with a black female lead ever.
The movie brought in $70 million (which also makes it one of the biggest opening weekends of an original horror movie in general, NBD). Basically, Peele has reminded the industry that on-screen diversity and inclusion is profitable, countering a longstanding Hollywood narrative that non-white and female-led movies don't sell tickets. And the writer/director absolutely plans to continue making projects that star people of color. When speaking at an event at the Upright Citizen's Brigade Theater in Los Angeles on Monday, 3/25, Peele said,
"The way I look at it, I get to cast black people in my movies. I feel fortunate to be in this position where I can say to Universal, 'I want to make a $20 million horror movie with a black family.' And they say yes. I don't see myself casting a white dude as the lead in my movie. Not that I don't like white dudes, but I've seen that movie.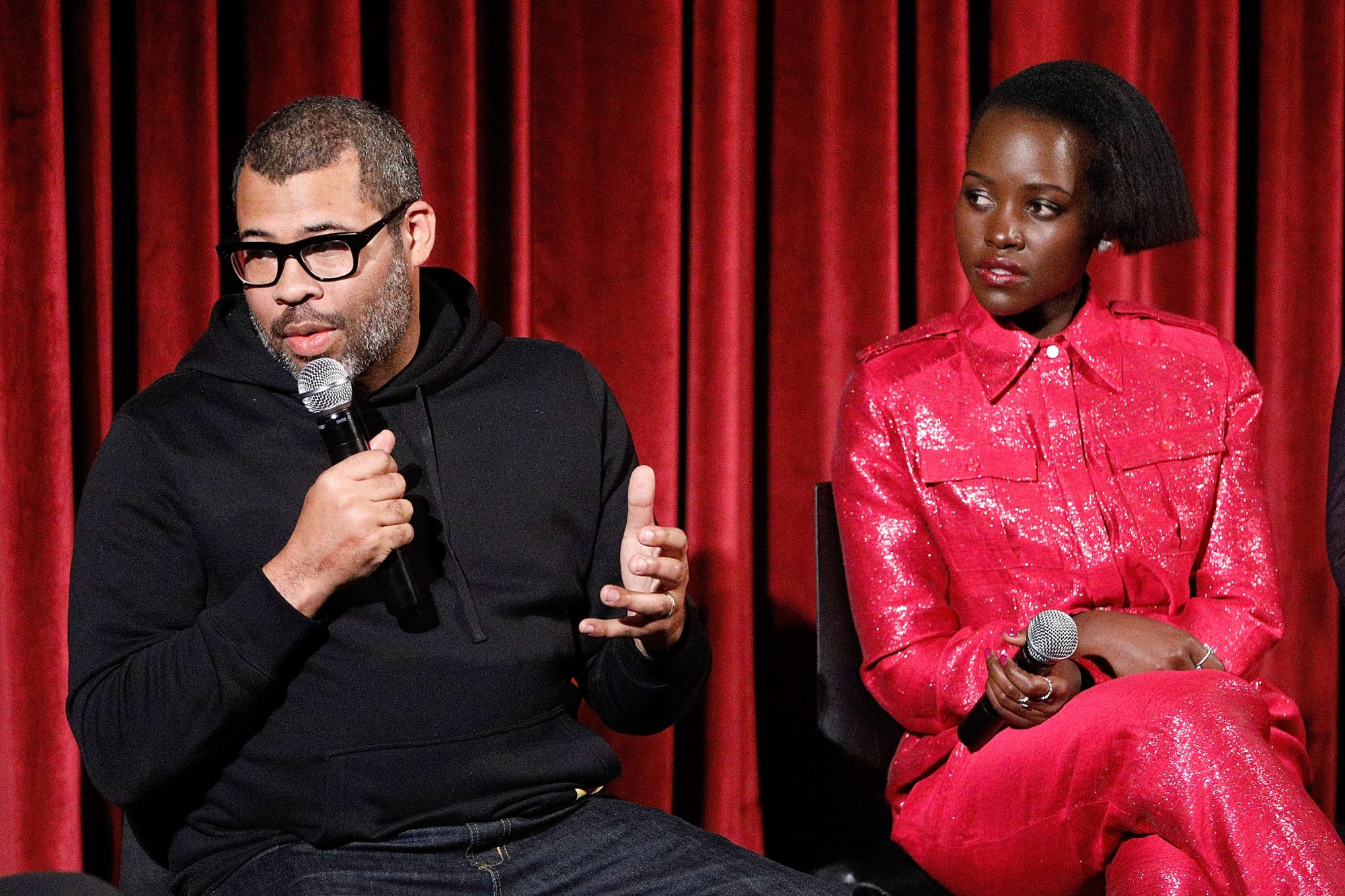 And if Us's opening weekend is any indication, audiences 100% agree.