This guy transformed himself into Ursula with makeup, and our poor unfortunate souls are screaming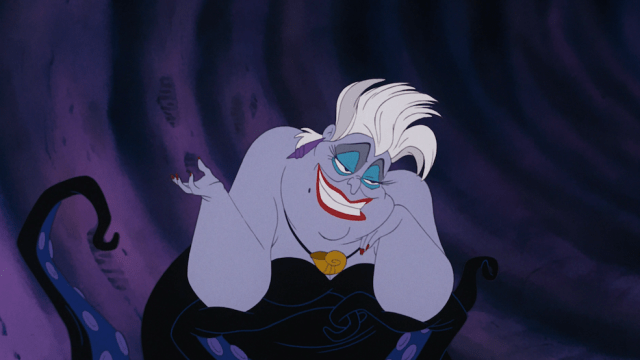 Listen, we cover a lot of makeup transformations around here. Women transforming themselves into Disney princesses, or Ed Sheeran, or whatever. Makeup transformations are a ~thing~ on the internet, and they are all super impressive. However, when we saw this dude cosplay as Ursula, we just about lost our damn minds.
He took this look to the Comic-Con masquerade ball where he took home three awards. Literally, give him all the awards. Who could have possibly looked better than this? After he won, he posted on Instagram, "Thank you to all the judges who said beautiful things about my work and what I do! you made my day. I am so honored for your kindness."
Awwww.
And because we know you're curious, here's what Davalos looks like in real life.
We could get lost in his Instagram feed for hours. His Disney-inspired makeup transformations and Cosplay are bonkers.
Here he is as the Beast from Beauty and the Beast…
…and as Lumiere.
Maleficent from Maleficent and Snow White and the Seven Dwarfs.
Holy crap, Scar from The Lion King.
This is not HIM in that glass ball, but here is his version of Madame Leota from the Haunted Mansion ride.
Cruella de Vil from 101 Dalmatians.
Disney? Anybody out there? Someone needs to snatch this guy up quick — he is TOO talented.