Urban Outfitters is reclaiming this cowboy denim brand, and you will want a pair
Wrangler, the denim brand mostly synonymous with rodeo cowboys, has joined forces with Urban Outfitters and released a '70s-inspired collection just in time for summer. The capsule line features Daisy Duke-style denim shorts, ringer tees, and a really cute sports bra. If you want to try your hand at Dazed and Confused cosplay or, as Racked points out, invoke the cute camp style seen in Wet Hot American Summer, this collection couldn't be any more perfect.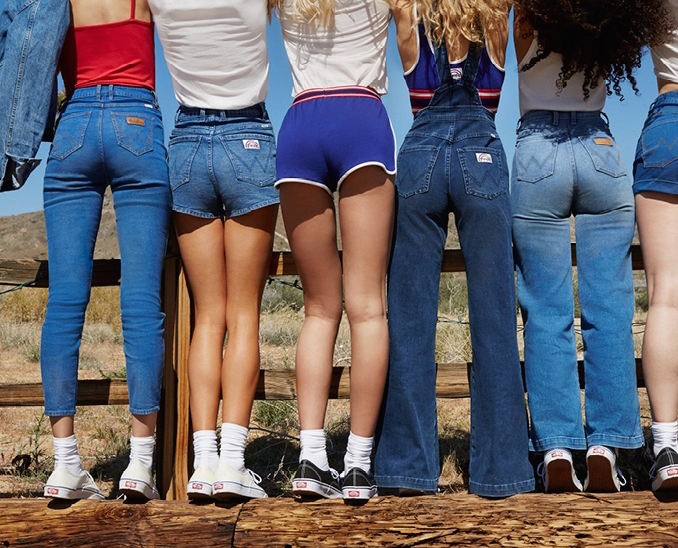 While you may have peeped styles from the westernwear brand priced pretty low in the men's section at Walmart, the UO collection ranges from $39 for their tank tops to $129 for a pair of overalls. Check out some of our favorite styles from the collection below.