Urban Outfitters released the most-cropped crop top we've ever seen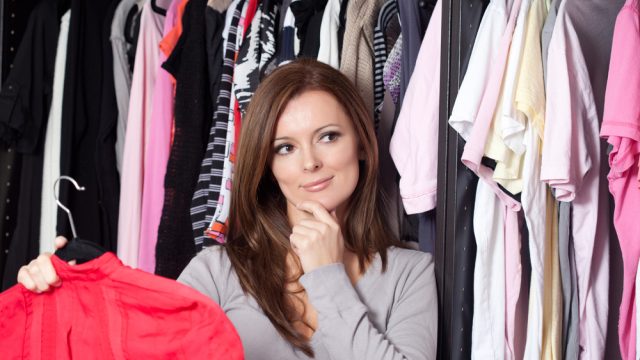 Even though fashion is constantly changing, some things remain the same. Like how you can always count on Urban Outfitters push boundaries with their unique cuts. And now, they just released the most-cropped crop top we've ever seen!
While this is not the first and only time Urban Outfitters has graced us with a mouth-dropping item, we cannot help but be surprised. The $16 piece of fabric looks like a cross between a sports bra and necklace. It might not be work-appropriate, but that doesn't mean you can't wear it to a rave or music festival.
https://twitter.com/udfredirect/status/840265075281784832
If you're wondering how on earth to style this, don't fret. All you have to do is layer the garment. According to the Urban Outfitter brand page, this look is channeling your favorite throwback fashion.
The site says, "Out From Under is a label exclusive to Urban Outfitters that draws inspiration from the detached nonchalance of the nineties grunge movement...Alternative, edgy and streetwise, Out From Under clothing will ensure you look as cool as you feel."
And we can totally see the No Doubt-style inspiration.  
Then again, when hasn't Gwen Stefani basically defined fashion for an entire generation?
This is not the first time Urban Outfitters has pushed fashion boundaries. How could we ever forget the $34 decorative rope knot? false
Or how about the platformed Birkenstock?
false
The company has been on the forefront of innovation for a very long time. And while we are usually totally onboard, there are times we can get a bit confused. Then again, who knows? Maybe you'll have the guts to try out the most-cropped crop top ever and discover a completely new part of yourself.