Don't sleep on Urban Outfitters' impressive and affordable beauty section
When was the last time you checked out Urban Outfitters' beauty section? Because if it's been a while, do yourself a favor: Mosey on over there and prepare to have your mind blown! Turns out that slowly and sneakily, UO has been curating a really interesting and varied selection of products including small indie brands, well-known cult faves, and Korean beauty staples.
They also just started carrying Milk Makeup products, predicted by insiders to be the next "cool girl" brand. It's official — Urban Outfitters' beauty selection is seriously impressive and at a reasonable price point!
Check out 11 of the UO-carried beauty brands that we're currently obsessed with!
1. Mario Badescu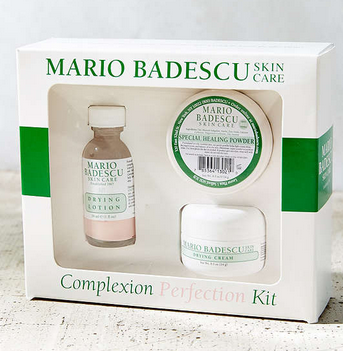 Mario Badescu has been one of the most consistent skincare lines for years: You can go down the list of their products and won't find a bad one in the bunch. Their Facial Spray with Aloe, Herbs, and Rosewater has long been a cult favorite, and for good reason; this stuff is great especially after after a stressful day or a long flight. UO is carrying Badescu's kits, such as the Complexion Perfection Kit for just $36, as well as individual products that will beef up your beauty cabinet without hurting your wallet.
2. TONYMOLY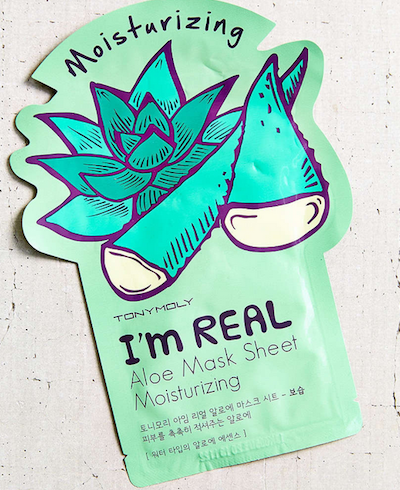 One of the first Korean brands to make their way over was TONYMOLY, who are particularly famous for their sheet masks. Urban Outfitters is currently selling them at $10 for a pack of four, which is a total steal! They're also carrying TONYMOLY's Chocolate Mushroom Pore Cream, that comes in an adorable mushroom-shaped container and helps keep your skin silky soft. These cuties are staples in any Korean beauty-devotee's skincare drawer!
3. Klurskin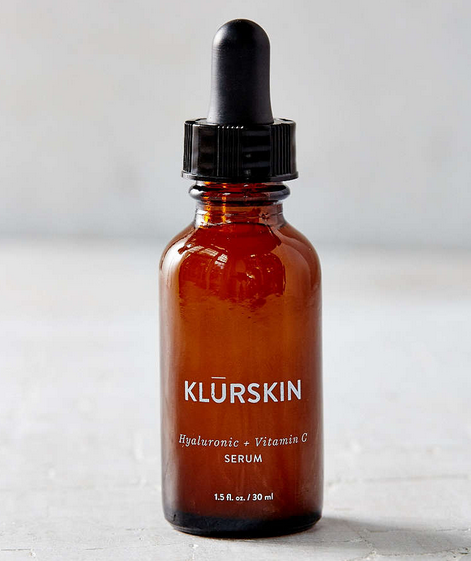 Klurskin is among the many small, indie, and natural brands that are available at UO. At $40, their Hyaluronic + Vitamin C Serum is on the higher side of the price scale compared to other products in Urban's repertoire, but it's actually amazing that they are offering such a high-quality product on a large scale. There is nothing better for your skin than hyaluronic acid and Vitamin C — and as with all serums, the longer you use it the more you'll be able to see results! With plenty of serum options, you'll be able to find exactly which one is best for your skin's unique needs.
4. Gourmand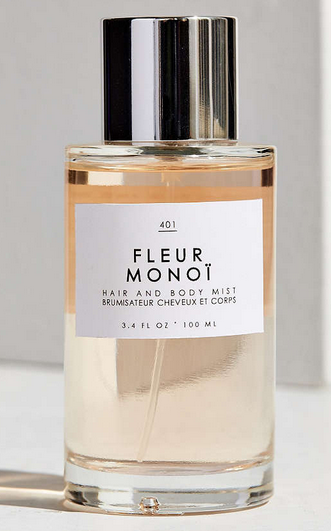 We can't talk about Urban Outfitter's beauty offerings without mentioning their abundant fragrance section, in particular the awesome Gourmand products. Their Hair + Body Mist ($24) is a perfect example of their fresh, bright, and clean perfumes. It can be used, as the name implies, on your hair for a more long-lasting scent, as well as your body, so you can be certain that you'll smell angelic as the day and night passes.
5. Milk Makeup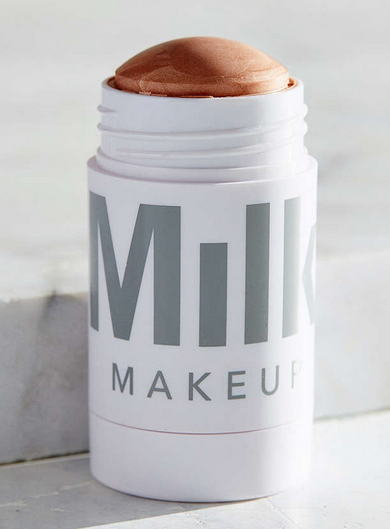 Word on the street lately is that Milk Makeup is about to change the game. They've harnessed the power of social media to create an image that is cool, fresh, and a step ahead of the trends. This line is made of high-quality, eco-friendly ingredients that look AMAZING. For example, their highlighter is a total standout in a time when every beauty line boasts the world's best highlighter. The $24 stick blends seamlessly into makeup to give you a natural glow that isn't too bronze-y OR too space age-y. (For that, you're going to want to try their Holographic Stick!)
6. Aquarian Soul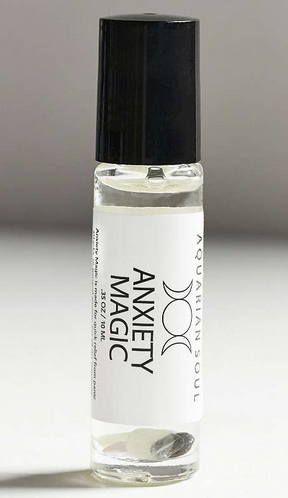 If you happen to be a bit of a worrier, like, ahem, some of us, then Aquarian Soul's oils might be just what you need to ease some tension and find your zen. It comes in a small container with a roller ball to apply it to your wrists or temples that you can easily keep in your bag or at your desk at school or work. Their Anxiety Magic Oil is full of delicious scents with calming properties like lavender, clary sage, and almond essential oils to help ease any tension you might be experiencing. It's sold out online, but you can try out their other products in the meantime, such as their $12 Amethyst Headache Oil.
7. COSMOS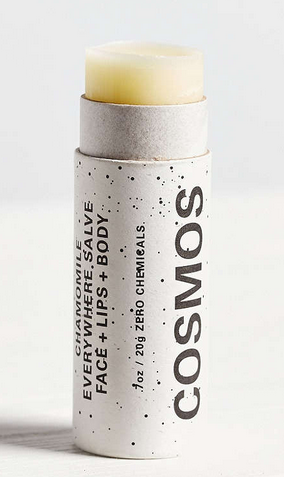 One of Urban's newest beauty brands is COSMOS, created by two herbalists who are committed to using clean ingredients that are healthy for your skin. COSMOS' Everywhere Salve is worth checking out because if there's anything we love, it's a product with multiple uses. Made of beeswax, chamomile, lavender, and olive oil, the $22 Everywhere Salve can be used not only as a lip balm, but on cuticles, cuts and scrapes, eyelids and more!
8. Anastasia Beverly Hills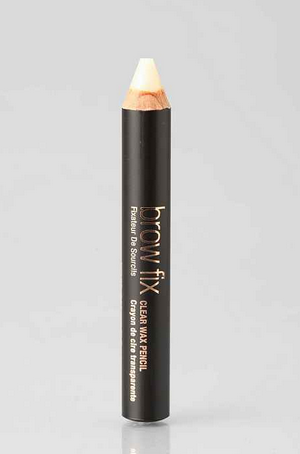 If you're a brow devotee, then you're surely familiar with Anastasia of Beverly Hills and will most likely be thrilled to hear that UO is carrying their famous products. If you've never tried Brow Fix, do yourself a favor and swing by Urban Outfitters to give it a shot. Layer it on over your brow powder to help hold your brow's shape, or use it to stop the edges of your lipstick from bleeding out. This $21 multi-use stick is perfect for a touch up on-the-go to help you feel more polished and put together.
9. Blackout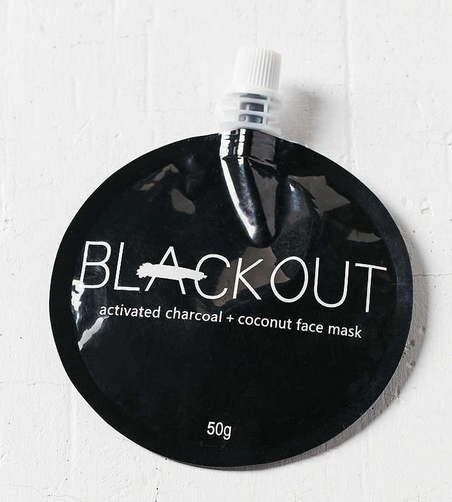 You've probably heard that activated charcoal has been dominating the beauty realm as the next big skin saver, so it makes sense that Urban Outfitters would want to include some charcoal products in their lineup. Blackout's Activated Charcoal + Coconut Face Mask not only comes in a cool and sleek little container, but it helps suck out impurities while hydrating and healing your face, thanks to the aloe and coconut oil in it. The $17 mask contains just three components, so you don't have to worry about any questionable ingredients!
10. Plantfolk Apothecary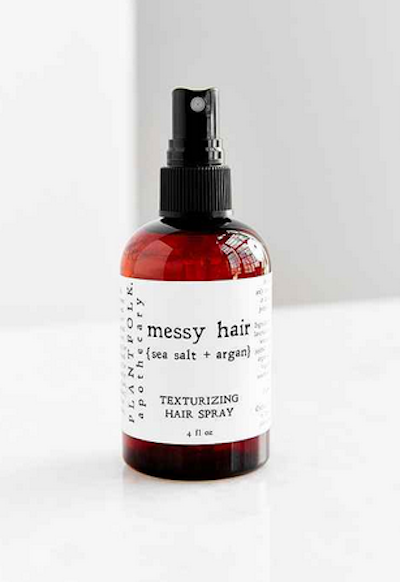 If you have an old-timey heart that beats strong for anything with the word "apothecary" in its name, check out Plantfolk Apothecary, because they really know their stuff. Their high-quality products are beautifully and simply packaged and contain only the purest ingredients that are ethically sourced, organic, and eco-friendly. Lest we forget about hair care, Urban carries their Messy Hair Sea Salt + Argan Oil Texturizing Spray ($24) to give you those perfect beach waves with a nice boost of volume.
11. Obsessive Compulsive Cosmetics

A cult favorite since they debuted a few years ago, Obsessive Compulsive Cosmetics are known for their long-lasting, highly-pigmented and excellent quality lip tars, so it's a real coup for Urban to be carrying them in their stores. OCC's hugely sought-after Lip Tars are the perfect addition to Urban's beauty closet, and their OCC x UO Lip Tar collaboration feature bold matte and metallic colors that are sure to line the drawers of beauty lovers everywhere for just $16 a pop.
What do you think? Is your interest piqued? It's definitely worth a peek into your nearest UO when you're in the mood to refresh your beauty cabinet!