Urban Decay's newest eyeshadow palette is truly a rainbow explosion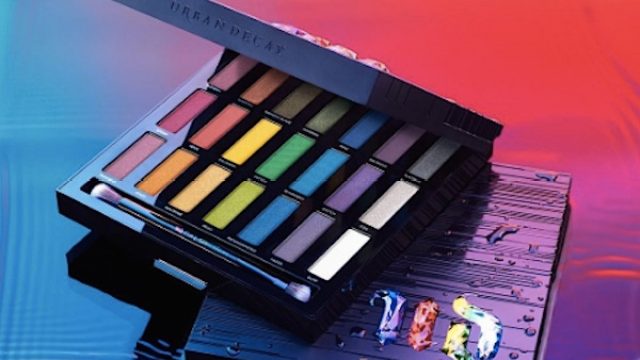 Urban Decay set the standard for makeup palettes years ago when their Naked series exploded. Their shadows always deliver when it comes to giving you amazing shades that are not just beautiful, but are of insanely high quality and look stunning on. So it's no surprise that their latest, Full Spectrum, looks absolutely incredible.
These rainbow bright shadows are a departure from their usually restrained tones, and we are loving it!
We can't believe how bold and striking these colors are! Can you imagine how fun these will be when you go out on the town?
With 18 new shades to play with, the combinations are endless!
When was the last time you saw a true white on an eyeshadow palette that wasn't for stage makeup? That is so badass! We love that you get a range of each bright color. Can't you just picture a gradient eyelid? We can't wait to see people go all out with these and experiment with the range of colors.
Keep your eyes peeled for a release date, because you know these are gonna go fast!