Urban Decay's new eyeshadow palette will make you feel like a character in an '80s synth movie
It's a fact that makeup can provide a creative outlet and release for those of us who are die-hard beauty junkies — the ability to transform ourselves physically will always affect how we feel about ourselves! So it's a special treat when a new and daring product comes along with true transformative powers, like Urban Decay's new eyeshadow palette, Afterdark! It's got a whopping 10 new shades to choose from that are all channeling a dark, cool '80s sci-fi film! We love bold makeup that makes a statement and this palette is just what we need to channel our inner synth goddesses. And since it's Urban Decay, we know it's gonna be good!
From the packaging we can already tell that it's going to contain multitudes!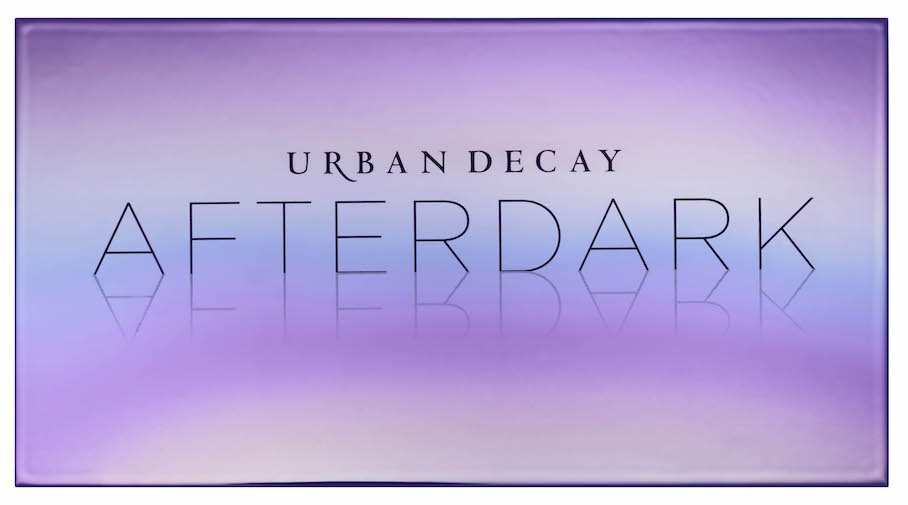 It looks like a sexy sunset you'd ride off into with your vintage convertible while your puffy sleeves billow in the wind!
We have a feeling that this is going to be THE makeup palette that every club kid needs to get their hands on — no matter how dark that dance floor is, you'll be able to see these stunning shades! It's got seven brand new colors along with three cult classics that we can't do without!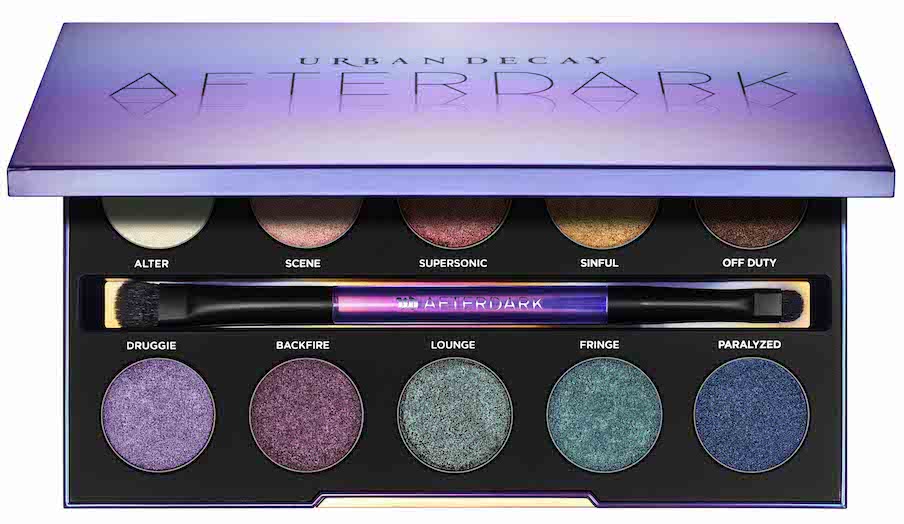 It looks just like what the kids at Tech Noir (the club in Terminator) would have worn. (Too obscure a ref? Showing our age?)
Not only do we get these 10 absolutely ravishing metallic, jewel-toned shades, but they come with a double-sided brush for the most convenient application.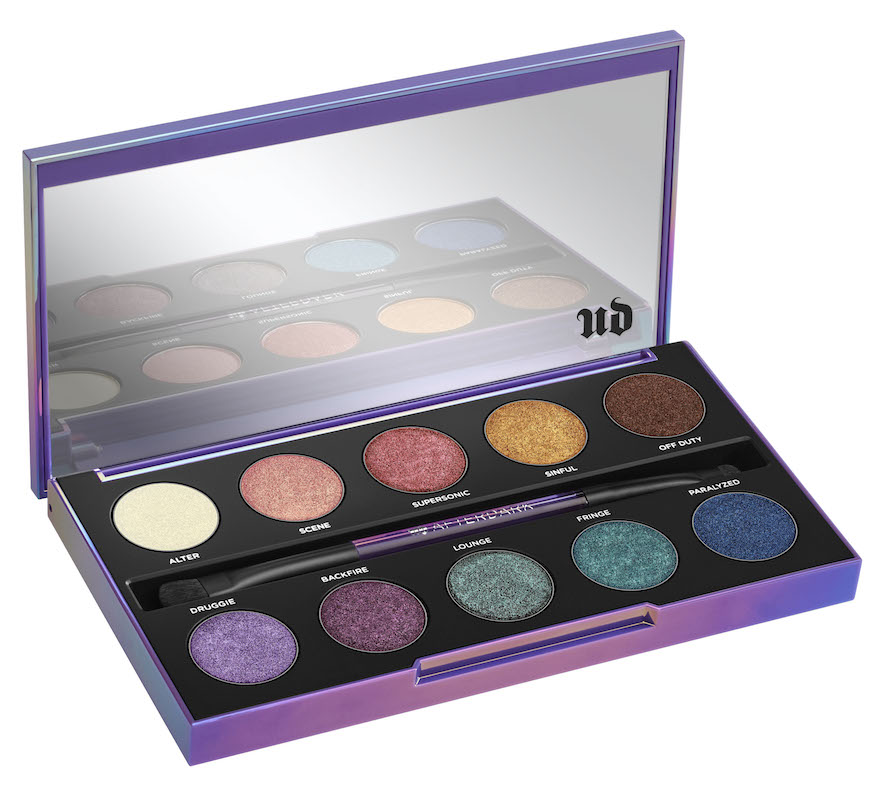 Pop it in your purse in the morning and when you're done at work you can glam up your entire look with this bad boy! It's even got a mirror so you can do it at your desk, in a cab, or wherever suits your fancy!
How did we actually survive the '80s without this palette? It captures the essence of a gritty, dark club playing Depeche Mode more profoundly than anything we've ever seen! These velvety, rich, blendable shadows are not only absolutely beautiful, but they're formulated to last through whatever your night may bring! (Wink, wink!)
The Afterdark Palette is available for $49 exclusively at Sephora or online.