Reminder: Urban Decay's Full Spectrum palette is available 'cause we all need bright eyeshadow in our lives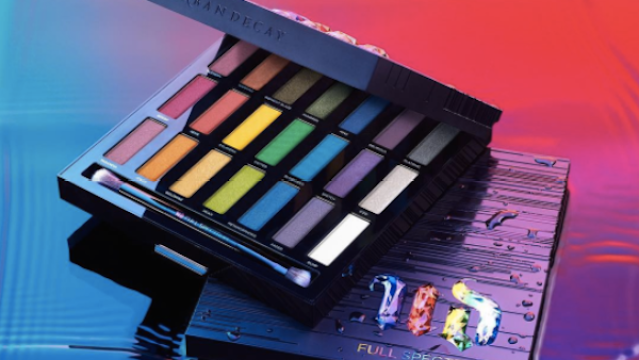 We get it, it's all about nudes. But remember a time, not so long ago, when it wasn't? When there was a great debate on whether or not your shadow should match your top, if your shadow should relate to your eye color, or if you should use a colored primer to make your shadows even more vibrant? Ah, the good ol' days.
Long before Urban Decay became the pinnacle of nude shadow palettes, it was where the cool girls went for bolder than bold lipsticks and shadows. Can you believe there was a time when olive green lipstick wasn't that accessible?
UD is giving us all the feels with their Full Spectrum palette, which is now available. It's got 21 shades, the most of any UD palette, and includes a matte white to get your gradient on.
The shades are organized in ombré trios, if you look at the palette in columns you'll notice the pre-arranged color schemes. It's 55 bucks on UrbanDecay.com and if you're stuck in a nude/bronze/peach-colored rut, here's some inspo on how to get back into color.
Go for a soft green lid and a glitter cut crease.
Make orange the new brown.
Balance color with the illusion of negative space.
Use turquoise on your lower lash line.
Seriously. It's addicting.
There's no wrong way to do it.
Happy blending!