You're going to want Urban Decay's newest eyeshadow palette
Guys, it's been six years since Urban Decay released its very first Naked palette and blew our minds. Six years. And in those six years, we've seen so many beautiful palettes and so many gorgeous Urban Decay colors have graced our eyelids. There was the amazing collab with Gwen Stefani, enough Naked palettes to make two vaults, and several Vice palettes. We loved them all.
When the makeup company released the fourth Vice palette over the summer, we ran to Sephora and threw our money at them. Now, be prepared for more makeup awesomeness, because Urban Decay just released a limited-edition Vice palette, and it's BEAUTIFUL.
The palette, which you can buy on Ulta.com for $56 is complete with 20 shades — a wonderful mix of smoky darks, neutrals, and fun brights. Many of them you might already recognize and are pulled from the company's history: Such as UV-B, Acid Rain, and Gash. But there are also a few new gorgeous shades, too. JUST LOOK: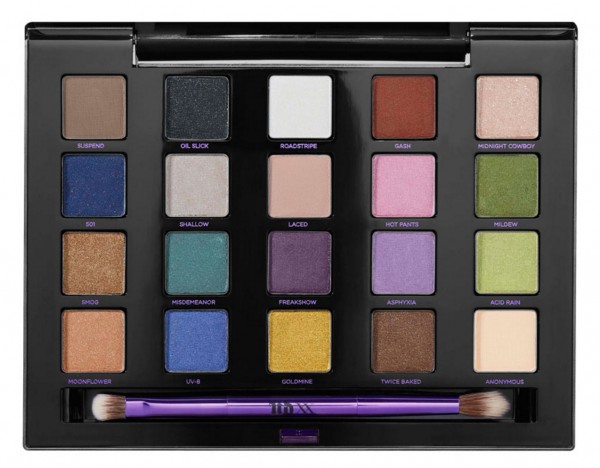 Oh, and naturally, the packaging is oh-so-pretty.
YEP. If you want it, you'd better nab it fast before this baby is out of stock. Urban Decay palettes *do* have a nasty habit of getting sold out veeeeeeery quickly.
Here's the palette link for your shopping needs.
(Images via Ulta, Twitter.)