Here's what you need to know about Urban Decay's Spring 2018 makeup launches
Get ready to update your beauty wishlist this holiday season because Urban Decay is launching a ton of new products, and let's just say, it does not disappoint.
The brand will roll out tons of fun new pretties between now and January 2nd — sadly you won't be able to request all of these goodies in your stockings stuffers this Christmas. But let's look on the bright side here, you can add most of them to your New Year's Eve beauty look and stock up gradually.
Besides, the late-launching beauty items will drop at the time of year when we all start feeling down and sink into that post-holiday haze, and there's nothing like a gorgeous new beauty package in the mail to cure the winter blues.
Speaking of blues, you'll find some of them in Urban Decay's new launches.
So are you ready to see what they have in store for ya? Let's do this.
1Urban Decay Distortion Eyeshadow Palette, $49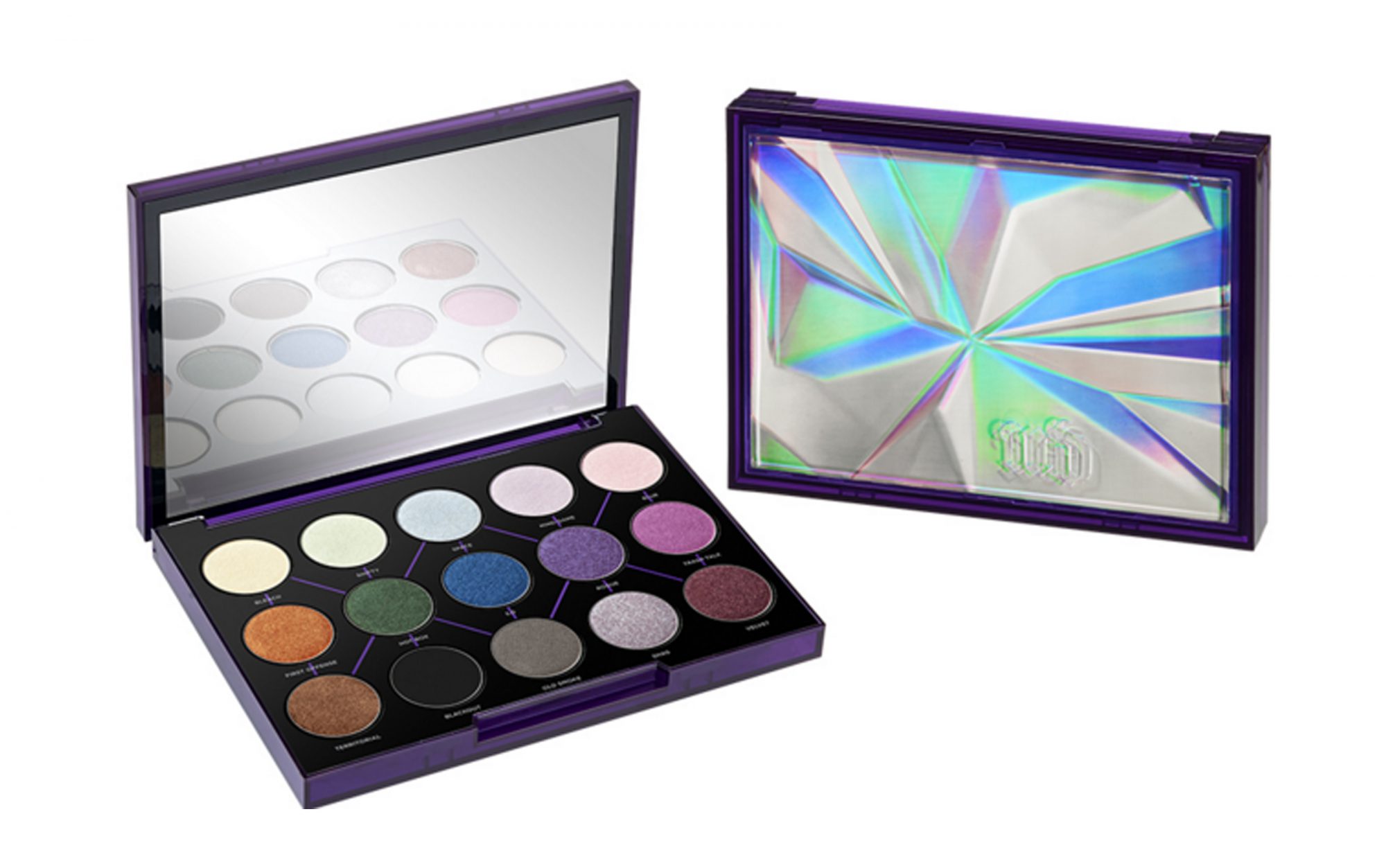 If the trippy, holographic packaging wasn't enough, let's talk about the bright shades in this palette. They run the gamut from bright purple to shimmery bronze, and they all pack the signature pigmentation we know and love UD for. The best part? These shades can be layered, so the possibilities are endless. It Launches December 14th.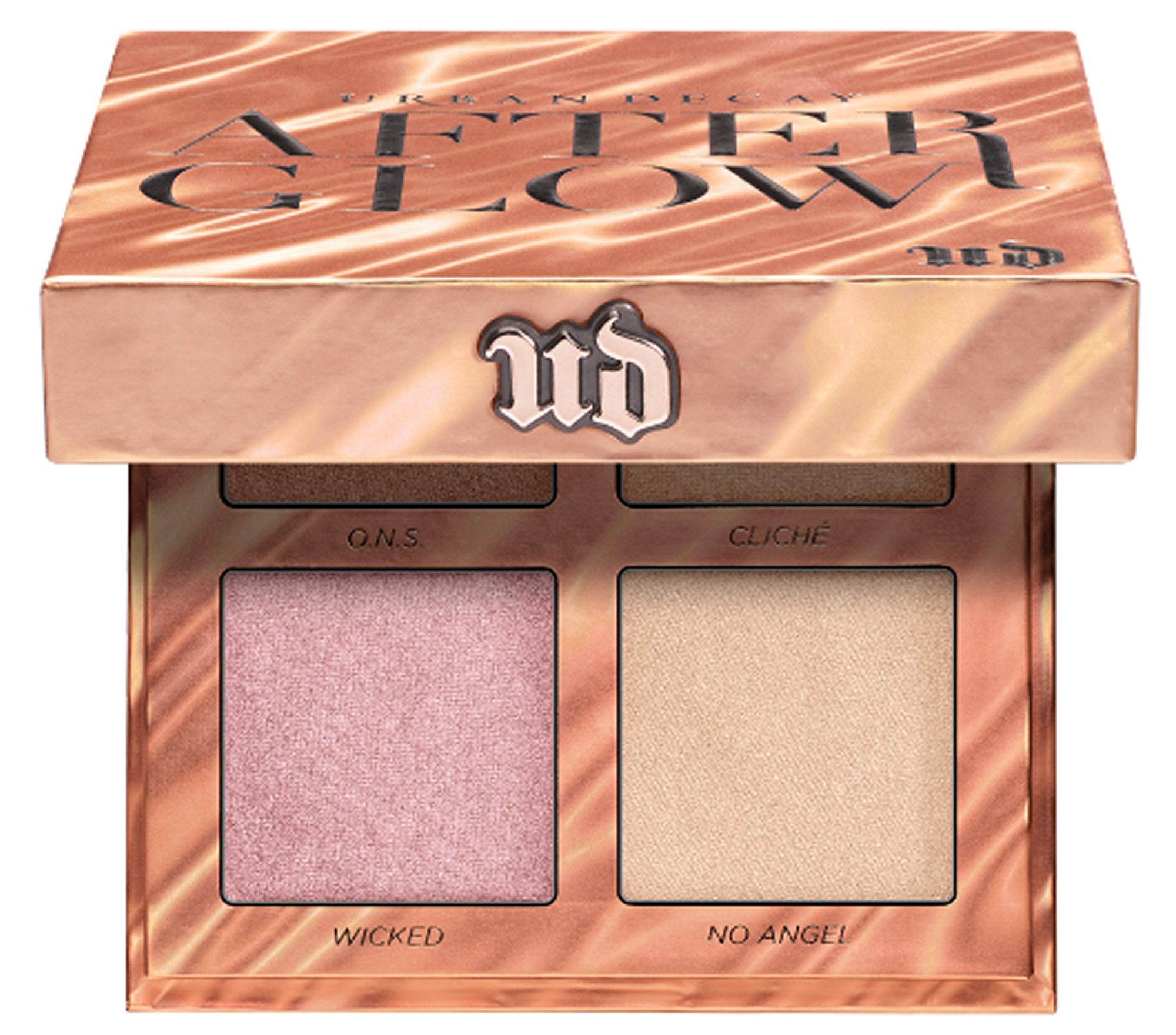 We love a good highlight, and we really love four good highlights, which is what you'll get in this palette. It combines four glow-y shades. Three wearable neutrals and one lavender-toned powder. Bonus: it's already available.
3Urban Decay All Nighter Pollution Protection Makeup Setting Spray, $34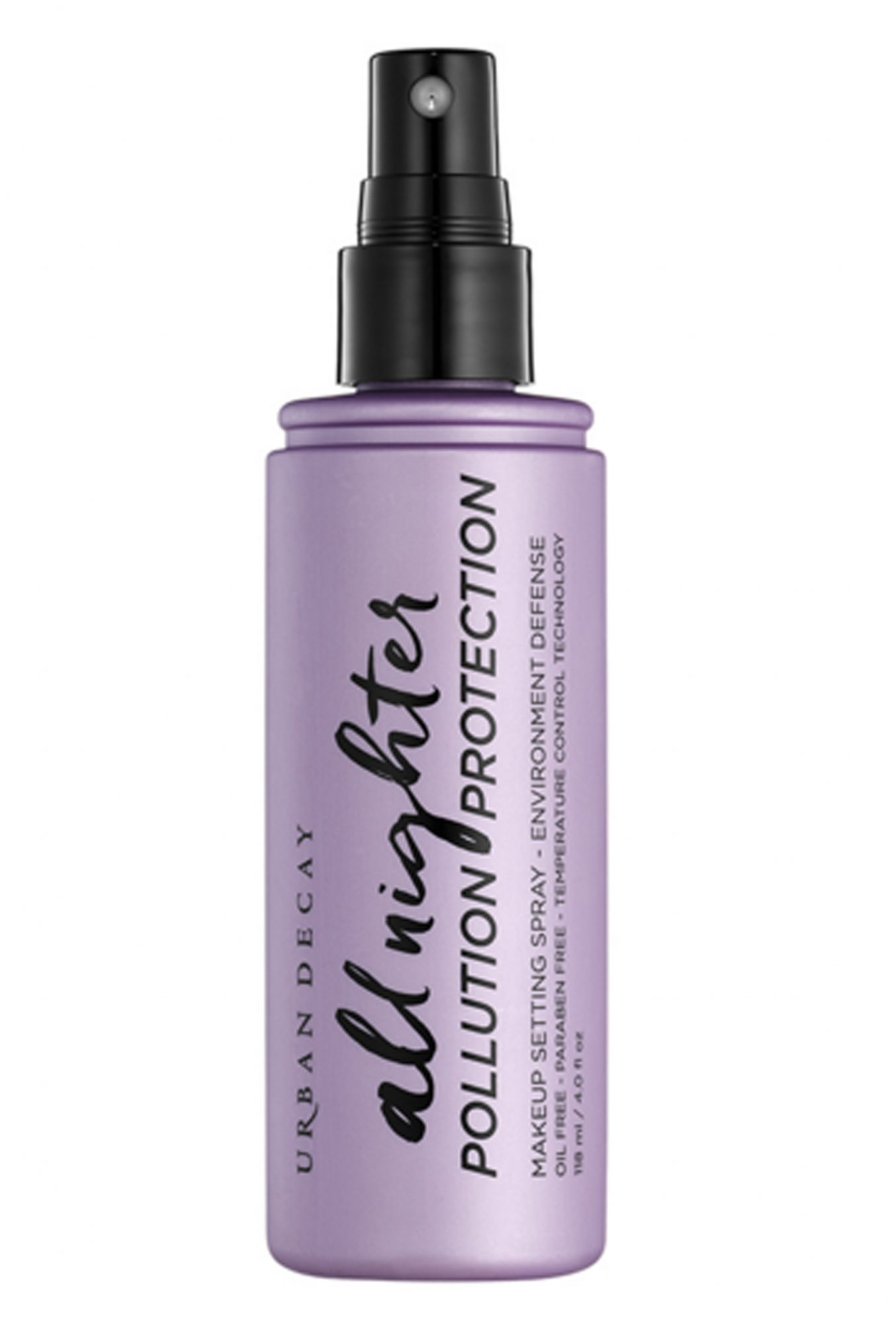 Keep your makeup in place all day long and protect your skin from environmental stressors while you do it. This reformulated cult classic includes protection from the free radicals, environmental damage, and pollution. Talk about giving a whole new meaning to the idea of adding longevity to your beauty! It launches on December 26th.
4Urban Decay Rebound Collagen-Infused Complexion Prep Priming Spray, $32

We could all use a boost of collagen and that's what this spray delivers. If you're craving the bouncy, hydrated skin you had as a child, this is what you need. This collagen-laced spray can be applied over makeup or on a bare face. It launches on December 26th.
5Urban Decay Drop Shot Mix-In Facial Oil, $34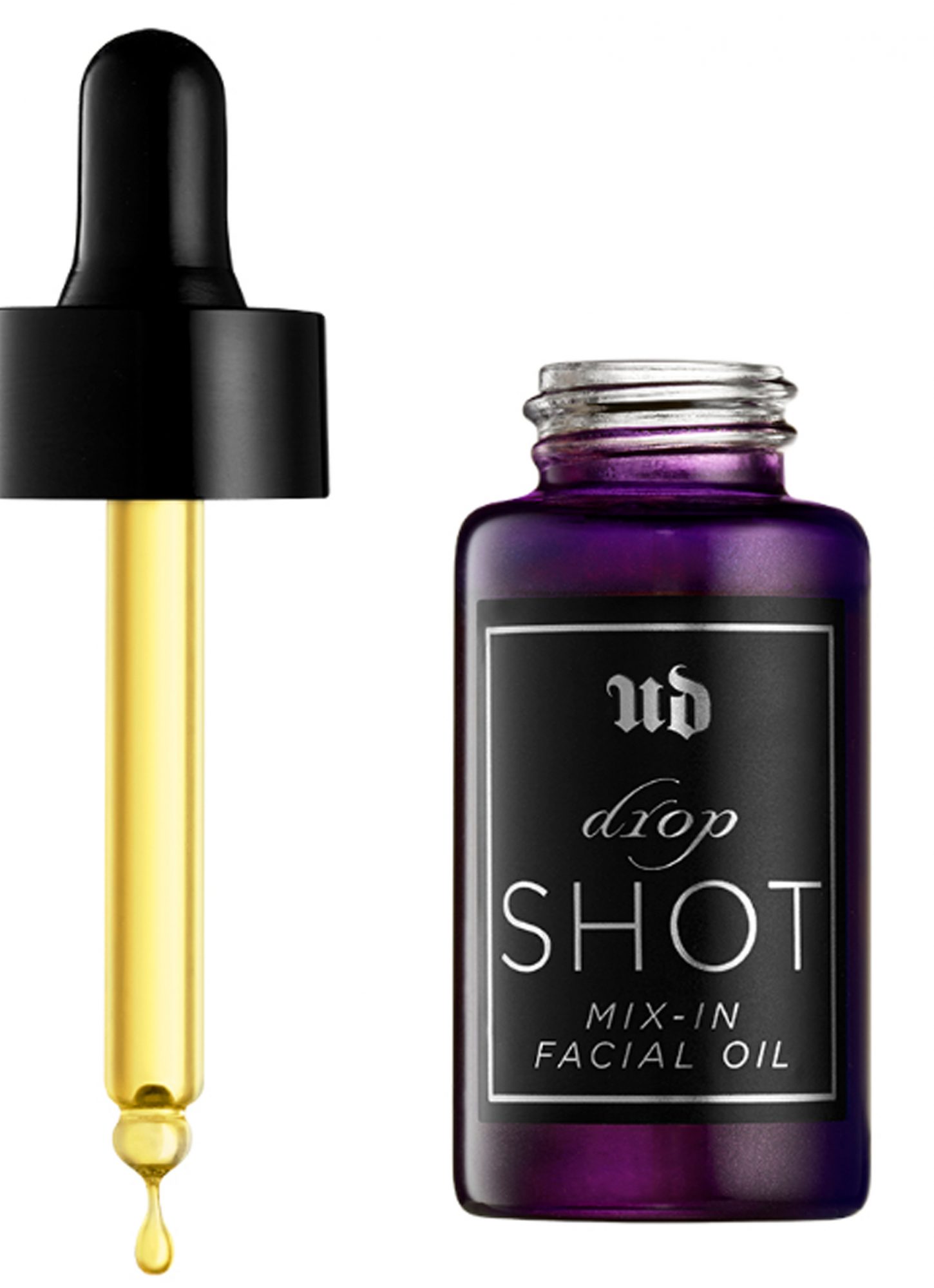 We all know how awesome oils are to your nighttime skin care routine, but here's a mindblowing little oil trick, you can add this silky liquid to your foundation. Incredible, right? Just pop a few drops of it into your base to give it a beautiful dewy finish and to hydrate your skin. It launches on December 26th.
Full coverage and a natural-looking matte finish? Who says you can't have it all? The best part of this concealer, though, is its staying power. It'll stay put for 24 hours. Um, yes, please. It's out now, and it goes on sale on January 2nd.
Are you as excited about this new lineup as we are?