Here's how to wear Urban Decay's gorgeous new rainbow eyeshadows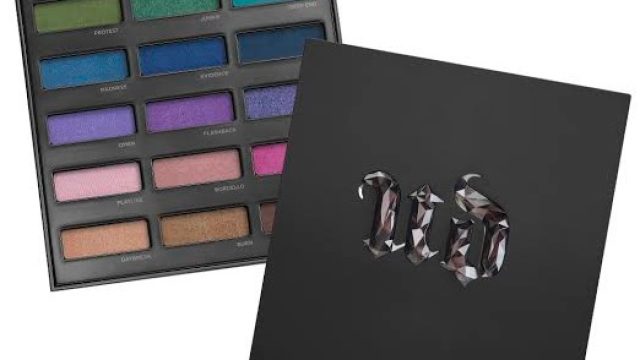 Urban Decay is doing a really good job of trying to take all of our money. They just released 8 lipsticks as part of their Gwen Stefani collection, and now their newest colorful addition is calling our names. Say hello to the the Urban Spectrum palette, which is basically a portable, wearable rainbow.

This palette features 15 eye shadows: 5 brand new shades, 4 of the most popular shades from UD's current offerings, and 6 returning favorites from past limited edition palettes (such as Vice and Vice 2).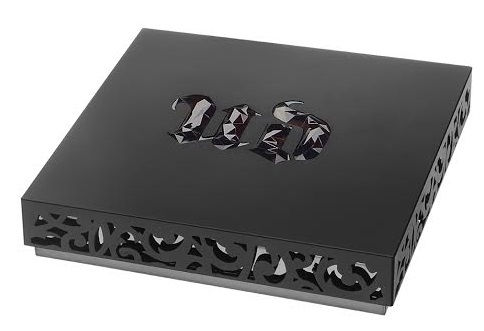 All of the shadows are placed in horizontal trios in their color family to help you achieve the perfect ombre, but you can also mix and match them any way you see fit. They're housed in a collectible, reusable black case that features a jeweled UD logo on the front and laser cut filigree on the edges. Once you go through the palette, you can remove the shadow tray to reveal a velvet-lined box that you can then store jewelry or other trinkets in. How cool is that?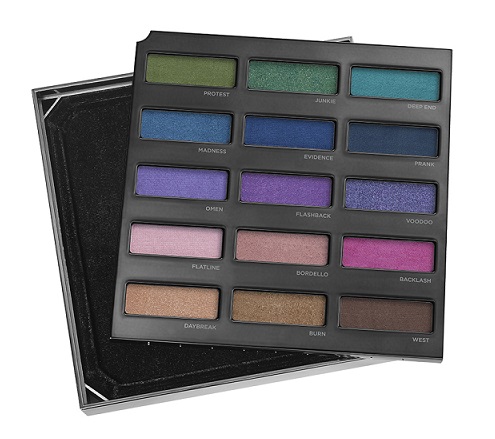 The Urban Spectrum palette a really great way to add an entire, well, spectrum of color to your collection, especially if you gravitate toward neutrals. One of the nicer things about this palette is you can play with the colors to give yourself as bold or as subtle a look as you want. Check it out.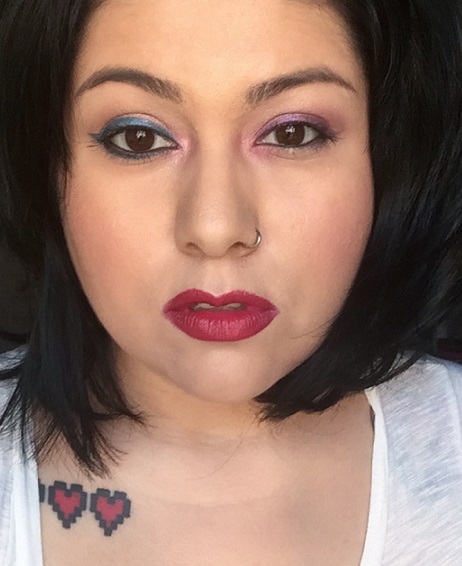 On my left eye, I started off with the bronze shades, using Daydream as a base and Burn in the crease. I then moved on to the blues section, mixing together Madness and Evidence for my upper eyeliner and Prank, the darkest blue, on my lower eye. I finished off with the brightest pink in the palette, Backlash, as an inner eye highlight.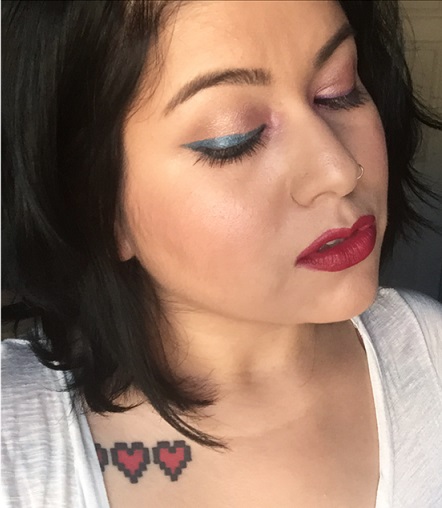 On the other eye, I started off with the bronze shades again, but moved to the purples and pinks. I used Flatline on my lid, Bordello in the Crease, and mixed Flashback and Voodoo for the liner. These shades aren't as pigmented, as they have more of a luminous, sheer finish – great for a daytime look that still has a bit of color.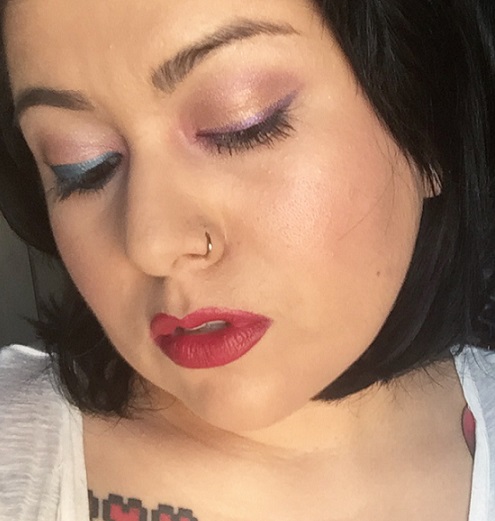 Before applying any of the above, I used Urban Decay's Eyeshadow Primer Potion in Eden for more staying power. Oh and in case you were wondering, my lipstick is from the UDxGwen Collection. I used both the lip liner and lipstick in Rocksteady. I told you Urban Decay is trying take all of our money!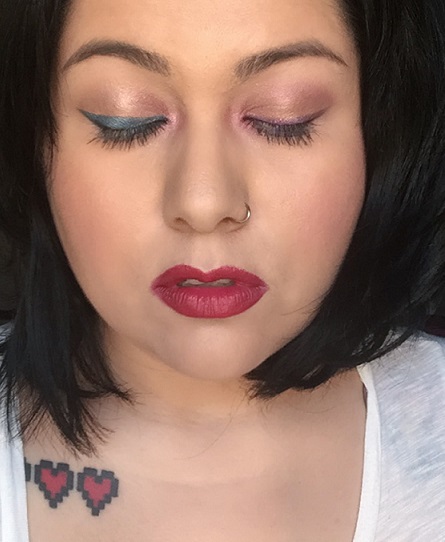 The Urban Decay Spectrum Palette is $55 (which comes out to less than $4 an eyeshadow), and it's available exclusively at Sephora, both online and in stores.